Description
StartUP FIU FOOD: Recipe For Success
Calling all food entrepreneurs!
Join StartUP FIU FOOD for a Special Edition - Speaker Series event "Recipe for Success," at the Wynwood Yard. Abe Ng, founder and CEO of Sushi Maki shares his journey in food, and moderates a panel discussion designed to benefit local food entrepreneurs with a desire to grow their business. Take advantage of our food panel and become an industry leader!
Panelist:
Leslie Kaplan, co-founder of The Piping Gourmets
Scott Joseph, founder and president of Healthy Tribe, founder of South Florida Food & Beverage Association (SFFBA)
Jorge Roza Marketing Director for Quirch Foods
Mutluhan Kucuk, managing director for Loews Miami Beach Hotel
Topics:
Is your product ready? (Packaging, Labeling, Nutritional facts)
Is your company ready to scale? (Distribution, Financing, Operations)
Will hotels, super markets or restaurants want my product? (Product pitch, Sales Sheet, Future of the food industry)
---
Keynote Speaker:
Abe Ng - Proprietor President, Founder and CEO of Sushi Maki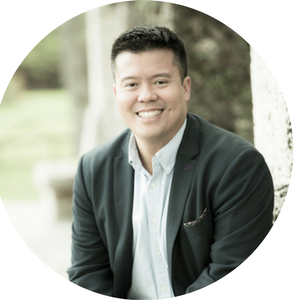 Abe Ng is the founder and CEO of Sushi Maki - South Florida's award-winning leader in innovative Japanese cuisine serving fresh, premium quality fare in a relaxed, modern and out-of-the-box environments (restaurants, airports, sports arenas, universities and gourmet markets) throughout Miami Dade, Broward and Palm Beach County. In this role, he oversees the strategic development and management of the 22 locations owned and operated under the Sushi Maki and Canton Chinese brand names, and is a partner with Whole Foods Markets for sushi stations in the South Florida Region stores.
A Miami native, Ng (pronounced "ing") serves on various boards, including the Greater Miami Convention and Visitor Bureau, National Christian Foundation, Big Brothers Big Sisters Miami, the Cornell University Hospitality Entrepreneurship Advisory Board and the Florida Restaurant Association. Abe was recognized as one of the Miami Herald's 2011 20 Under 40 and the South Florida Business Journal's 2010 40 Under 40. Abe was recently honored as Ultimate CEO by the South Florida Business Journal and in 2015 was a regional finalist for the Ernst & Young Entrepreneur of the Year award.
What is StartUP FIU FOOD?
StartUP FIU FOOD, an incubator for food-based products and companies, is located at the Chaplin School of Hospitality & Tourism Management at our Biscayne Bay Campus and is a collaborative initiative for FIU students, faculty and early-stage food entrepreneurs in South Florida. We are here to serve as a partner to assist businesses in increasing their viability and scale.
What is StartUP FIU?
StartUP is an initiative focused on creating traditional and social entrepreneurship among students, faculty, staff, alumni and community members. We assist in creating and grow traditional companies, high-tech ventures, and social enterprises.
Who should attend?
Our seminar series is open to students, faculty/staff, alumni and community members who are interested in learning about startups and entrepreneurship. It is also an excellent opportunity for early-stage startups to familiarize themselves with StartUP FIU.