Description
In light of the convertible note's increased utility and popularity over the last several years, business owners often have questions about how and when to use convertible debt as part of their funding strategy. Do you want to learn more about convertible debt to see whether it is the right option for your startup? Join us on Tuesday, April 30th as Haley Ayure of Buchanan Ingersoll & Rooney PC discusses the key elements and negotiated terms of convertible notes and the relevant considerations for startup companies.
About the Speaker: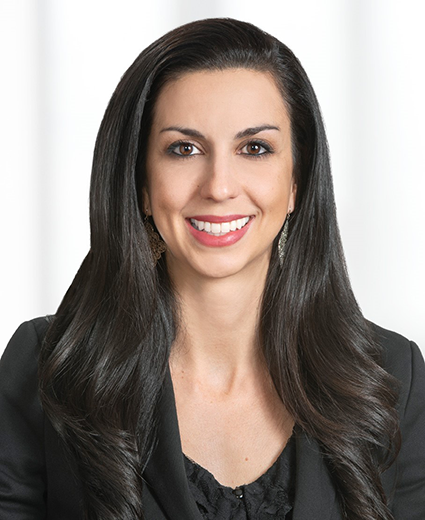 Haley R. Ayure is a startup and business transactions attorney. She focuses her practice on a full range of domestic and international corporate transactions and general commercial matters, advising businesses through each stage of the business cycle-formation, fundraising, operations, acquisitions and sale. She handles matters including mergers and acquisitions, financings, joint ventures, federal and state securities law compliance, commercial contracts, entity selection and formations, alcohol beverage licensing, general corporate governance and corporate restructurings. Haley also practices in the area of business immigration law, with a particular emphasis on developing corporate solutions to help foreign entrepreneurs start U.S. companies and qualify for visas.
Haley represents clients in a variety of industries, including technology, sports, fitness and nutrition, beer manufacturing/craft brewing, restaurants, hotels and hospitality, real estate development, security alarm, manufacturing, and entertainment. Haley's clients include startups and emerging companies, entrepreneurs, investors, private equity/venture capital, closely held companies, public companies, and nonprofits.
Haley volunteers as an Expert-In-Residence at the University of Tampa Lowth Entrepreneurship Center's incubator/accelerator program and has guest taught business law classes at the University of Tampa. She writes for the firm's corporate startup blog, buchanan-labs.com, and immigration blog, knowingimmigrationlaw.com.
Haley was recently named as a Florida Super Lawyers Rising Star, 2019, and a Leadership Council on Legal Diversity Pathfinder, 2019. She was also nominated for the 2018 Law360 Rising Stars Award.
USF is an Equal Opportunity/ Equal Access/ Affirmative Action Institution. Please notify USF CONNECT, 3802 Spectrum Blvd., Suite 100, Tampa, FL, 33612, call 813-974-1082, or email Alissa Costabile acostabile@usf.edu, a minimum of five (5) working days in advance, if an accommodation for a disability is required.

Disclaimer: The University of South Florida and USF Research Foundation, Inc. are committed to the free exchange of ideas, reasoned debate and intellectual dialogue. Speakers and scholars with a diversity of opinions, perspectives and professional experiences are invited to the campus to provide the community with important or differing points of view, some of which may be deemed controversial. The views, opinions and conclusions of those invited to speak on the campus do not necessarily reflect the views of the university administration or any other segment of the university community. Nor are those invited to speak on campus necessarily authorized agents or representatives of the University or Research Foundation. The use of University or Research Foundation facilities for an event or presentation does not constitute an endorsement by the University or Research Foundation of the views, opinions and conclusions of those invited to speak.