Description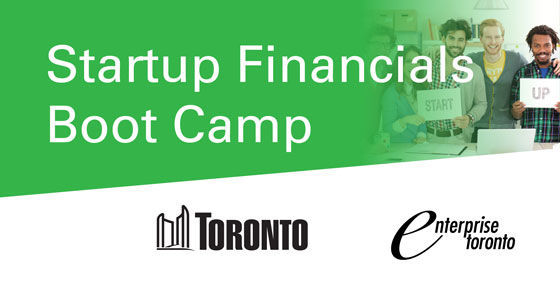 So you're a start-up, why do you need to understand and care about your financial statements?
Financial statements may not be the most fun thing to put together when you're first starting out, however, keeping your finances in order will contribute to your eventual success and save you from future headaches. If you want to build a successful business, it's important to know your numbers!
In this valuable seminar, you'll have the opportunity to calculate your start-up costs, test the viability of your business idea, price your products and develop financial forecasts that will help you manage your company. You will also learn:
How to develop budgets

How to create and analyse an income statement

How to calculate your break-even

How to develop a cash flow forecast and manage your cash flow

How to read and analyse your balance sheet

How to cost and price your products and services profitably
After completing this seminar, you will have access to a range of financial templates to assist you in better planning your business goals. You will also have developed a thorough understanding of your business's financials thus increasing your chances of managing your business successfully!
Presenter's Bio
Andrew Patricio is the founder and owner of Bizlaunch, a company that trains, advises and mentors entrepreneurs. He has worked with Fortune 500 companies to improve their brand presence with thousands of small business owners and as an internationally recognized small business expert, he has trained entrepreneurs in Canada, Russia, Latvia, Italy, Portugal, Sweden, Korea, Holland, Namibia, Belgium, USA, Barbados, the Caribbean and South Africa. Andrew understands entrepreneurs because he is an entrepreneur, having started several businesses of his own and has authored two books on small business.
Thank you to our sponsors: