Description
Succeed where others fail; get the "Startup Foundations" you need to start and grow a successful business.
Join us in Sault Ste. Marie on June 7th for an interactive Startup Foundations Bootcamp, to learn where you stand financially, how to manage cash flow, track your business finances day-to-day, and how to leverage this information to plan for your future.
Almost 50% of Canadian entrepreneurs have been rejected by an investor and one in two new Canadian businesses close before they turn five according to a recent Intuit Canada survey*. That's why Startup Canada, Intuit QuickBooks, and Mastercard Canada in partnership with Startup Sault are joining forces to help connect entrepreneurs, like you, to the training and mentorship to help you build a financially robust and fundable startup!
---
DATE & TIME
Date: June 7th, 2017 | Event Kicks off - 01:00 pm - 04:00 pm
LOCATION
Marriott Delta Hotel Waterfront | 208 Saint Mary's River Drive, Sault Ste. Marie P6A 5V4 |
EVENT OVERVIEW
Welcome

Startup Foundations Workshop, presented by Intuit QuickBooks | Everything you need to know from managing your cash flow to how to use this data to build a sustainable and fundable startup.

Master Your Card, presented by Mastercard Canada

Mentor Mashup | Get all your questions answered from leading entrepreneurs and experts from Startup Finance, to getting funding, and more!

Table 1 – Joal Suraci, Suraci CPA Professional Corporation – Maximizing small biz tax write-offs
Table 2 – Hairani Othman, MNDM - NOHFC funding programs
Table 3 – Gerry Kirk, Consultant - Bootstrapping your startup
Table 4 – Nadia Amaral, BDC – Funding your business growth
Table 5 – Zoltan Virag, Millworks – Millworks Centre for Entrepreneurship - Incubation, funding and other Millworks programs
Table 6 – Dalton MacFarlane, SSM Innovation Centre - Technology funding programs


Closing
This event is hosted by our community partners, Startup Sault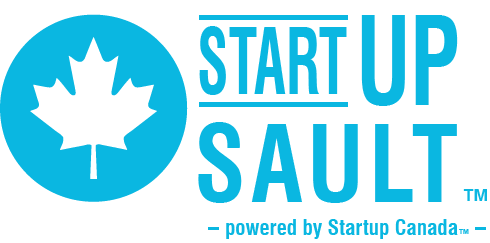 This is an official Startup Foundations live event.