Startup Festival 2018: F*** Up Night, stories about failure @ The Bongo Clu...
Description


Failure is a valuable learning tool and in this cabaret-style speakers' night, we are going to celebrate just that.
No glitz, just pure honesty from the entrepreneurs taking the stage, including Clear Returns founder Vicky Brock, Decidz founder Craig Parker and others. Born in Mexico in 2012, this series of talks is now held around the world. Three speakers, seven minutes each, with time for questions, networking and drinks.

Doors open: 8:30pm
Event starts: 8:45pm
Come early for the E Club pitching competitions awards (book here).
Check out the full programme and other Startup Festival 2018 activities on the website.
Please book your tickets for the day's events, taking place at University of Edinburgh Business School from 8:30am to 7:00pm, here.
Photography will be taking place at this event. If you don't want to be pictured, please inform our team at the registration desk on arrival.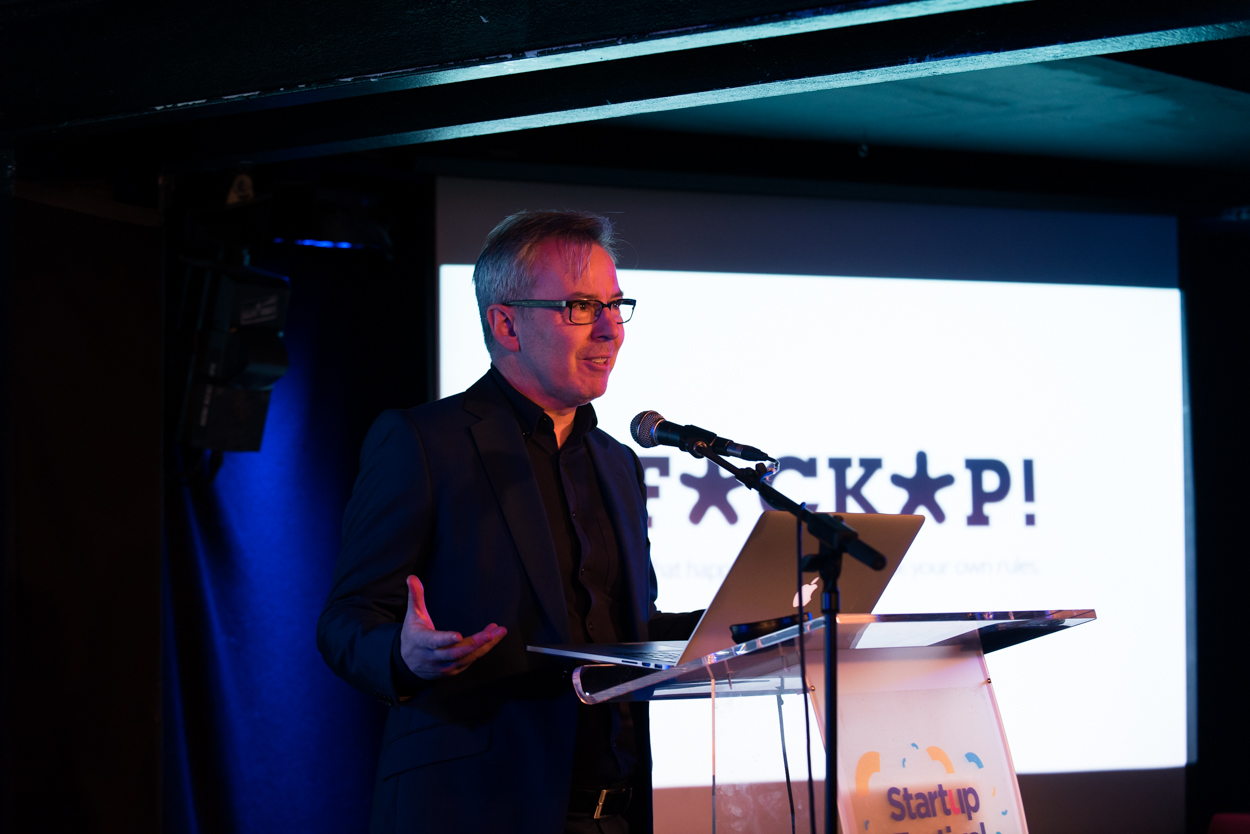 Startup Festival 2018
The Startup Festival invites everyone to celebrate Edinburgh as a great city for starting up.
Over the course of one day and through 16 free events, the University of Edinburgh Business School's Startup Festival is offering inspiration, networking, knowledge, skills and pitching competitions to entrepreneurs and students who are curious about their potential.
Through storytelling, films, workshops, tours and debates we are showcasing entrepreneurial DNA across all walks of life, from corporate to community-building projects, including tech, retail, food & drink, finance, creative industries, energy and other sectors.
---
The Startup Festival is a University of Edinburgh Business School production, in association with E Club, Edinburgh's Entrepeneurship Club.