Description
Το μεγαλύτερο Συνέδριο επιχειρηματικότητας στην Ευρώπη, επιστρέφει δυναμικά για 4η συνεχόμενη χρονιά στην Κρήτη.
Ρέθυμνο - Σάββατο, 15 Μαρτίου 2019
#YECConference #SEW19 #SEWCrete
Κατανοώ

και

αποδέχομαι

τους

Γενικούς Όρους.

Ο Youth Entreprenership Club, είναι μη κερδοσκοπικός οργανισμός, που έχει στόχο την ανάπτυξη του καινοτόμου, επιχειρηματικού, startup οικοσυστήματος στην Ελλάδα. Μέσα από τις δράσεις του
ενημερώνει, εκπαιδεύει και υποστηρίζει νέους ώστε να δημιουργούν επιχειρήσεις με κοινωνικό και οικονομικό αντίκτυπο.
Speakers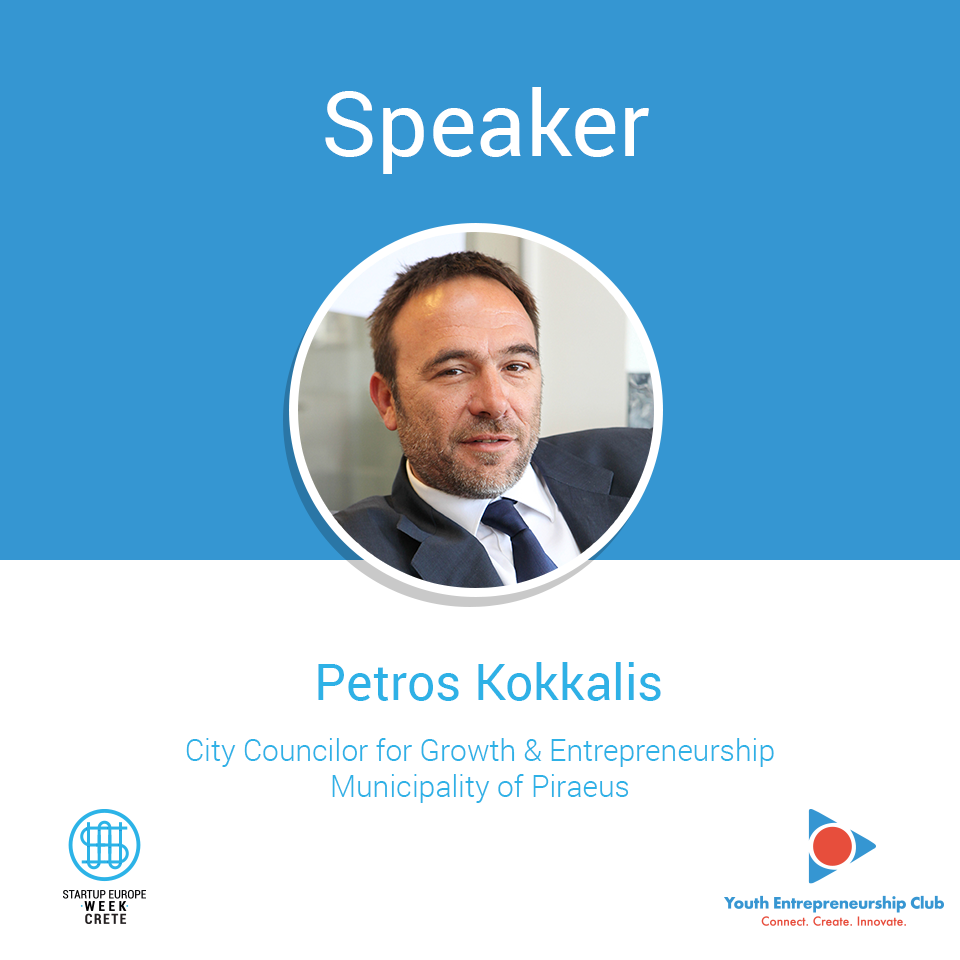 Petros Kokkalis, City Councilor for Growth & Entrepreneurship of Piraeus Municipality
As a co-founder and impact investor of social enterprises such as organization Earth, an environmental NGO, and Aephoria, a sustainable development startup incubator, Petros Kokkalis is a firm believer of the transformation of local communities through mass resource mobilization.
He currently serves as Vice President of the Kokkalis Foundation, a non-profit organization whose mission is the promotion of a peaceful, democratic and prosperous Southeastern Europe. He also serves as the President of Athens Information Technology, a non-profit technology academic and research institution, and he is on the board of Athens Tech, a private technology, innovation and entrepreneurship college.
He frequently serves as judge to Greek and international business and startup competitions, mentors young entrepreneurs and also serves on the Endeavor senior advisor network. Previously, he was the Vice-President and shareholder of Intracom Holdings, one of the largest multinational technology groups in South-Eastern Europe, and the Vice-President and shareholder of Intralot S.A., a gaming technology supplier and lottery licensed operator. He was also the Vice-President of the Greek football club Olympiacos CFP from 1995 to 2008.
He is currently running as an independent city council member in Piraeus Municipality responsible for European Affairs.
---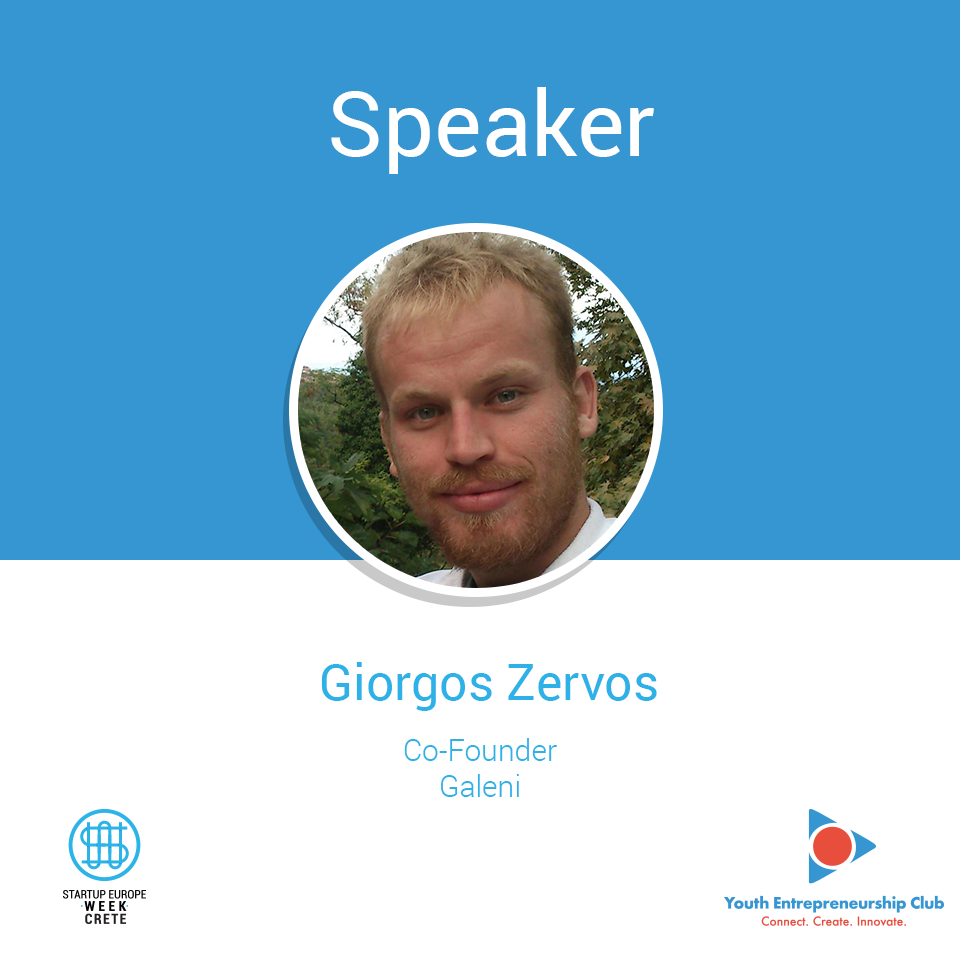 Giorgos Zervos, Co-Founder of Galeni
George Zervos was born at Roukani in Heraklion. He studied business management at the Technical University of Crete. In 2015, George and his brother, Bill founded an innovative cheese factory in their village. After many difficulties, their main product, which is the cretan crema-cheese "galeni", has become reknown in the local cheese market and who knows, it may become widely known in the whole world in the future.
---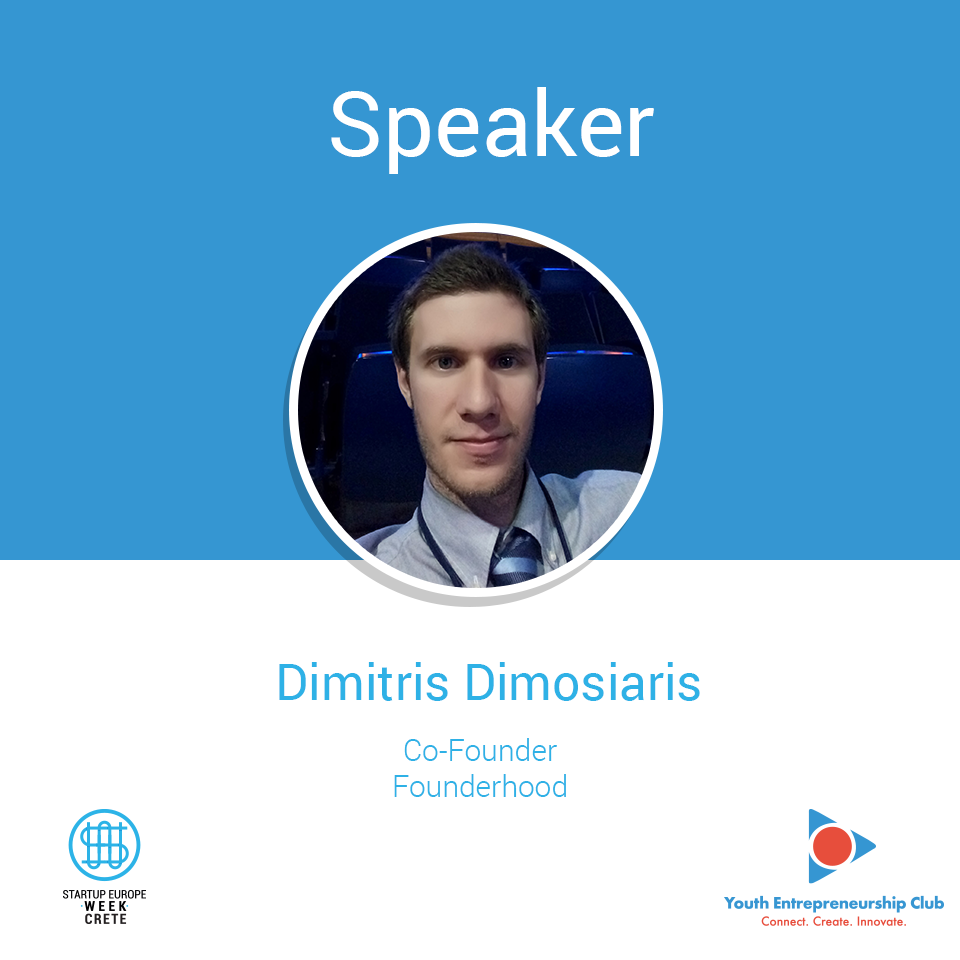 Dimitris Dimosiaris, Co-Founder of Founderhood
Dimitris Dimosiaris is co-founder at Founderhood, an online platform where newly formed tech teams with an idea can find all the resources to turn it into a successful startup. In the past he has been part of 3 startup projects. He is founding member in the first student-run entrepreneurship club in Greece, ThinkBiz. Founding member & ex-chairman of the Non-profit organization Mindspace which is based on National Technical University of Athens and it's activities spread across Greece. During his tenure as chairman, Mindspace organized for the first time a Panhellenic idea competition which had more than 130 applications from teams all over the country and helped significantly in growing 3 successful companies, creating more than 25 new job positions. His personal goal is to help newly formed tech teams grow faster and increase their chances of success.
---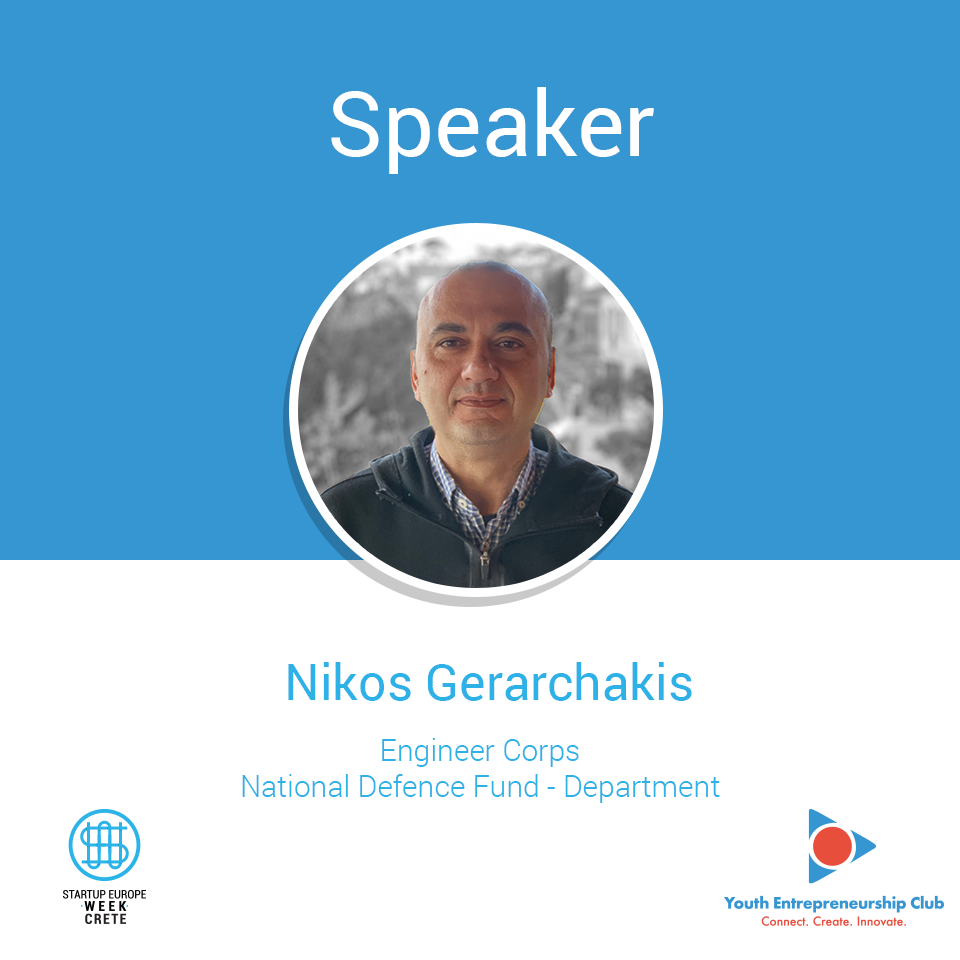 Nikos Gerarchakis, Lt. Col., Engineer Corps at National Defence Fund- Department of Management & Real Estate Development

He has graduated from Hellenic Army Academy ( Evelpidon), School of Technical Education for Engineering Officers and School of Management & Staff. He has served in many positions in the military, including the position of Engineering Officer. He is also passionate about drones' technology.
---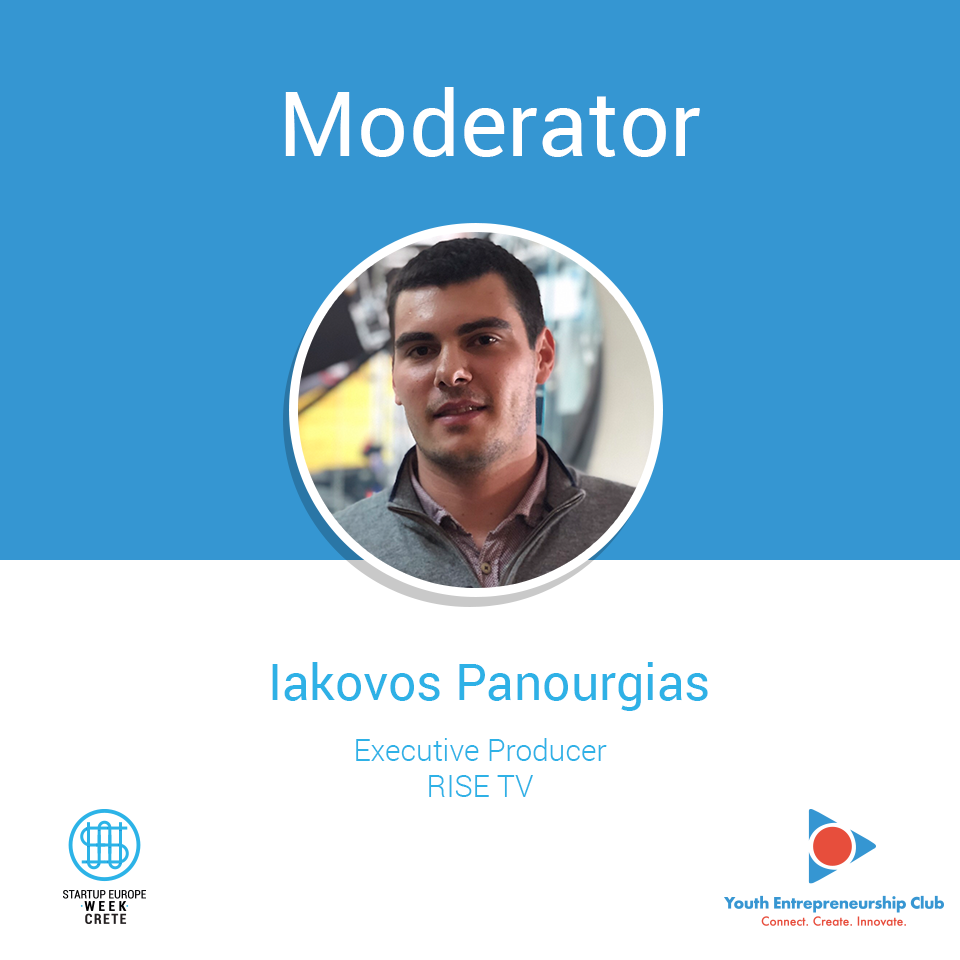 Iakovos Panourgias, Executive Producer at Rise TV
Iakovos after having worked as producer for the Hellenic Broadcasting Corporation (ERT), is currently holding the position of the Executive Producer at Rise TV. He has also directed and produced a great number of films, advertising and other productions.
---