Location
House of Culture
Rehtymno
Greece
Description
Στο φετινό Startup Europe Week Crete, οι ομιλίες και τα δρώμενα που θα λάβουν χώρα θα επικεντρωθούν σε ουσιαστικά ζητήματα γύρω από τις έννοιες της νεοφυούς επιχειρηματικότητας, της αξιοποίησης της ιδέας, των startups και της καινοτομίας. Ιδιαίτερη έμφαση θα δοθεί στους βασικούς πυλώνες ανάπτυξης που μπορεί να έχει η περιφέρεια Κρήτης, Τουρισμός, Εξαγωγές, Υψηλή Τεχνολογία.
Θα μας τιμήσουν και φέτος με την παρουσία τους εκπρόσωποι τοπικών φορέων, ακαδημαϊκών ιδρυμάτων, κοινωνικών οργανώσεων αλλά και διεθνώς επιτυχημένοι επιχειρηματίες, startuppers, επιστήμονες, επενδυτές, business angels, εκπρόσωποι θερμοκοιτίδων και Venture Capitals όπως και σύμβουλοι επιχειρήσεων. Στο πλαίσιο του συνεδρίου θα διεξαχθούν ομιλίες, συζητήσεις στρογγυλής τραπέζης, παρουσιάσεις εργασιών, εργαστήρια, live events και networking / party events.
| Συνδιοργανωτής: Π.Ε. Ρεθύμνου |

---
Speakers
---
George Alexakis - Vice Governor of Crete in charge of European and International Affairs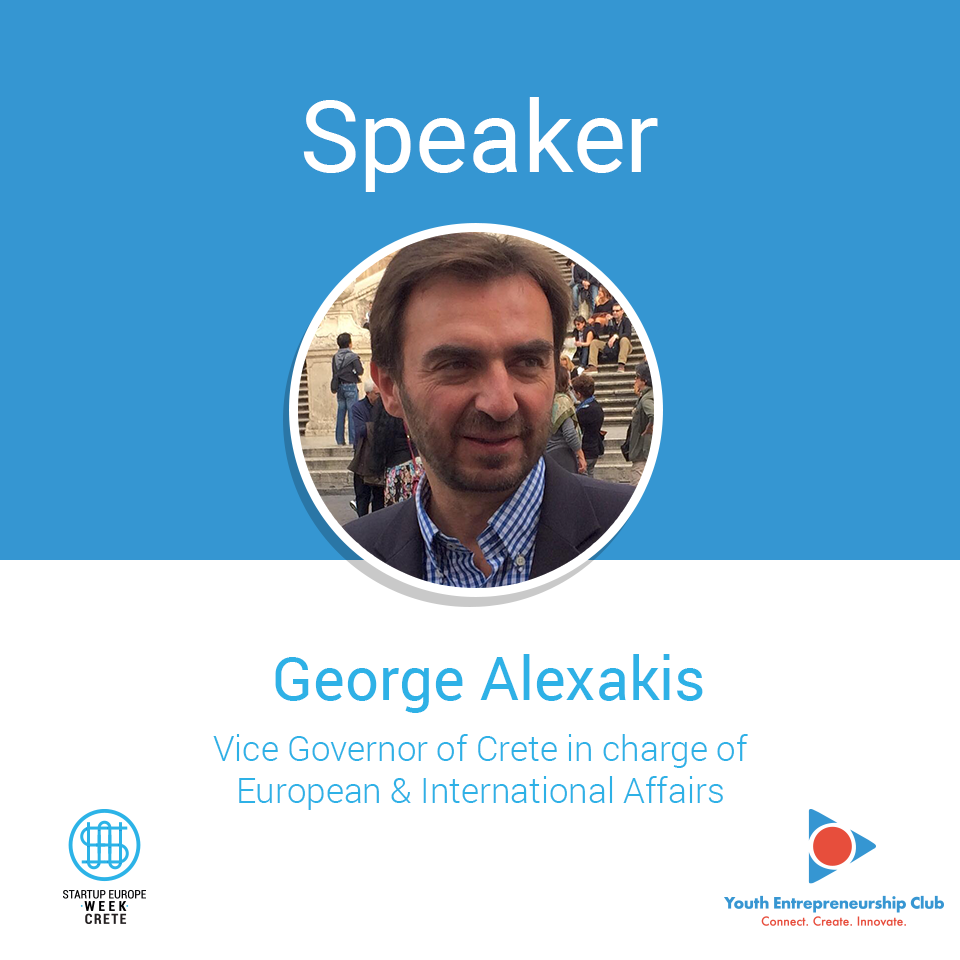 Nowadays, as Vice Governor of Crete on European and International Issues, he is coordinating relevant Issues and supervising projects' implementation, by also dealing with relevant political priorities, strategies and initiatives on a regional and European level. George Alexakis has been elected on 2014 as the Vice President of CPMR in Charge of Maritime Issues. He is also a Member of the Political Bureau of CPMR since 2012. Since March 2017, he is appointed as the Vice Governor of Crete on European and International Affairs, been elected as Regional Counselor in 2010 and re-elected in 2014. George Alexakis holds a Diploma Degree on Civil Engineering from the Democritus Technical University of Greece, as well as a Master of Science on Planning, from the London School of Economics and Political Science. He has conducted, prepared and has been involved in more than 100 projects.
---
Wael Almasri - Founder & CEO of Innaton Technologies & SoilTron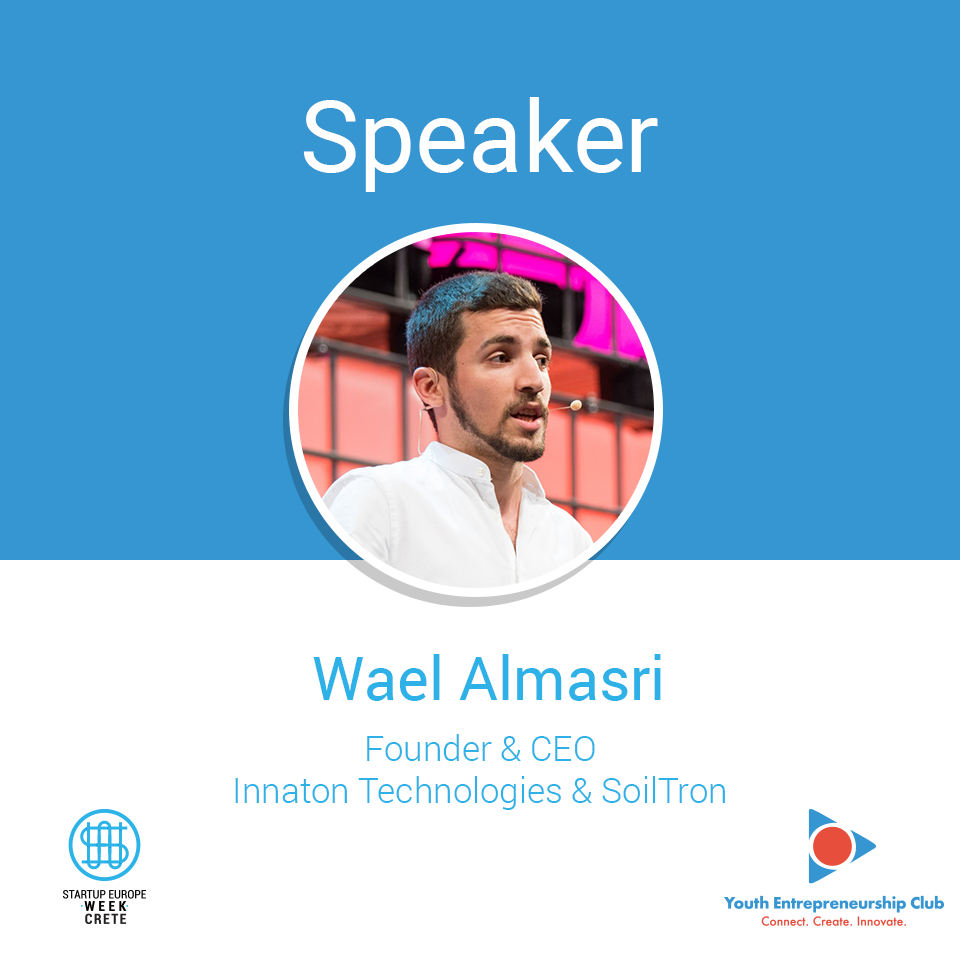 Founder & CEO of Innaton Technologies & SoilTron among the 3 finalists of WebSummit Lisbon 2016 PITCH.
Leader of NestFold, the global winning team at NASA Space Apps challenge 2017.

Mentor/ Advisor in multiple events and organizations.
Featured in multiple media including CNN, Euronews, Danish TV and more.
---
Giorgos Giannadakis - Co-Founder of Barbabu Aprons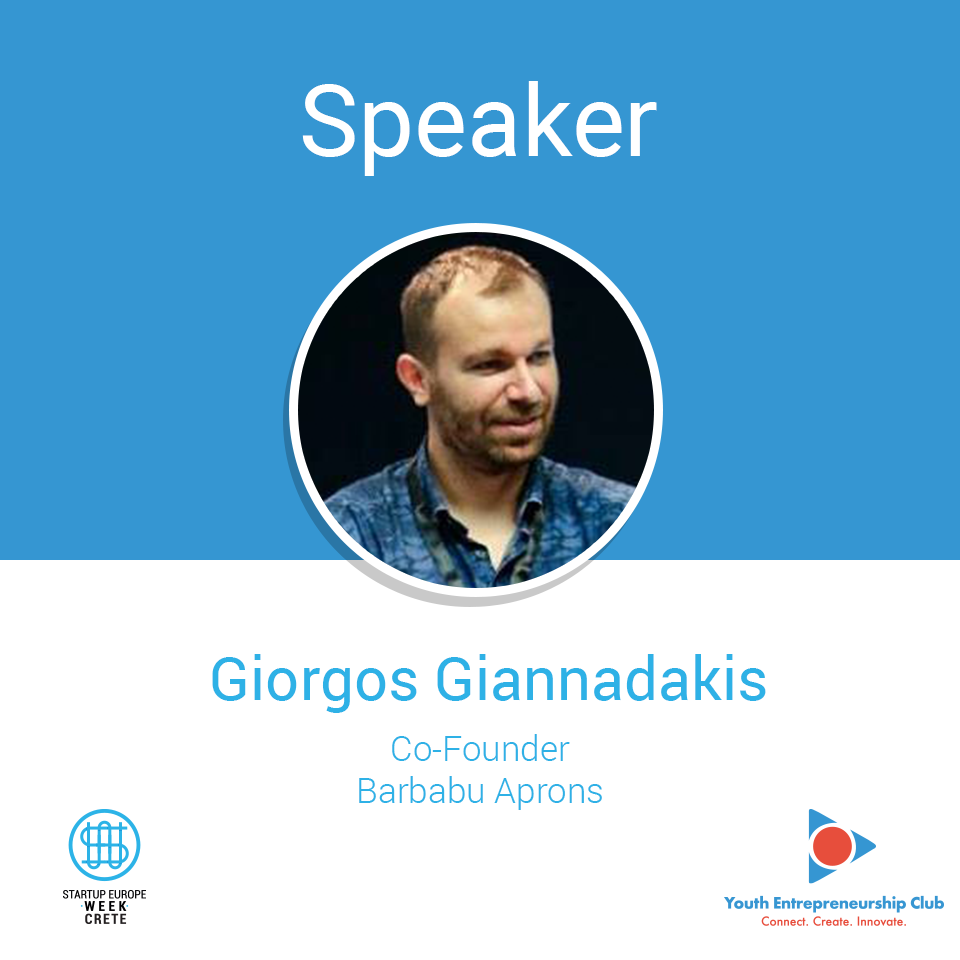 Katerina Giannadaki - Co-Founder of Barbabu Aprons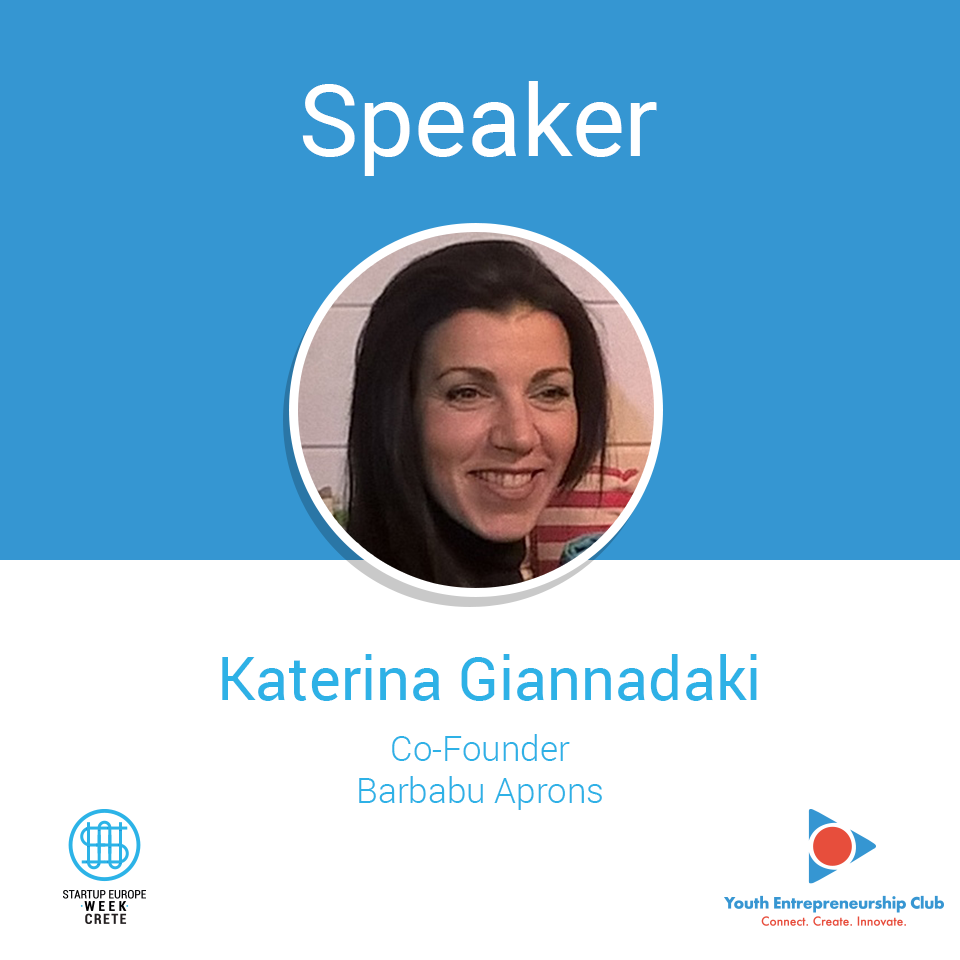 Co-owners of Ifantourgia Kritis, Katerina Giannadaki, owning a bachelor degree as Mechanical Engineering from TEI of Crete and Giorgos Giannadakis, who finished his studies in Business Administration at TEI of Crete also, took in charge of their family business in a very difficult stage. Meanwhile, the need of fulfilling the winter income led them to take advantage of now trends in handcrafted products, by establishing a spin-off business. BARBABU (BARistaBArberBUtcher) is the brand name of the new business, which creates and customizes aprons for hard working professionals, serving their needs.
---
George Nikiforos - Founder & CEO of Byraki flavor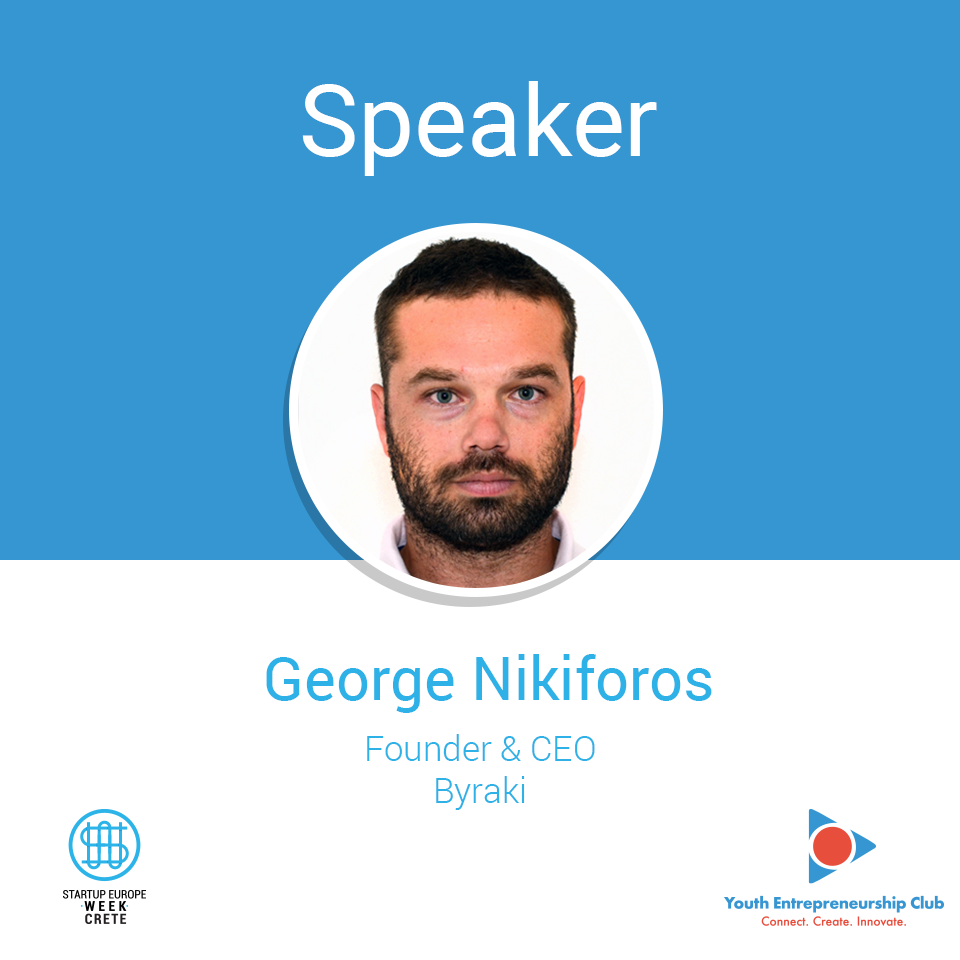 Inspired by the classic Raki and traditional liqueurs, in March 2015, we have created ByRaki flavor. Our aim is to introduce to the general public, flavors from the Greek countryside, combined with Cretan Raki.
Our recipes are protected by the Industrial Property Organization and the State General Laboratory certifies our authenticity as a Greek product. Responsible Entrepreneurship, Marketing and Extraversion are areas that are vital to our company.
---
Elias Castanas - Professor of Laboratory Endocrinology at University of Crete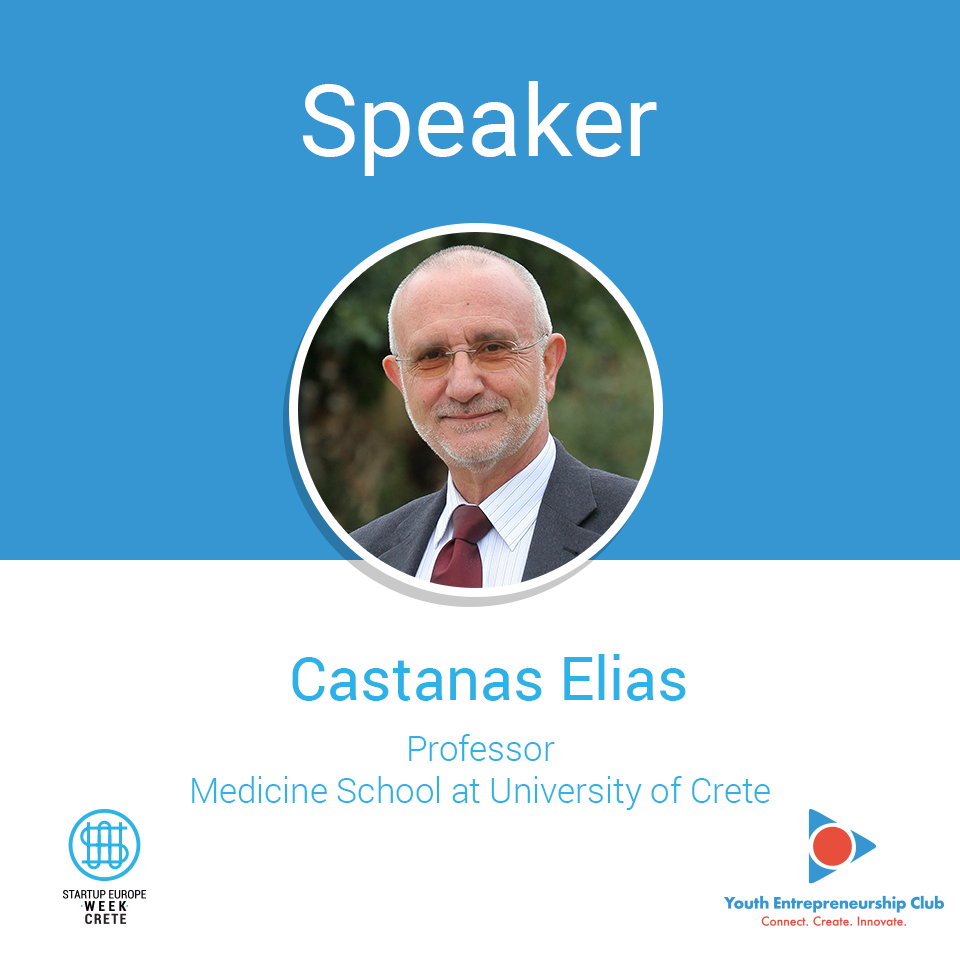 Elias Castanas, MD, PhD, DSc holds an MD Degree from the University of Athens, School of Medicine (1975), a PhD degree from the same University (1978), a degree in Endocrinology and Metabolism, a PhD degree in Molecular and cellular Biology and a DSc degree (1985). He has worked at the School of Medicine (1978-81) and INSERM (1981-1986). After moving to Crete, Greece, he was elected Professor of Experimental Endocrinology. He is a founding member of the School of Medicine and the University Hospital of Heraklion. Since 1990-now, he served at the EU R&D Directorate at different positions. He also served as a member and evaluator of the Pasteur Institute, Greece. He has published (February 2018) >200 research papers. He is also a founding member of two spin-off companies and holds 20 International patents.
---
Κατανοώ και αποδέχομαι τους Γενικούς Όρους.
---