Location
Technological Educational Institute of Crete | Department of Business Administration in Agios Nikolaos
Agios Nikolaos
Greece
Description
Στο φετινό Startup Europe Week Crete, οι ομιλίες και τα δρώμενα που θα λάβουν χώρα θα επικεντρωθούν σε ουσιαστικά ζητήματα γύρω από τις έννοιες της νεοφυούς επιχειρηματικότητας, της αξιοποίησης της ιδέας, των startups και της καινοτομίας. Ιδιαίτερη έμφαση θα δοθεί στους βασικούς πυλώνες ανάπτυξης που μπορεί να έχει η περιφέρεια Κρήτης, Τουρισμός, Εξαγωγές, Υψηλή Τεχνολογία.
Θα μας τιμήσουν και φέτος με την παρουσία τους εκπρόσωποι τοπικών φορέων, ακαδημαϊκών ιδρυμάτων, κοινωνικών οργανώσεων αλλά και διεθνώς επιτυχημένοι επιχειρηματίες, startuppers, επιστήμονες, επενδυτές, business angels, εκπρόσωποι θερμοκοιτίδων και Venture Capitals όπως και σύμβουλοι επιχειρήσεων. Στο πλαίσιο του συνεδρίου θα διεξαχθούν ομιλίες, συζητήσεις στρογγυλής τραπέζης, παρουσιάσεις εργασιών, εργαστήρια, live events και networking / party events.
---
Speakers
---
Anargyros Koutroumpas - Founder & CEO at Cleopatra's Sponges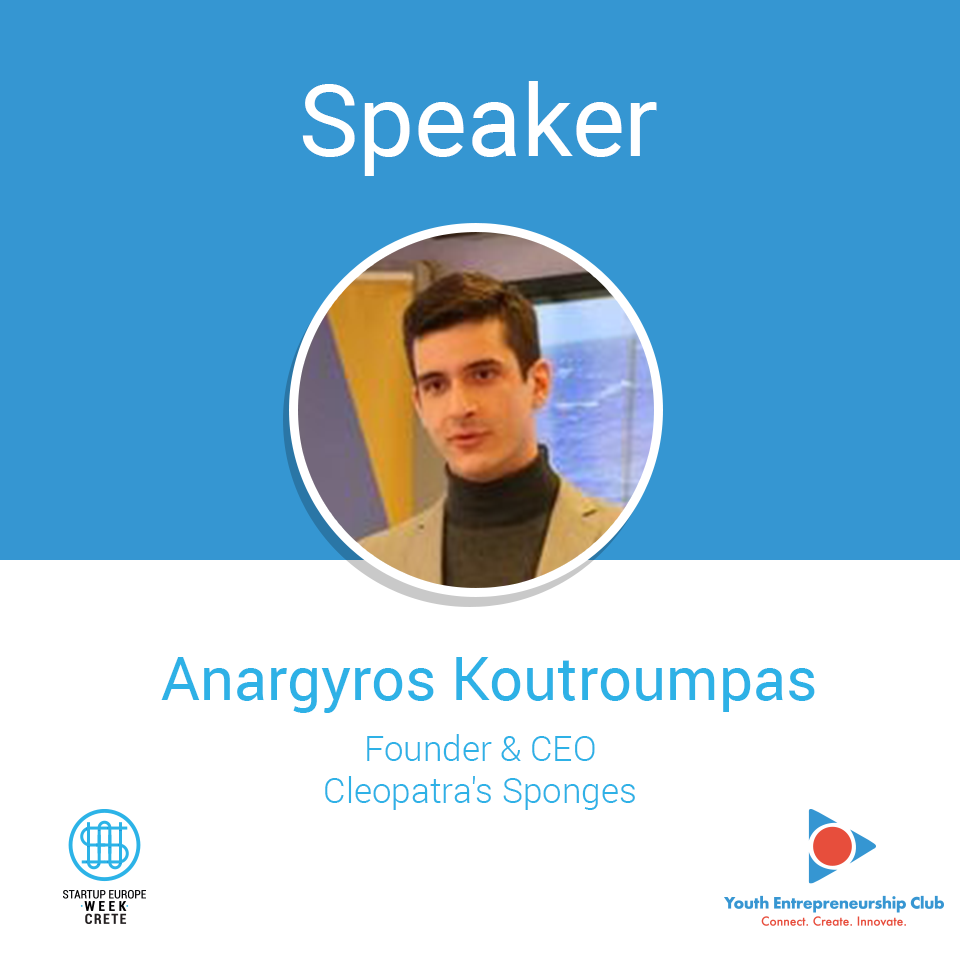 Mr Koutroumpas started Cleopatra's Sponges as a side project in early 2017. His motive for such a project was his enthusiasm for diving, his inner instinct for creation and above all his deep love for Greece. Having served as a Reserve Officer of the Greek Army he also has a profound sense of duty and responsibility, which has been the founding principles in his endeavour to create a sustainable business.
Having worked from a young age in the family business it became very clear to him that he wanted to become an entrepreneur. As well as running his company he is also a final year student in the University of Piraeus.

---
George Xanthos - Assistant Professor at Technological Educational Institute of Crete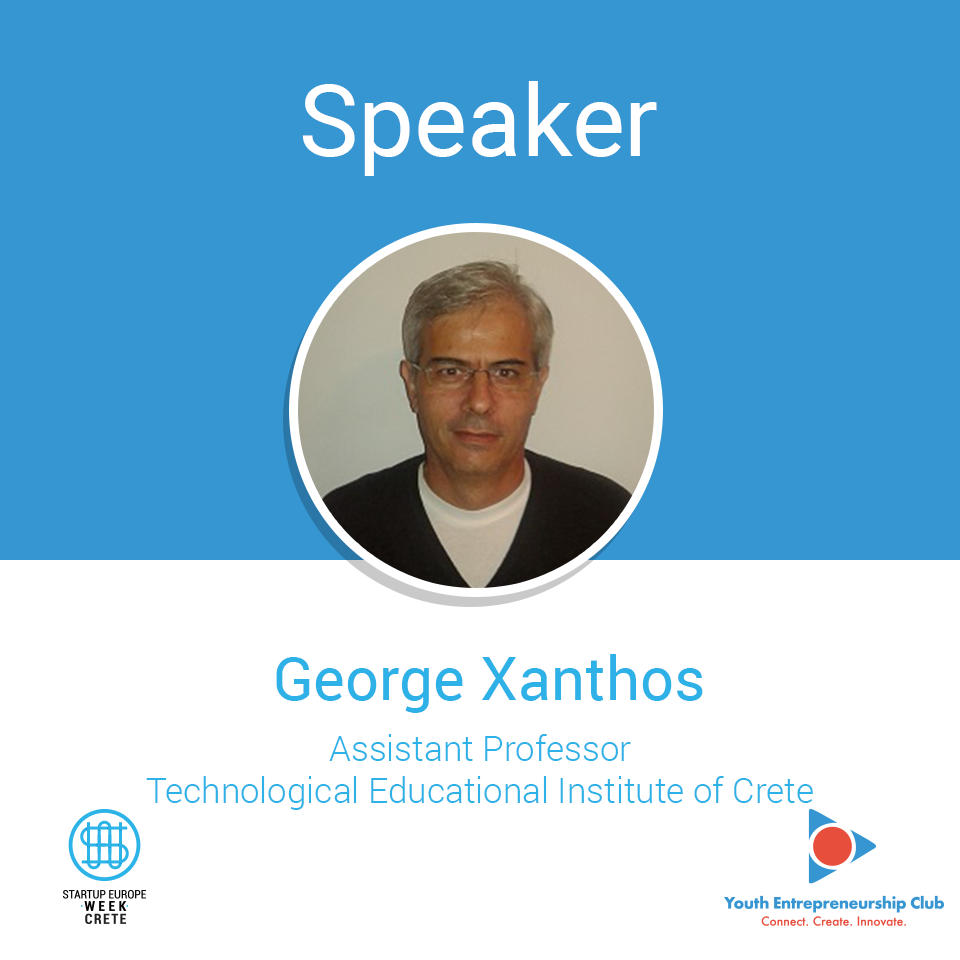 Mr Xanthos is an Assistant Professor at the Department of Business Administration, School of Management and Economics at TEI of Crete. He is an Economist with an emphasis on regional development.

His Academic interests are: Regional development, forecasting, data analysis - He is also an Elected Member of the Association of Greek Regionals (SEP).

---
Nikolaos Moraitakis - Member of Team Europe | Representation of European Commission in Greece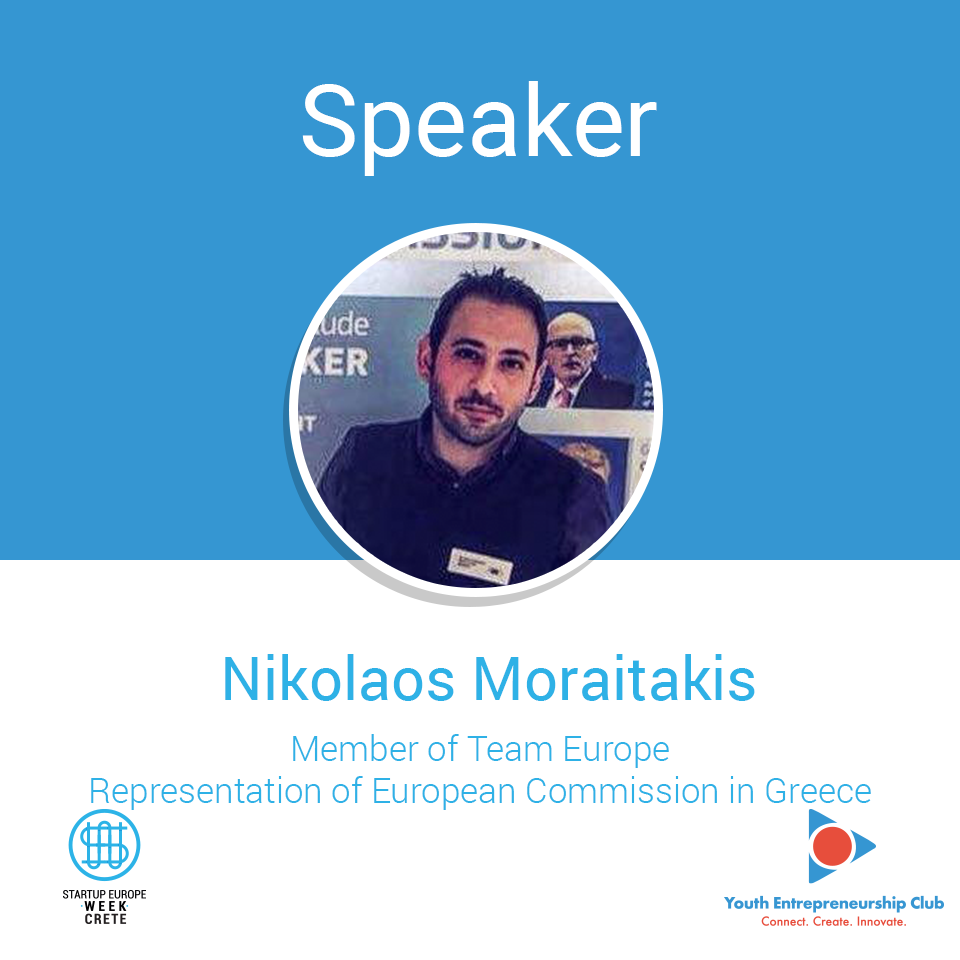 Nikolaos Moraitakis is a member of the "Team Europe" of Representation of the European Commission in Greece and Information and Communication manager of the Europe Direct Crete. He graduated from the Department of Political Science and Public Administration of National and Kapodistrian University of Athens, with postgraduate studies in Public Policy specializing in eGovernment and Reform Policies.

He has been involved in several European programs and projects, thus broadening his knowledge and professional training. His main work areas are to inform citizens about the European Union's policies, to provide information, advice and answers on the European Union's institutions, legislation, policies and programs.
Finally, he participates in scientific conferences and events with topics related to European and Public Policy.
---
George Papadakis - Founder & COO at Phaistos Networks S.A.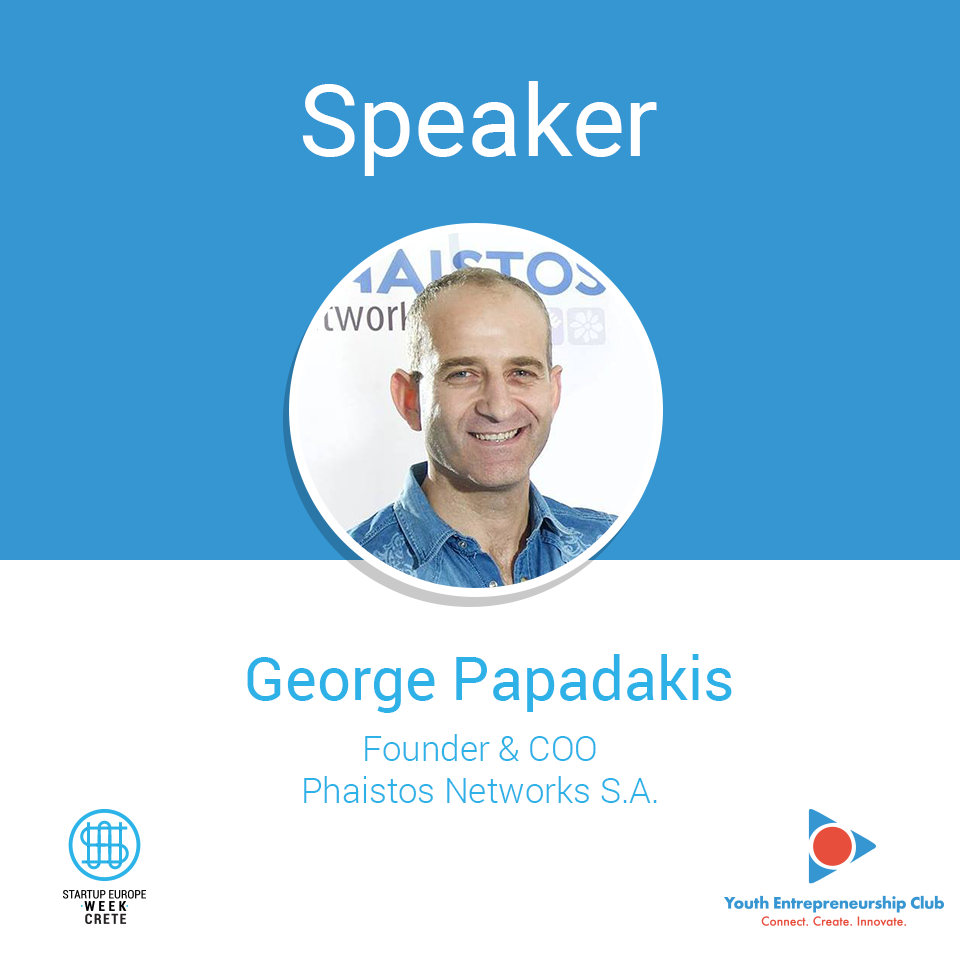 George is a co-founder of Phaistos Networks S.A., an R&D company in Greece, on a mission to build powerful, elegant, data-driven products and services for people and businesses.
Phaistos Networks S.A. invests heavily in world-class research and innovative business solutions, and is proud of its relentless focus on understanding and supporting the needs of its partners and customers. George serves as the COO at Phaistos Networks S.A., where he leads product design and development and oversees teams responsible for turning innovative research into high quality products and services. He is also instrumental in driving strategic partnerships and transactions to accelerate growth for the company.
He has also been serving as CEO at BestPrice.gr, a products discovery, search, and comparison platform, since 2018. He brings more than 20 years of technology, product development, and leadership experience.
---
Κατανοώ και αποδέχομαι τους Γενικούς Όρους.
---