Description
Το μεγαλύτερο Συνέδριο επιχειρηματικότητας στην Ευρώπη, επιστρέφει δυναμικά για 4η συνεχόμενη χρονιά στην Κρήτη.
Χανιά - Σάββατο, 16 Μαρτίου 2019
#YECConference #SEW19 #SEWCrete
Ο
Youth Entreprenership Club
, είναι μη κερδοσκοπικός οργανισμός, που έχει στόχο την ανάπτυξη του καινοτόμου, επιχειρηματικού, startup οικοσυστήματος στην Ελλάδα. Μέσα από τις δράσεις του ενημερώνει, εκπαιδεύει και υποστηρίζει νέους ώστε να δημιουργούν επιχειρήσεις με κοινωνικό και οικονομικό αντίκτυπο.
Speakers
---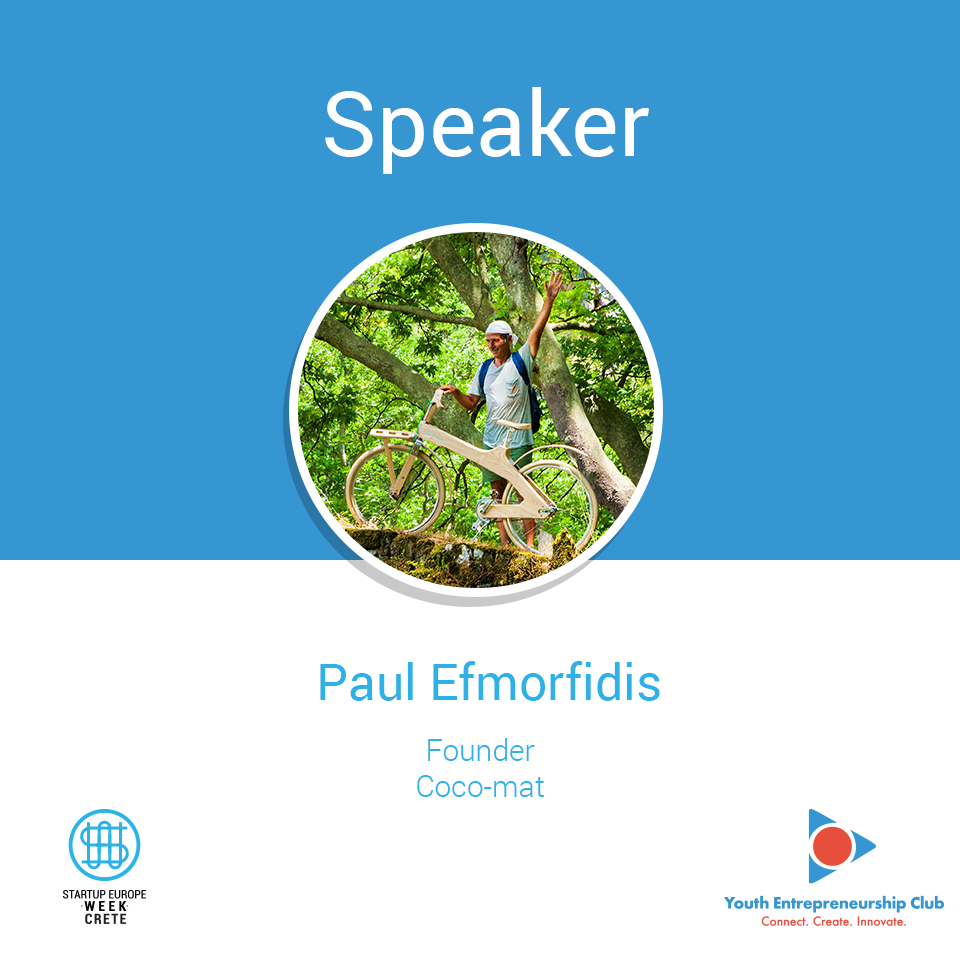 Paul Efmorfidis, Founder of Coco-mat
The naked abundance of the Laconian field is his birthplace. He has an everlasting yearning for knowledge but he prides himself only for knowledge that cannot be taught. He is insatiable for new travels, which makes him supremely rich. His wisdom is the price for his mistakes. One company, four children, his brother and a handful of friends are the source of his inexhaustible inspiration He longs to reach out for the unknown and for everything that resists its unravelling. He has been walking this world for sixty years being constantly at war with tallow until he transforms himself into pure energy.
COCO-MAT is merely a stop in his life's journey. His destination is the salty taste of seaweed in his mouth, the shaking of the leaves at noon, the gasp of his lungs when he tries to climb that steep road, the love that blooms between two quadriceps and two bicycle wheels, the bursting laugh in the dead of night. The naked abundance of the Laconian field.
---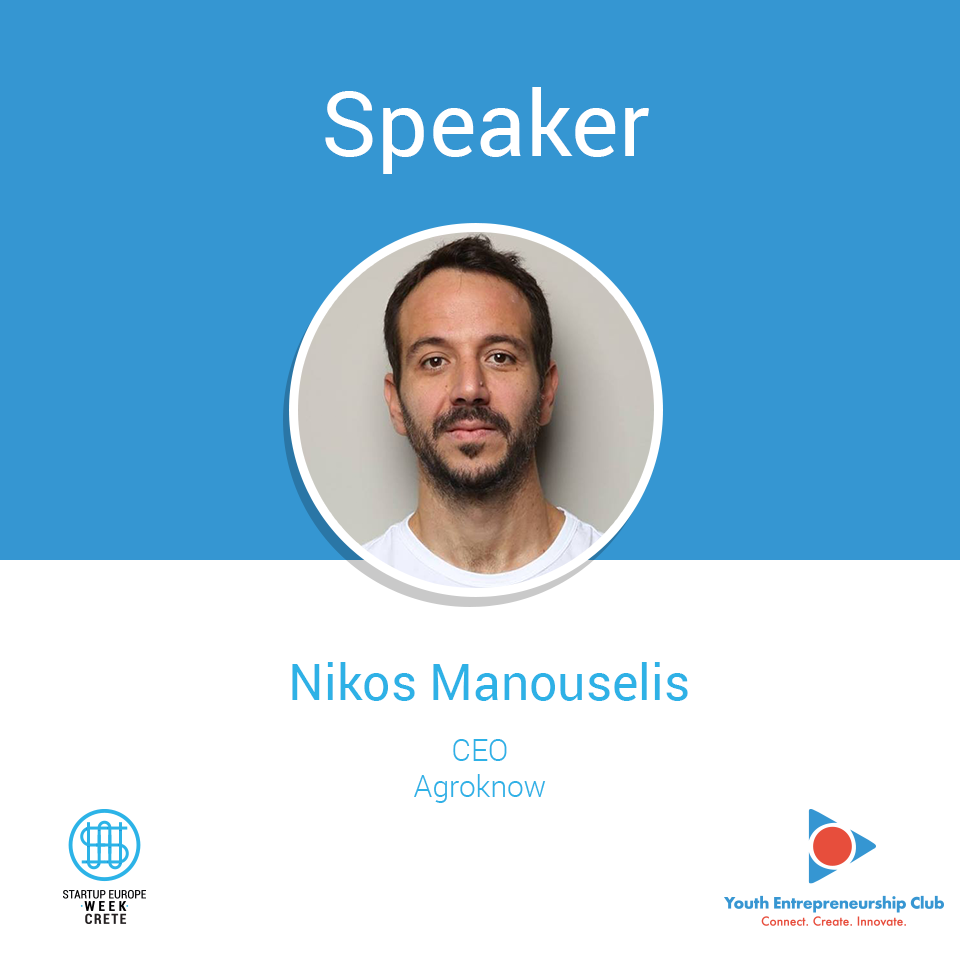 Nikos Manouselis, Co-Founder and CEO of Agroknow

Nikos has co-founded and serves as the CEO of Agroknow, a company that since 2008 finds, connects and delivers agriculture and food information worldwide. He is an Electronics & Computer Engineer with a PhD on agricultural information management. He has extensive experience in designing and coordinating large scale initiatives that combine, manage, and visualize agriculture and food data in a variety of sector-specific applications. He is amazed by the opportunities and challenges that arise within the global data ecosystem of agriculture and food. His time and energy goes into positioning Agroknow as a global leader in this space.
---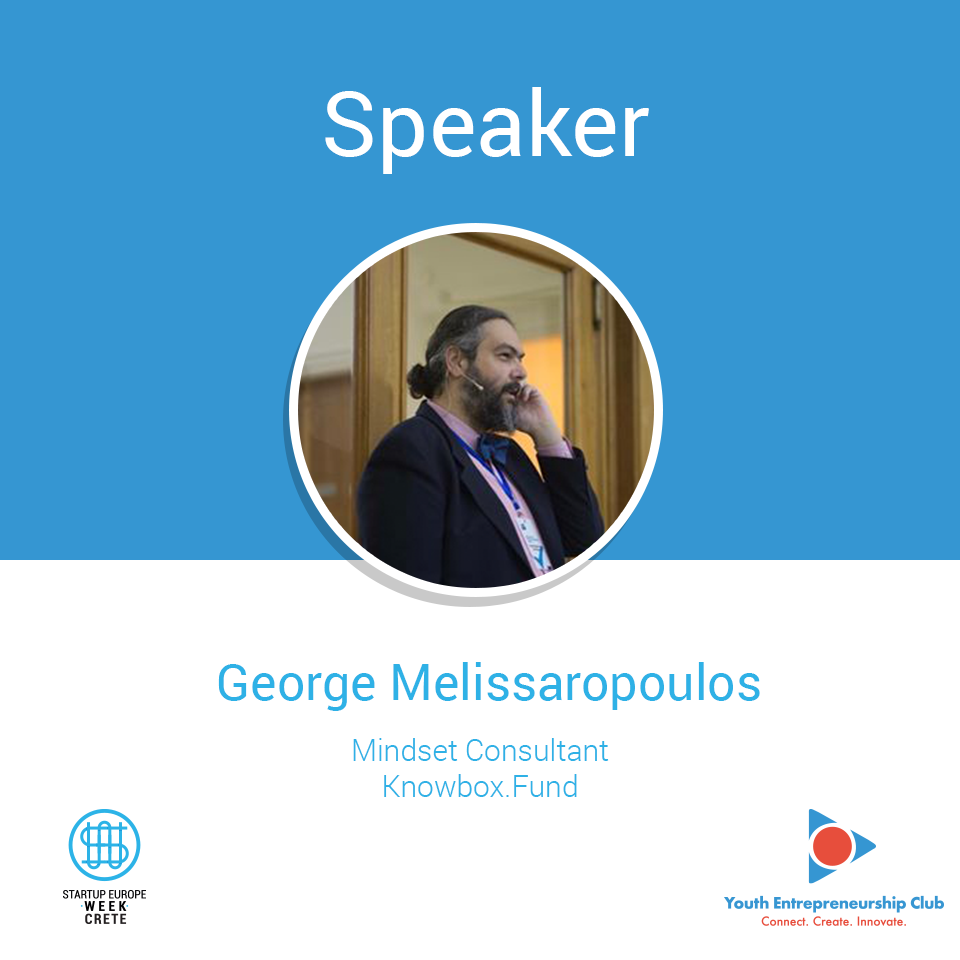 George Melissaropoulos, Mindset Consultant
George has studied Management and Computer Science in Scotland. Since 2006 he has been involved in 14 Startups, I am a member of various organizations; Incubators, co-working Spaces and non-profit organizations such as MeXOXO.com.
At this time, he runs his own Consultant company helping startups to do the next steps.
The last three years he has been organizing OCP and dealing with the development of the local ecosystem.
---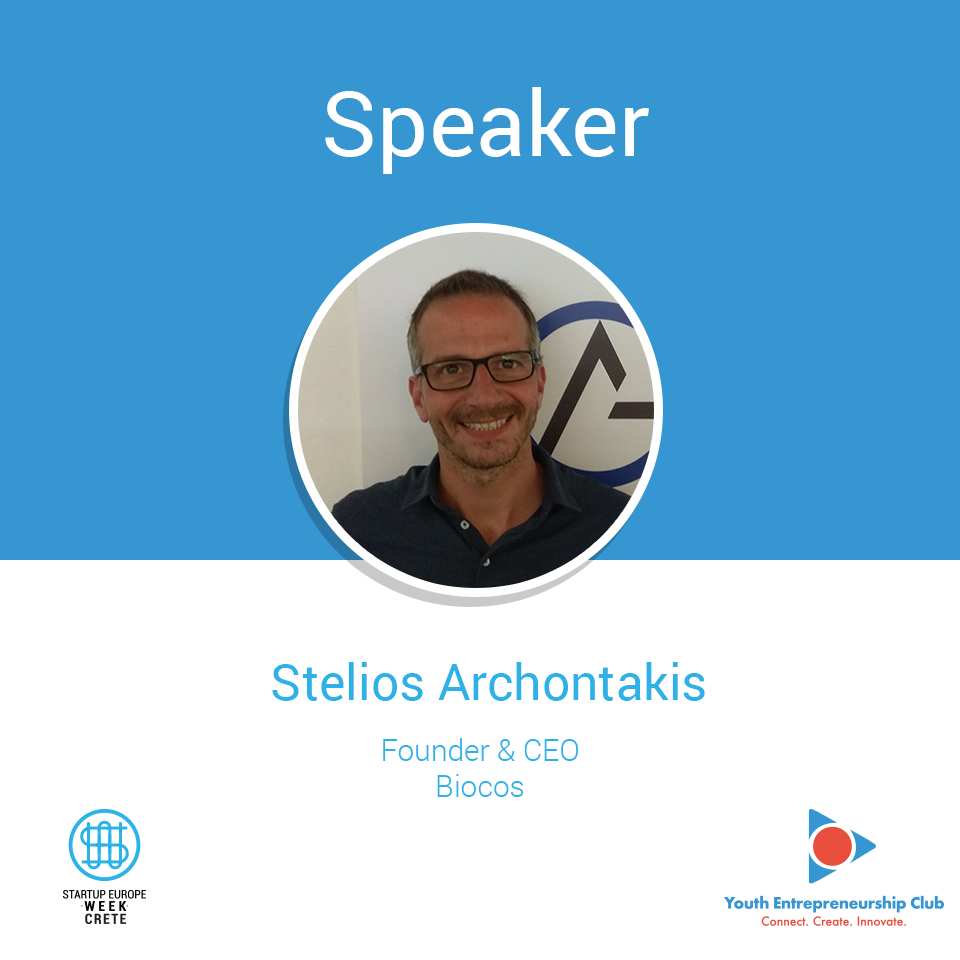 Stelios Archontakis, Founder & CEO of BioCos
Stelios founded BioCoS in 2016 in Chania. He holds a PhD in Human Genetics from the Université Paris Diderot-Paris VII (FR) with très honorable avec felicitations du jury, and laurea (Master Equivalent) in Biology from the University of Bari (IT). He has worked in basic research for 15 years in different research fields, from genomics to cancer as well as in plants research. He has several publications in international peer-reviewed journals and book chapters.
---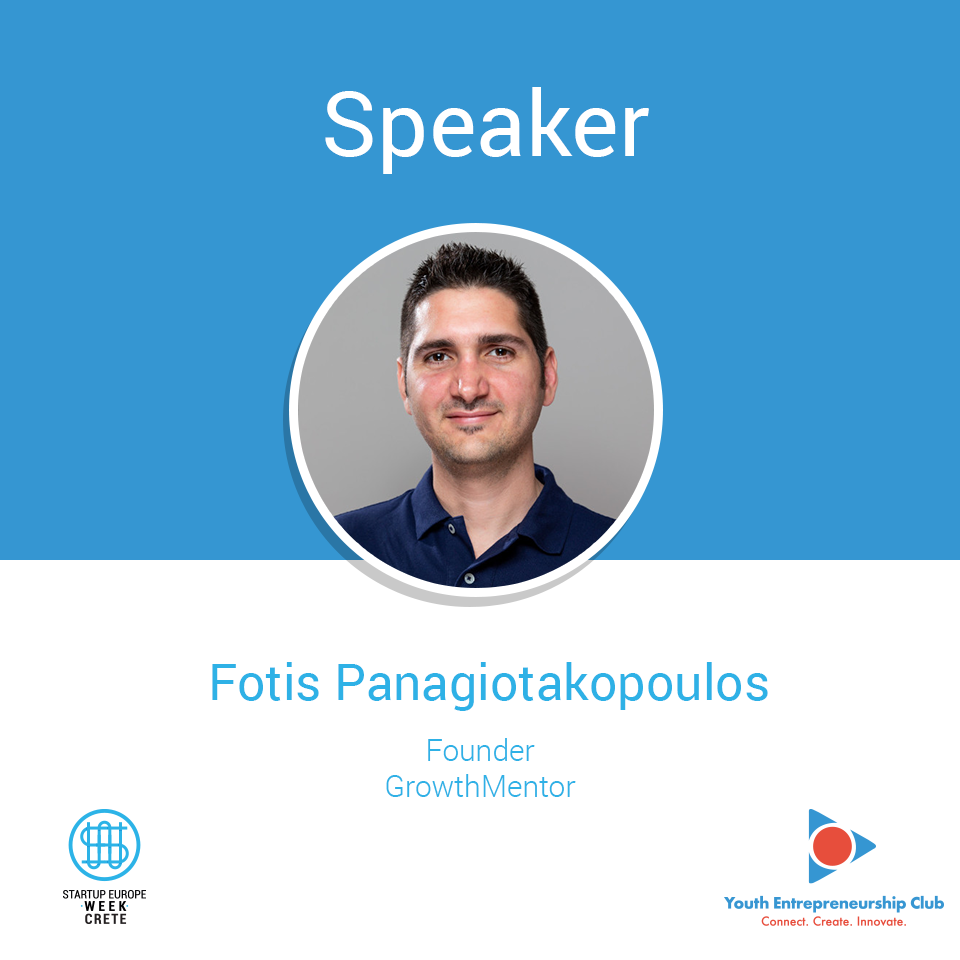 Fotis Panagiotakopoulos, Founder of Growth Mentors

Fotis grew up in the USA with an entrepreneurial Greek father. His family moved back to Greece when he was 15, just in time for him to study for his IBs to attend Uni in London. He studied finance and was hoping to work in the financial sector. He ended up landing a job for a web hosting company based in Netherlands. Foti taught himself how to become a marketer by reading blogs and learning by trial and error. He took an MBA in Athens to expand his business knowledge, but this didn't help him to answer the types of questions he had when it came to online marketing. He often found himself wishing that he had another experienced marketer to bounce ideas around with. He was working remote and his fellow employees were solely engineers. This is what inspired him to create the GrowthMentor platform. His own personal need to validate ideas and learn from others' experiences.
He did some market research and had great results, so he decided to go ahead and build the platform. GrowthMentor is 5 months old with 1,000 users and over 300 mentor sessions booked. This has all been done organically thus far. He has reviewed hundreds of mentor applications and done just as many Skype interviews. Only the top 10% was chosen to represent his vision.
GrowthMentor was invited to exhibit at the Startup Grind Global conference in the Silicon Valley in February.
Foti's favorite part about this whole experience is the people he is meeting and getting to connect with. "It's all about people helping people at the end of the day".
He is currently offering free sessions on the GrowthMentor platform and eager to help businesses from Greece to grow and become successful.
---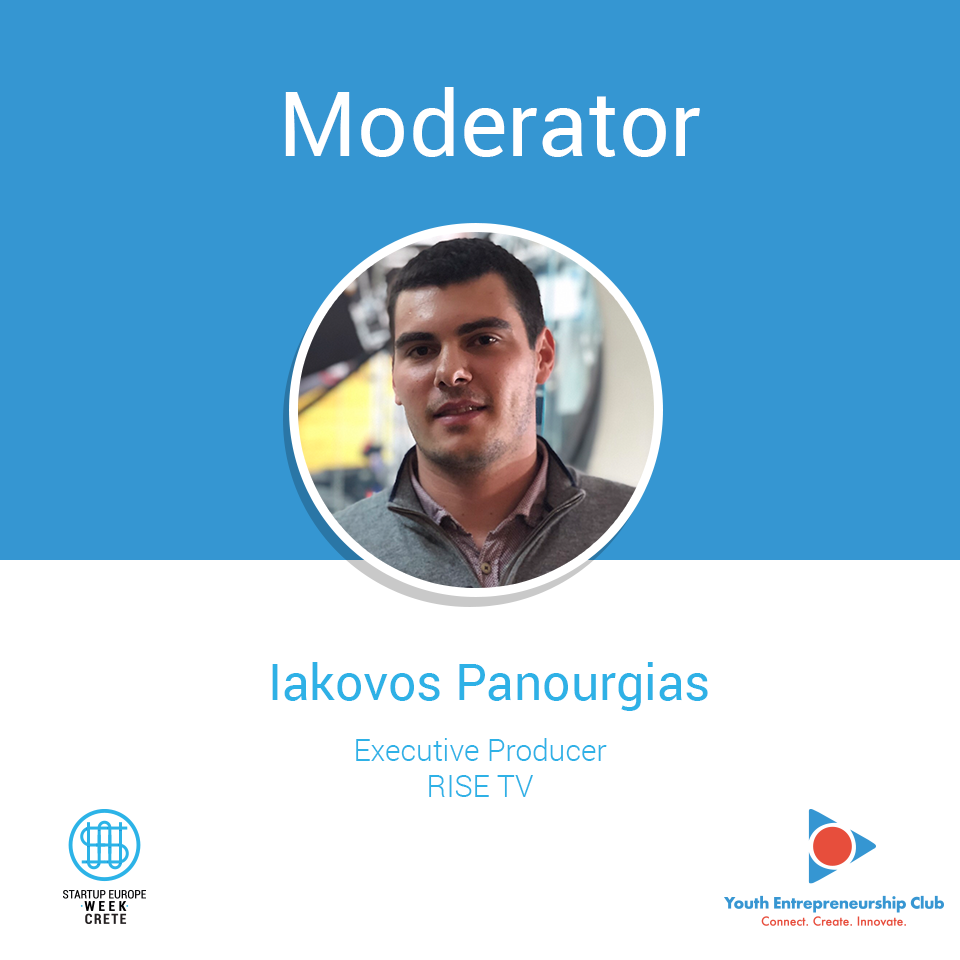 Iakovos Panourgias, Executive Producer at Rise TV
Iakovos after having worked as producer for the Hellenic Broadcasting Corporation (ERT), is currently holding the position of the Executive Producer at Rise TV. He has also directed and produced a great number of films, advertising and other productions.
---