Startup Enablers - Secrets to Scaling from Angels, Accelerators, and VC's.

Tuesday, June 17, 2014 from 6:30 PM to 8:30 PM (MST)
Event Details
SheSays and 40Forward have brought together an all-star panel of startup "enablers." It's a chance to get insights on what they're looking for so you can make-the-cut, find out the tricks successful companies have done to scale-up fast, hear their thoughts on how to get the most out of a relationship with an enabler/partner, look at the power of diversity in a startup, and hear their take on the 'secret sauce' of a killer company.
Whether you're on a path for gentle, ongoing growth or looking to launch like a rocket into outerspace, get actionable insights to scale-up that concept and company. Who knows, we might even kick-start a few businesses before the night is through!
Timeline
Let's Mingle: 6:30pm - 7:15
It's PanelTime: Q&A from 7:15 - 8:30 
 
Feeling Peckish
Don't worry. Snacks and drinks will be available at the event.
Our Panel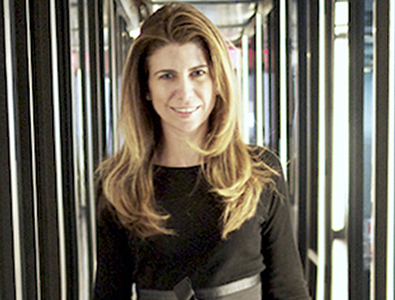 GEORGIE BENARDETE – OUR MC
Georgie is a technology investor and entrepreneur. She is a Co-Founder and Head of Strategy of Shopbeam.com, a universal cart for digital publishers to monetize their content seamlessly. Previously, she was Managing Director at Multicultural Capital, an independent financial consulting company focusing on renewable energy.
Benardete started her career at OPIC, Coopers & Lybrand and JP Morgan. A committed environmentalist, she founded Yesilist.com, Turkey's largest green portal. She is also part of Al Gore's Climate Project as a speaker, a founding member of the Charly Alberti R21 Foundation in Latin America and a LEAD International Fellow. Benardete is an active investor in Belle Capital USA, an early-stage VC fund that promotes investments in companies with strong female leadership, and is a Founding Curator of the World Economic Forum's Global Shapers hub in San Juan, Puerto Rico.
Follow Georgie on Twitter @giemer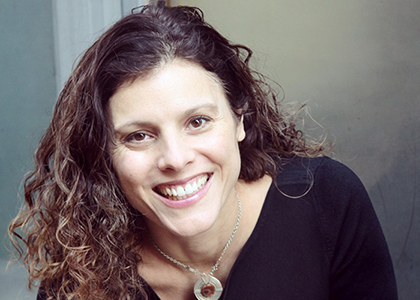 NICOLE GLAROS
Nicole has spent over a decade mentoring and funding early-stage web software companies. An entrepreneur herself, she founded 3 companies (with one win and two losses). Currently, Nicole is a Managing Director at Techstars, a startup accelerator based out of Boulder, Colorado. She's been with Techstars since its early days in 2009, has run 6 programs and has close to 70 companies in her portfolio. In addition to running the New York City and Boulder, Colorado office, she was also been part of their launch in Texas.
She's on the Board of Directors for the Application Developer's Alliance and the Entrepreneur's Foundation of Colorado. She was named one of the "Coolest People in New York Tech" and an Extraordinary Woman in New York Tech by Business Insider in 2013, Marie Claire named her one of the "NewGuard", and Entrepreneur Magazine named her One of the Most 7 Powerful Women to Watch. When not thinking about startups or her kids, you'll find Nicole on her bike, on a trail, or on the slopes, hanging with her big fat greek family, traveling, or generally making a fool of herself to entertain others.
Follow Nicole at www.nearlynicole.com or on Twitter at @nglaros.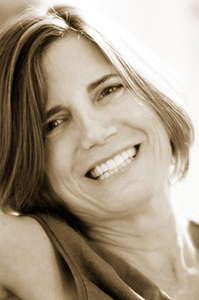 SUE HEILBRONNER
Sue has been a CEO, President, or Chief Marketing Officer for digital marketing, consumer goods, and ecommerce companies since the earliest days of the internet. Sue is also an avid Angel investor in companies with amazing founding teams working on problems she cares about. She began her career as an attorney – last as a federal prosecutor with the US Department of Justice. She transitioned to business by founding an online baby gift company in 1999, which she later sold when she joined Discovery Communications, parent company of Discovery Channel.
Sue has led companies in the interactive travel, digital publishing, home efficiency products, and online education sectors. Sue has the privilege of serving as a mentor in the international Techstars Accelerator program and an adjunct professor of Law & Entrepreneurship at the University of Colorado Law School. She lives in Boulder, Colorado, just steps from Boulder Creek and the famous Flatirons.
Follow Sue at BoulderIdeas.com, Linked In or on Twitter at @boulderidea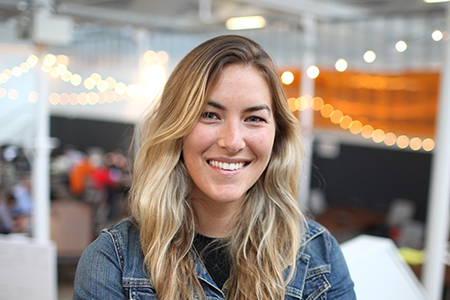 KATE SHILLO

Kate hails from a family of self-starters and small business owners with a background in various industries: sports, service, old media, new media, and tech. Kate's path to venture capital is a unique one and began with an EA role to Martha Stewart, which led to the finance world when she began working as the EA to Kenneth Lerer, founder of The Huffington Post. From there, she became the Director of Operations for Lerer Ventures (with over 190 investments in their portfolio). Currently, she is the NYC Director at Galvanize Ventures, a seed stage venture capital fund and financial branch of the Galvanize ecosystem for digital entrepreneurs. Galvanize focuses on collaboration, connection and education to facilitate and grow emerging companies.
She began her career in Colorado in sports marketing at The Bonham Group in sponsorship sales, is a graduate of Middlebury College, and serves on the Young Alumni Board of Suffield Academy. Kate has lived in NYC for the past nine years and loves skiing, paddle boarding, tennis and Roberta's Pizza in Brooklyn.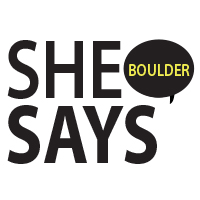 Have questions about Startup Enablers - Secrets to Scaling from Angels, Accelerators, and VC's.?
Contact SheSays Boulder
When & Where

Galvanize Boulder
1035 Pearl Street, 5th Floor
Boulder, CO 80304


Tuesday, June 17, 2014 from 6:30 PM to 8:30 PM (MST)
Add to my calendar
Organizer
SheSays Boulder
It's time to change the status quo.


We want to see more women leading in digital.

To do that, we've created & continue to grow a network of powerhouse women in Boulder and offer killer content by top females in the industry who share thoughts, tips and stories.

Together we help more women work their way up. Join us.

SHESAYS BOULDER
SheSays Boulder is one of over 32+ SheSays chapters around the world. We've been going strong for over 5 years. Our Boulder chapter has grown to over 1,500 women! Our chapter intentionally branches beyond digital creatives to bring women in all facets of digital work together in a supportive network of creatives, technologists, entrepreneurs, and marketers.
Find SheSays Boulder Online:

SHESAYS GLOBAL
SheSays is an award winning, global network focused on the engagement, education and advancement of women in creative fields. We host monthly events in over 32 cities around the world. Find out more: weareshesays.com
Startup Enablers - Secrets to Scaling from Angels, Accelerators, and VC's.