Startup Due Diligence Panel - Advice from experts who worked on billions of dollars in transactions

Thursday, October 19, 2017 from 6:00 PM to 9:00 PM (PDT)
Event Details
Join us for dinner and an interactive session with an panel of 4 experts in startup due diligence.
Whether you are raising money from investors, crowdfunding or trying to sell your startup, before you close a deal you need to go through a due diligence process.
Our expert panel has been instrumental in doing due diligence in transactions worth billions of dollars for both startups and Fortune 500 companies.
In this discussion you will learn:
- What is due diligence and why it is needed?
- How can you prepare for due diligence?
- How to manage the process?
- What is a Virtual Data Room?
- How long does it take and how much does it cost?
- Who is involved in due diligence?
- What aspects of the business will be audited?
- What kind of disclosures are required?
- What are the do's and dont's of due diligence?
- What are some lessons learned during due diligence?
and much more!
If you plan to raise money or sell your company this is an event you don't want to miss.
---
SPEAKER BIOS: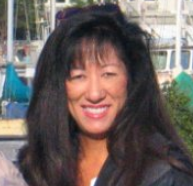 KIMBERLY LAIN
In Kim's two-plus decades of working in high-tech finance in Silicon Valley, Kim Lain served as an interim CFO and Controller to help numerous companies grow successfully and exit, including AppDynamics (sold to Cisco for $3.7B), BandPage (sold to Google), Cloud.com (acquired by Citrix), several companies acquired by Amazon, AT&T, Presidio, and many others including Dell, EMC, Cisco, Sequoia Woldwide, Woodside Capital, etc.
Kim's specialties include creating financial models to help startups raise funding or being acquired. She is also an expert in setting up automated systems for startups and helping them scale their growth.
Kim has an undergraduate degree from San Jose State University and a graduate degree from Santa Clara University's Leavey School of Business, specializing in Accounting.
When not working, Kim loves to travel, scuba dive, or just hang out at a beach with her Yellow Lab, Beau. 
---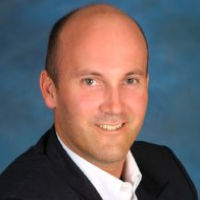 STEVE BACHMANN 
Steve Bachmann is the founder of Bachmann Law Group and specializes in patent and intellectual property matters.   
For over 17 years, Steve's practice has focused on IP due diligence, acquisition, enforcement, and licensing for both startups and large companies.  
Steve's past and current clients include AppDynamics, Dropbox, Language Weaver/SDL, Audience, Raydiance, Ruckus Wireless, Sportvision, Sony, SGI, Dell and Microsoft.
Steve counsels clients on intellectual property (IP) portfolio development and strategy, licensing and technology transfer negotiation and drafting, open source, competitor IP analysis and investigations, IP related due diligence, opinion letters regarding non-infringement and invalidity, prosecution of U.S. and foreign patent and trademark applications, implementing trade secret programs, and global enforcement and defense of intellectual property. 
---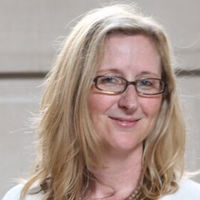 JENNIFER GENTILE
Jennifer Gentile is a sell-side due diligence expert who supported closings for nearly $1B in transactions. 
She first did due diligence early in her corporate career by being tasked with preparing it for a long established public company. She went on to serve as Director of Administration and employee one for a startup which was acquired two years later.
Stumbling upon this passion, she's since become an expert in sell-side due diligence and successfully prepared numerous virtual data rooms and drafted disclosure schedules.
She has dealt with everything needed in due diligence including contracts, cap tables, governance and Board of Directors minutes, forensic financial reviews, IP assignments, employee handbooks and policies, etc.
---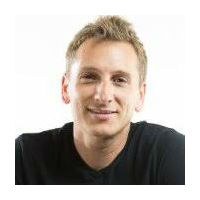 JASON MONGUE
Jason Mongue performs structured and comprehensive technical due diligence for Private Equity and Venture Capital firms.
His clients have included Level Equity, Napier Park Global Capital, Five Elms Capital, FinTech Collective, F-Prime Capital and Revolution Ventures (founded by AOL's Founder - Steve Case).


Jason has over twenty years of experience architecting software and managing development teams for many early-stage startups (Mirixa, PipelineRx, PagerDuty).
He was the co-founding CTO of Perch Inc., a technology platform for residential real estate transactions. 
In addition to his extensive leadership history, Jason has hands-on experience working with many modern open source technology stacks (Elixir, Python, Scala, Ember, Angular) and still remembers fondly the days of coding on Microsoft.NET.
He also has considerable domain expertise in the HIPAA regulated healthcare industry and in document imaging technologies.
---
MODERATOR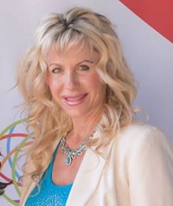 DEA WILSON
Dea is the Founder of Lifograph - The Wiki of People - an online networking platform that connects businesses and professionals based on their needs, skills, interests and real-life relationships. 
She is a serial entrepreneur, member of Tech Angels and Founder of Silicon Valley Incubator. Her investment interest is in consumer, mobile and SaaS startups.    
Dubbed "Ms. Silicon Valley", Dea is what people call a "super-connector", her expansive network including the "Who's Who" in startups, venture capital, technology, entertainment, etc.    
Dea has been featured and interviewed in many media publications and TV stations, including Entrepreneur Media, Silicon Valley Business Journal, Yahoo Finance, Sociable, TheNextWeb, Investor Business Daily, ProTV, National TV, etc. 
As an Executive Director at The VC Network and LifographTV, Dea interviews many prominent VCs, angels, executives and founders in Silicon Valley and tech.  
She has a Masters Degree from University of Washington and an MBA from the Wharton School of Business (University of Pennsylvania). 
---
AGENDA:
6:00pm - 6:45pm – Networking Reception 
6:45pm - 7:00pm – Introductions, sponsor tables mentions  
7:00pm - 8:00pm – Speaker program  
8:00pm - 8:30pm – General networking 
---
REFUND POLICY
We are happy to refund your ticket if refund is requested 24 hours before the event.
Unfortunately, any refunds requested less than 24h in advance cannot be honored.

Thank you for your understanding. :-)
---
DEMO / SPONSOR TABLES:   

Buy a demo or sponsor table and get great exposure. 
Demo/sponsor table includes:
-    2 (two) event tickets
-    1/2 (half) table AND
-    promotion before and during the event
-    business cards of the attendees (if available)
Limited availability.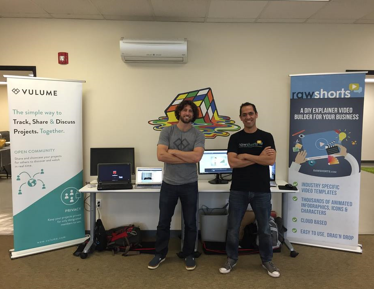 Your logo will be displayed on the event description (if submitted 24 hours before the event).
You will also be able to talk in front of the attendees and tell them about what you do.
---
ORGANIZER: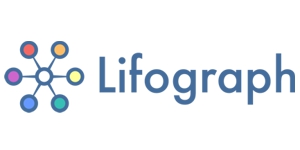 Lifograph - The Wiki of People    
Check out FREE and discounted perks for startups
---
VENUE SPONSOR: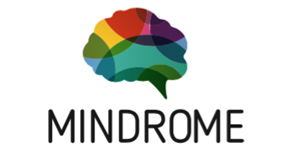 Mindrome - Coworking space in Santa Clara for entrepreneurs and freelancers who love startups, technology and a fun working environment. 
---
PREMIER SPONSORS:  

Teknowledgies - Finance and accounting firm for startups. We've helped AppDynamics, BandPage, Cloud.com and TenMarks grow and get purchased by Cisco, Google, Citrix and Amazon, respectively.
Free 30-minute consultation for anyone who mentions a Lifograph event they attended.

Crowdfund Us - Free and discounted perks for the Lifograph community 
---
BY PARTICIPATING IN THIS EVENT AND IN ANY OTHER LIFOGRAPH EVENTS YOU AGREE TO THIS LIABILITY DISCLAIMER:   
No liability insurance is provided for the protection of individuals, groups, organizations, businesses, attendees, speakers, sponsors or others who may participate, in any capacity, in events organized, co-organized, promoted and/or sponsored by Lifograph ("Lifograph Events"), whether free or paid events.   
In consideration for your participation in Lifograph Events, you do hereby release and forever discharge Lifograph, Inc., and its officers, board, employees, and agents (collectively, "Lifograph"), as well as its event organizers, co-organizers, promoters, speakers and sponsors, jointly and severally, from any and all actions, causes of actions, claims and demands for, upon or by reason of any damage, loss or injury, which hereafter may be sustained by participating in Lifograph Events.  
This release extends and applies to, and also covers and includes, all unknown, unforeseen, unanticipated and unsuspected injuries, damages, loss and liability and the consequences thereof, as well as those now disclosed and known to exist. The provisions of any state, federal, local or territorial law or statute providing that releases shall not extend to claims, demands, injuries, or damages which are known or unsuspected to exist at this time, to the person executing such release, are hereby expressly waived.  
By participating in Lifograph Events, you hereby agree on behalf of your heirs, executors, administrators, and assigns, to indemnify Lifograph and its event organizers, co-organizers, promoters, sponsors, speakers, and any other people or companies involved in Lifograph Events from any and all actions, and causes of actions, claims and demands for, upon or by reason of any damage, loss or injury, which hereafter may be sustained by participating in Lifograph Events in any capacity.   
By allowing you to participate in Lifograph Events, Lifograph and its organizers, co-organizers, promoters, speakers and sponsors, do not assume any risk or admit any liability in connection with these events. You expressly assume all risk of any injuries or damages caused by any person or entity for any reason during the Lifograph Events or related activities, including, but not limited to, the negligence of Lifograph, its organizers, co-organizers, promoters, speakers and sponsors, or any other person.   
You understand that at Lifograph Events or related activities you may be photographed or videotaped. You agree to allow your photo, video, or film likeness to be used for any legitimate purpose by the event hosts, producers, sponsors, organizers, assigns, and/or by anyone involved in the event in any capacity.  
You agree that at Lifograph Events where alcohol is served you must be 21 years or older in order to consume such beverages.    
This Disclaimer shall be construed broadly to provide a release and waiver to the maximum extent permissible under the applicable law.
Have questions about Startup Due Diligence Panel - Advice from experts who worked on billions of dollars in transactions?
Contact Lifograph Events
When & Where

Mindrome
4701 Patrick Henry Drive
Building 23
Santa Clara, CA 95054


Thursday, October 19, 2017 from 6:00 PM to 9:00 PM (PDT)
Add to my calendar
Startup Due Diligence Panel - Advice from experts who worked on billions of dollars in transactions