Description
What is this webinar about? If you are planning to launch a startup this webinar is ideal for you as it provides 360 Degree Execution Workflow. During startup drill, our industry professionals make you work on designing USP for your business, Create teams, Design framework for technology reuqirements.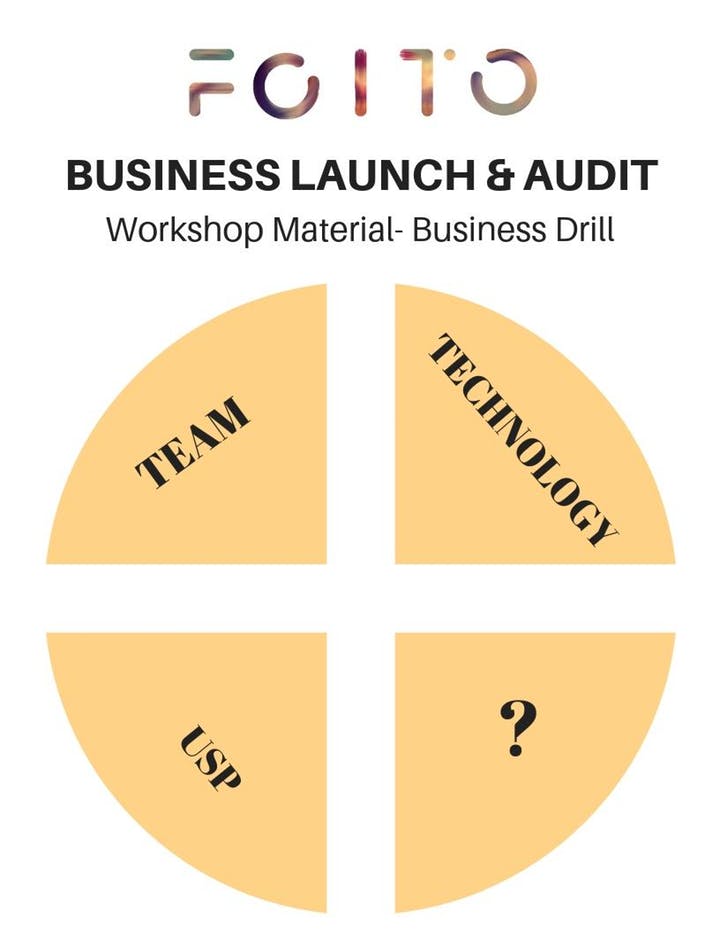 Free Ticket for below topics:
Startup Drill:
1. Team Allocation and evaluations
2. Technology Requirements
3. USP- Design of USP
4. Revenue Streams - Evaluate Revenue streams
Duration: Total 1 Hrs
Premium full Workshop Ticket (Webinar Online)
What does the workshop modules look like?
1. Design a Business Strategy (0.5 Hrs)
2. Brainstorming, Ideation, and Networking (1 Hrs)
3. Connecting dots and Restructuring (Business workflow-Process Diagram) (1 Hrs)
4. Pitch Deck Design (Go to investor planning and execution) (1 Hrs)
5. Prepare a Funds breakdown (1 Hrs)
6. Validation (Assessment of profiles) (validation Report) (0.5 Hrs)