Startup Demo Night Series #20 (European Startups)

Tuesday, January 28, 2014 from 6:30 PM to 9:00 PM (EST)
Event Details

Note: Tickets also available @ www.meetup.com/NYEBN/events/160879492/
---------------------------
Startup Demo Night Series #20 focuses exclusively on Europe, or Sweden in particular. Sweden was called 'Europe's Startup Superstar' in the NY Times a few weeks ago. With this, US venture capital firms invest more and more in Swedish tech companies, including companies like Spotify, Skype, Klarna, Stardoll, iZettle and Wrapp. As stated by CNN Money, with nearly 700 high-tech companies located in its Kista neighborhood (Sweden's "Wireless Valley") the world can expect many more tech innovations to come.
Open bar. Event tickets are available on Meetup and Eventbrite. Get yours today.
Agenda
• 6:30 PM - 7:00 PM - Registration + Drinks
• 7:00 PM - 8:15 PM - Intro + Pitch + Feedback
• 8:15 PM - 9:00 PM - Networking
Startups
Mattias Borg - CEO and Co-Founder @ Guidewall

GuideWall is a platform for creating and publishing mobile destination guides. The target groups are professionals with local destination content, as Official Tourist Bureaus, Online Travel Companies, Travel Magazines, Bloggers, Concierges and Event Companies. We also have a consumer product with mission is to let people discover and share the best places in the world. A Flipboard for destination information!
Christoffer Nilsson - Founder & CEO @ Localize Direct

Mobile games are eating the world and to cater to the global app market developers need to localize their products into multiple languages to maximize their reach. We're about to launch a cloud based SaaS solution that allows developers to localize their products faster and at lower cost. Our existing product LocDirect, a CMS for localization assets is used by many top game developers such as Warner Bros, Microsoft and Avalanche Studios.
David Larsson - Founder & CEO @ iList

iList is making it possible to become an ambassador representing for example a company. Ambassadors get "recommendations" containing for example an offer, a discount code or a link and can be shared to friends by Facebook or sms. Most people do have time to listen to a friend. iList is offering a patent pending way with word of mouth marketing connected to mobile technology and social media.
Ivan Daza - CEO and Founder @ Creddly

Scan any product in any newspaper or magazine and buy it. Creddly is your mobile shopping portal that allows you to browse, wish, share and shop any product from most online retailers and scan and shop from all ads everywhere.

Panel
• Alex Iskold (Crunchbase) - Managing Director, NYC at Techstars
• Gil Beyda (Crunchbase) - Founder & Managing Partner at Genacast Ventures
• Brian Sheng (Crunchbase) - Managing Partner at DreamTech Ventures
• Paul Chu (Crunchbase) - Founder at Paul Chu Ventures LLC

Alex Iskold is the Managing Director of Techstars in New York City.
Previously Alex was Founder/CEO of GetGlue (acquired by i.tv),  founder/CEO of Information Laboratory (acquired by IBM), and Chief Architect DataSynapse (acquired by TIBCO).
Alex created GetGlue, the leading social TV network, backed by Union Square Ventures, RRE Ventures, TimeWarner Investments and Rho Ventures. GetGlue has been named breakout startup of 2011 by Mashable and Top 10 Video Innovator by FastCompany. In 2012 Hollywood reporter named Alex among top 50 digital power players.
Alex's first startup, Information Laboratory, created a tool that helped software architects find problems in their code. IBM acquired the company in 2003, and much of Alex's work made its way into widely used IBM Rational Developer and Architect products. In addition to being serial entrepreneur, Alex also contributed hundreds of articles to ReadWriteWeb, and taught an award-winning undergraduate software engineering class at NYU.
An engineer by training, Alex has deep passion and appreciation for startups, digital products and elegant code. He likes running, yoga, complex systems, Murakami books and red wine. Not necessarily in that order and not necessarily all together. He actively blogs about startups and venture capital at http://alexiskold.net

Gil Beyda is the Founder & Managing Partner of Genacast Ventures, a seed fund formed in partnership with Comcast Ventures to invest in technology-centric, Internet start-ups. Gil has invested in Invite Media (acquired by Google), Demdex (acquired by Adobe), DoubleVerify, Packlate, Enterproid, Mortar Data, LeadiD and YieldMo.
Gil is a seasoned entrepreneur turned venture capitalist. Gil launched his first company Mind Games in 1982 to develop games for the original Apple II. Gil then started a software consulting firm with Fortune 100 clients in the U.S., Asia and Europe.
In 1995, Gil helped pioneer Internet advertising by founding Real Media, the first online ad network and ad server company. After Real Media was acquired in 2001, Gil pioneered the next wave of online advertising as CTO of TACODA, the first behavioral targeting, ad network. Following AOL's acquisition of TACODA in 2007, Gil founded Genacast Ventures. http://www.genacast.com/

Brian Sheng is the Managing Partner at DreamTech Ventures an early-stage firm focused on working with rockstar entrepreneurs.
Prior to founding DreamTech Ventures, Brian worked under the Chairman of FCI as an early-stage investment analyst. FCI is a premier Chinese investment firm focused on technology companies. Brian mainly sourced international opportunities linking Chinese investors with American early stage startups.
Brian also previously worked under the president of Shenzhen Capital Group Co. SCGC is China's #1 domestic VC fund with over 100 exits and 280+ portfolio companies and had been ranked the #1 VC fund by Forbes China for 5 years running. http://www.dreamtechvc.com/

Paul Chu - Entrepreneur for life!
Paul Chu is passionate about creating enduring, yet fun, socially empowering and at times life changing concepts. He has coached and started numerous start-ups.
The last 17 years, Paul has pioneered and funded startups in prepaid wireless, mobile coupon & payments, wearable technology, OTT communication platform, User earned mobile loyalty rewards with location & commerce-aware advertisement features. He has started ventures in both low and high tech. His value is his ability to unlock a concept's potential for the founders, employees and customers.
In 1999, Paul was awarded the Ernst and Young "Entrepreneur of the Year" Award in New York for his role as CEO and co-founder of Urban Wireless, the first prepaid wireless brand in America.  Urban Wireless was later acquired by Voicestream, which became T-Mobile.
Paul has been an active guest speaker for NYU, Columbia University and Fordham University for Entrepreneurship Studies, both graduate and undergraduate programs, since 2001. He was also on the advisory board for ASPCA of New York.
Sponsors
Business Sweden  
Business Sweden facilitates for Swedish companies to grow internationally and for foreign actors to invest in Sweden.
With offices in 57 countries and in every region in Sweden, we strengthen our country as an attractive, innovative and competitive business partner. An important part is to support Swedish small and medium-sized companies in reaching export markets with their products and services so that they can grow internationally. The support consists of advisory services, skills development for companies, events, and targeted campaigns. Business Sweden's mission is also to facilitate for foreign actors to invest in Sweden. Our innovation-friendly climate offers excellent investment opportunities in manufacturing, transport, science, technology, healthcare, music, design, tourism and other industries.
Business Sweden is a merger of the Swedish Trade Council and Invest Sweden, founded on January 1, 2013. We are jointly owned by the Swedish government and the industry, represented by the Ministry for Foreign Affairs and the Swedish Foreign Trade Association. The shared ownership provides access to contacts and networks at all levels. http://www.business-sweden.se/
Consulate General of Sweden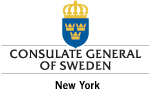 The new honorary Consulate General of Sweden opened in January 2010, following the closing of the former Consulate General in December 2009. The new Consulate provides assistance to Swedes, as well as to foreign nationals applying for Swedish residence/work permits. The Consulate also conducts cultural, commercial and public affairs to promote Swedish interests in the New York area.
The Honorary Consul General of Sweden in New York is David E. R. Dangoor. The new Consulate reports to the Embassy in Washington DC, and its jurisdiction includes the states of New York, New Jersey and Connecticut. swedennewyork.com
Wall Street Chinese
Wall Street Chinese is a creative, educational and innovation business training and consulting company at Wall Street.  It aims to bridge the East and West, to encourage communication and interaction between the business communities with culture & art fields.
Wall Street Chinese has been reported many times by various media for providing quality business communication training and consulting services to companies in different industries and professionals all over the world. Website: WallStreetChinese.net
Touro College Graduate School of Business

If you're looking to advance your career and increase your salary, the Touro College Graduate School of Business is the right fit for you.  
MBA and Master's Degrees in Accounting, Human Resource Management, and International Business Finance.  Part-time programs, small classes to maximize interaction, dedicated, well-regarded faculty, career center, and a convenient location in New York City's Financial District. www.Touro.edu/gsb
SourcePad

SourcePad - Built for entrepreneurs, by entrepreneurs.  Since 2008, we've helped 100 bootstrapped startups, small businesses, and venture backed companies turn their ideas into Web sites and mobile apps. Contact us today at info@sourcepad.comor visit us at www.sourcepad.com .
Event Supporters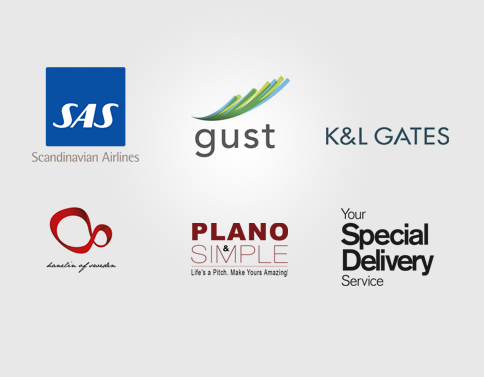 * To sponsor this event, email sponsor@nyebn.com.
* For volunteer opportunities, email info@nyebn.com.
* Subscribe to NYEBN newsletter­ to be in the loop of startup events, deals, discounts and advice.
Have questions about Startup Demo Night Series #20 (European Startups)?
Contact CoInvent
When & Where

Touro College Graduate School of Business
65 Broadway
New York , NY 10006


Tuesday, January 28, 2014 from 6:30 PM to 9:00 PM (EST)
Add to my calendar
Organizer
CoInvent is a US-based event/content platform for startups and entrepreneurs, with an array of events from monthly happy hour mixers to annual startup conferences. To subscribe to the CoInvent weekly newsletter, go to www.GetCoInvent.com. Visit CoInvent.co to find out more.