Branding & Design: The road from idea to package
About this event
So you have the product that is going to change the food system, but what should you call it? And how do you show the world the brilliance of your product on the package so it catches their eye in the store? Join our expert panel to talk about the fundamentals of going from concept to package.
Spotlights (bios to follow below):
Chris Benitez / Benitez Design
Kirk Visola / MIND THE FONT
Alex Ostroff / Saint Urbain
Jenny Berrien / Berrien Brand Consulting
Brand Feature - Road to branding & packaging
Bissy Energy (Zach En'wezoh)
As usual, we'll have plenty of time for 4-5 person breakout rooms. We will start promptly at 5pm PT.
I love simple and clean design, great coffee, delicious cocktails, and taking long walks through my favorite video games. With several large brands worked on throughout my career, including Old Navy, Mike's Hard Lemonade, Ready Pac Foods, and E&J Gallo Winery, I have an amazing set of skills and put them to use frequently. I am also a creator and a conceptor, passionate about any job I do.
Kirk is also the new Creative Director for Startup CPG! We are thrilled to have him aboard.
Chris Benitez / Benitez Design
Chris is the founder and principal of Benitez Design, a San Francisco-based design firm creating visual identity and branding for clients doing great things for people and the planet, whose clients are bringing about change in natural foods and beverages, carbon emissions reduction, regenerative agriculture, education and social progress. He's created award-winning design for clients big and small, including brands like Hain Celelstial's Spectrum Naturals and Maranatha, Thai Kitchen, Simply Asia, Fantastic Foods, Ghirardelli, Java City and SKYY Spirits.
Jenny Berrien / Berrien Brand Consulting
An experienced head of marketing and brand consultant (Kite Hill, Sun Basket, JUST, CLIF), Jenny knows branding in this space inside and out.
Alex Ostroff is the founder & creative director of Saint-Urbain, an award-winning creative agency, focused on branding and design for CPG brands.
We are a team of passionate CPGers for a better food system. If you're a small brand, we want to feature you in our publications, podcasts, and at our events. We want to introduce you to your next co-founder or critical hire. We want to share your pitch with buyers, media & investors. If you're an industry expert, we want to share your knowledge. We want to connect you to the small brands who really need you. To join us, email daniel@startupcpg.com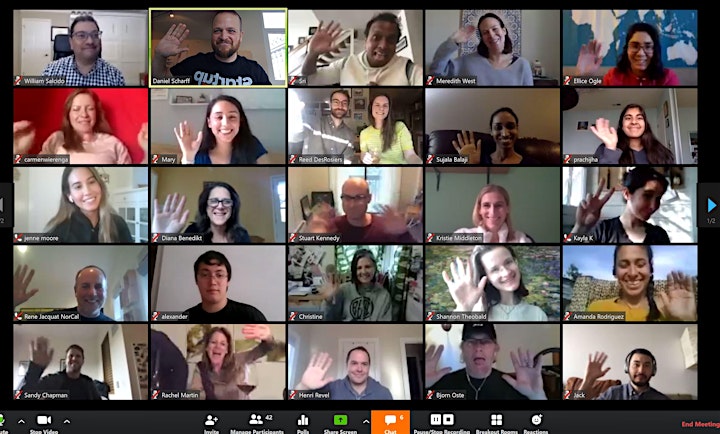 Date and time
Location
Refund policy