This is a private event hosted by World Business Chicago
About this event
Led by World Business Chicago in partnership with its sponsors, Startup Chicago connects venture-ready startups with regional and national investors to accelerate growth. As an extension to the Chicago Venture Summit, Startup Chicago markets the city's thriving startup ecosystem with active VCs and tech investors across the Midwest and around the country.
The Startup Chicago CleanTech Showcase is an invite-only virtual event exclusive for select VCs and tech investors to learn more about Chicago's CleanTech ecosystem and hear from promising entrepreneurs, fundraising their next round in 2021 and beyond.
Agenda
3:00 PM Welcome Remarks: Julie Schuster - WBC
3:05 PM Startup Pitches: part 1 (5 minutes per startup)
Startup #1: C-Motive Technologies
Startup #2: Ensaras
Startup #3: Iris Light
Startup #4: Nanograf
3:25 PM Fireside Chat: Alaina Harkness, Current and Erik Birkerts, Clean Energy Trust
3:40 PM Startup Pitches: part 2 (5 minutes per startup)
Startup #5: NET Energy
Startup #6: Renewance
Startup #7: Stemloop
Startup #8: Varuna
Startup #9: Waterly
4:05 PM Closing remarks: Deputy Mayor Samir Mayekar - City of Chicago
For questions pertaining to this specific event or if you are an investor, and would like to attend this event, please email jschuster@worldbusinesschicago.com.
NOTE: The link to join the virtual meeting will be made visible 24 hours prior to the event. To join the event, click the link within the reminder email you receive the day before or just prior to the event. If you do not already have one, you will need to create an Eventbrite account (it takes less than a minute) to register. Be sure to sign up with the email address you use to register for the event.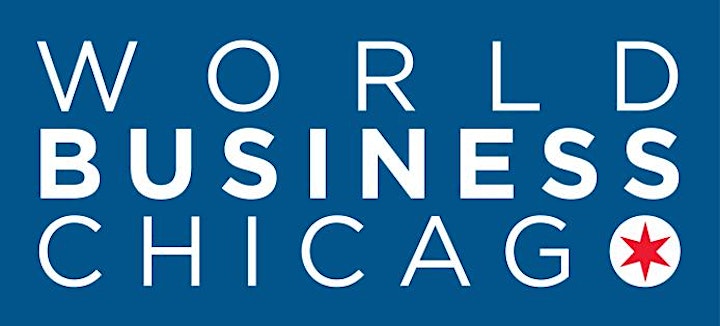 World Business Chicago is Chicago's public-private economic development agency. Our mission is to drive inclusive economic growth and job creation, support business, and promote Chicago as a leading global city. Our vision is to ensure that all Chicagoans prosper.
Organizer of Startup Chicago CleanTech Showcase with Current and Clean Energy Trust
Started in 2020, Chicago Water Week is an annual 5-day celebration of the importance of water and its many forms and functions. The week is scheduled and anchored by Current with participation from its many partners in Chicago, the Great Lakes region, and beyond. To participate in this or a future Chicago Water Week, please visit https://www.currentwater.org/chicago-water-week.