Description
Latinitas will be hosting its 3rd annual Startup Chica Conference on October 14, 2017, from 9am to 5pm. Girls of all backgrounds between the ages of 9 and 18 will learn how to come up with innovative ideas to help solve social issues and turn them into products and apps that they will pitch to judges.
Latinitas is honored to have a special keynote speaker that the girls can really relate to: 12-year-old entrepreneur Mikaila Ulmer, Founder and CEO of Me & the Bees Lemonade, which can be found at Whole Foods Market and other natural food stores.
The full-day conference will take place on the first floor of Austin's hub for innovation, Capital Factory (701 Brazos Street, Austin, TX 78701), which has played host to former President Barack Obama and Apple CEO Tim Cook. The girls will spend the day learning how to identify and solve problems, define their market, price and market their products, and present their ideas. The event will close with the girls pitching their ideas to a panel of entrepreneurs. Parents are invited to attend a workshop in the morning on how to support their child's entrepreneurial spirit.
The $15 cost of attendance includes lunch and materials, and will be waived for all Club Latinitas members. Financial assistance is also available for those who may require it.
If you have any questions regarding sponsorships, please reach out to vicky@latinitasmagazine.org.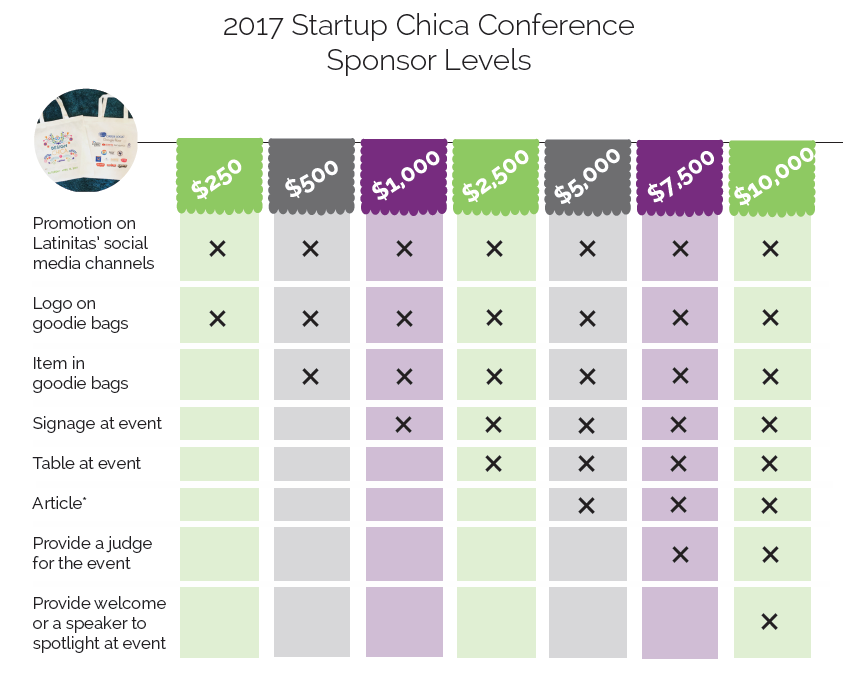 * If you'd prefer to pay by check, please contact laura@latinitasmagazine.org for more details.