Startup Champions Network: Baltimore Summit (Fall 2016)

Wednesday, September 28, 2016 at 12:00 PM

-

Friday, September 30, 2016 at 4:00 PM (EDT)
Event Details
2016 SCN FALL SUMMIT: Baltimore + Maryland
When:

Wednesday, Sept. 28 - Friday, Sept. 30, 2016

Where -- Venue / Location: Spark!Baltimore @

PowerPlant Live

:
Summit Address: 8 Marketplace, Suite 300, Baltimore, MD 21202

Host Organization:

Startup Maryland
Summit Theme: Inclusive Entrepreneurship

Hotel RL, 207 E. Redwood Street, Baltimore, MD 21202 (see details below "Notes")
"Those who dream by day are cognizant of many things which escape those who dream only by night."   

-- Edgar Allan Poe, from the short story Eleonora, 1842

---

 
AGENDA (Subject to Change)

Wednesday, September 28
11:30 – 1:30pm:         Optional Pre-Activity 1: STRT1UP Roadshow Tour Stop @ Spark
3:00 – 5:00pm:           Optional Pre-Activity 2: Under Armour Worldwide HQ + Wellness Innovations
5:00 – 6:30pm:           Optional Pre-Activity 3: Innovation and The Cannabusiness Entrepreneur (Offit)
7:00 - 8:00pm:            Welcome Reception / Lite Dinner
9:00pm +:                   After-hours (Federal Hill / Fells Point / Harbor East / Village North)
Thursday, September 29
8:00 - 8:30am:            Breakfast: Welcome to Spark (Hosts: Shervonne/Beth + Cordish Cos.)
8:30 - 9:00am:            Welcome to Baltimore (Various Dignitaries)
9:00 - 9:30am:            Session 1: SCN Leadership Team Summit Orientation | National Partner Intros
9:30 - 10:00am:          Session 2: Data MVP Overview | Ecosystem Updates (Active Members)
10:00 - 10:15am:        Break
10:15 - 11:15am:        Session 3: Intro. to Theme (Inclusive Entrepreneurship: Julie Lenzer+Urban League)
11:15 - 12:00pm:        Session 4: Ecosystem Responsibilities (Balt. Unrest / Innov. Village: Rich May)
12:00 - 1:00pm:         Lunch: Readiness: Preparing for Inclusion (Dwayne Johnson/Innovate Oregon)
1:00 - 2:00pm:            Session 5: Inclusive Funding: (Rodney Foxworth: IHub / Rodney Sampson: ATL-THire)
2:00 - 3:00pm:            Session 6: SBA Funding: (Mark Walsh/Assoc. Admin., Investment/Innovation)
3:00 - 4:30pm:            Local Look-in:
4:30 - 6:00pm:            Break: (email catch-up / relax)
6:00 - 8:30pm:            Community Event (BetaCity @ CityGarage)
9:00 - 11:00pm:          Whiskey and War Stories
Friday, September 30
8:00 - 8:30am:                   Breakfast:
8:30 - 9:30am:                   Session 7: Youth Engagement (Shahab Kaviani: LaunchAcademy)
9:30 - 10:30am: Session 8: Inclusive Rubrics (Paulo Harris: Oppty. Youth / OldTown E. Baltimore)
10:30 - 11:30am:              Session 9: Topics from Members+Nominees (Various)
11:30 - 12:00pm:              Fireside Chat with Binko about Local Ecosystem
12:00 - 12:30pm:              Break
12:30 - 2:00pm:                Lunch with Local Ecosystem Leaders
2:00 - 2:30pm:                   Break
2:30 - 3:30pm:                   Session 10: Champions Report Back to Binko
3:30 - 4:00pm                    Break
4:00 - 5:00pm:                   Summit Wrap-Up | Future Summit Theme(s)
5:00 - ????pm:                   More Cham City Fun for Champions Staying or With Late Departures
THE STARTUP CHAMPIONS NETWORK:
The Startup Champions Network (SCN) will convene the 75 top innovation ecosystem builders for it's bi-annual Summit in Baltimore, Maryland, September 28-30, 2016.
The SCN is a national sharing group dedicated to supporting professional innovation ecosystem builders across the US and the entrepreneurs they serve. We are building a national network of best-in-class innovation ecosystem builders and connecting them to people, resources, and events around the nation.
Twice annually, Startup Champions Network members meet in-person to connect, share knowledge/experiences and take a deep, behind-the-scenes dive into the local host ecosystem.
These 2.5 day intimate gatherings bring together the nation's top ecosystem builders and national ecosystem support organizations to convene conversations, gain insight from real world case studies, and explore and experience new communities, against the backdrops of some of the nation's top emerging ecosystems. Past summits have addressed a wide array of ecosystem factors. 
The Fall 2016 Baltimore Summit agenda will cover many of the following topics:
Inclusive entrepreneurship: Engaging and empowering under-represented populations

Changing a community's culture to believe in possibility

Fostering collaboration

Leading coalition support for entrepreneurship and innovation

Funding your ecosystem-building efforts

Forginging stronger startup teams

Creating mentor-driven networks

Unlocking local/regional capital and attracting growth capital

Supporting and connecting with corporate innovators

And much more…

SUMMIT DETAILS: 
"Crab Cakes and Football ... That's What Maryland Does!" -- Right?!
Well ... we are going to dive deep and find out what else the Free State has to offer in the form of ecosystem for early-stage ventures and their founding teams.  
Welcome to Maryland -- The Old Line State (Mason-Dixon) and The Land of Pleasant Living have been used as descriptors for the State of Maryland.  
Since the landing of the ships Ark and Dove on the shores of the Chesapeake Bay in 1634, Maryland has been fertile ground for defiance, revolution and the entrepreneurial spririt.  
From venerable brands like Domino Sugar and McCormick Spice Company, to industry leaders like T.RowePrice and Legg Mason, to emerging market-disruptors like OrderUp, SourceFire and Under Armour, Maryland brings its A-Game when it comes to forging break-out ventures. 
Maryland consistently ranks in the Top 3 among U.S. states for funded research, K-12 and higher education, workforce talent, innovation and entrepreneurship.  With the spoils of the world's largest natural estuary, Chesapeake Bay, the broader Mid-Atlantic region is also a hub for environmental stweardship and the emerging industries around sustainability.
Housing federal agencies including the National Institutes for Health (NIH), National Security Agency, CyberCommand, the Defense Information Systems Agency (DISA), USDA, NASA-Goddard and many others, tech transfer and industry policy are on the daily workplate for many Marylanders.  With more than 15 institutions for higher learning, including Johns Hopkins, the University of Maryland and MIC/A (Maryland Institute College of Art) Maryland breeds great talent across a broad array of skills and passions.
Given the wide array of geography contained in its relatively small boarders, Maryland also claims the moniker of America-in-Miniature.  With the Eastern Shore, Chesapeake Bay watershed, Piedmont Plateau and Continental Divide Mountains, Maryland residents enjoy a diversity of recreational options that affords a very high quality of life.  Not to mention the tasty Bay residents of Sebastidae (Rockfish, Stripers, Sea Bass), Crassostrea Virginica (Eastern Oyster) and Callinectes Sapidus (Maryland Blue Crab) for seafood enthusiasts.
Your Host City: Baltimore
Baltimore, a.k.a. Charm City, is Maryland's largest urban center and will serve as the primary location for the 2016 Startup Champions Network Fall Summit.  
Baltimore was a town forged by immigration and the Industrial Revolution.   Still the largest independent city in the United States, Baltimore was the second most active port of entry for immigrants and became one of the most productive U.S. manufacturing and heavy industries centers over a span of more than 300 years.  
The 2016 Baltimore Summit will be a 2.5 day gathering bringing together some of the world's top startup ecosystem builders and national ecosystem support organizations.  
We'll have plenty of fun in this vibrant, historic and emerging city while engaging with the Baltimore Startup Community in an effort to absorb all the region has to offer . . . 
About Our Host Organization: Startup Maryland
Startup Maryland is a venture development initiative driven from within the startup community and led by/for entrepreneurs.  Startup Maryland is peer-driven and focused on high-growth startup ventures.  
Startup Maryland strives to connect innovation ecosystems recognizing the importance of founding-entrepreneurs and startup ventures to the innovation economy.  Startup Maryland rallies entrepreneurs, supporters, economic devlopment agencies and other ecosystem stakeholders around four main initiatives (The 4Cs): Celebration, Coaching, Curation and Capital.
NOTES:
Our Fall 2016 Summit is an invite only event. For more information visit www.championsnetwork.co or send us a note at info@championsnetwork.co.
What's Covered:
With a contribution from Startup Maryland and the Baltimore ecosystem, plus the individual champion registrations, we will cover all daytime events, breakfasts, lunches, and some transportation.
What's Not Covered:
Champions will be responsible for their own travel, lodging, dinner and drinks each night.
Bringing Guests and/or Sending Someone in Your Place:
All meeting attendees must be fully registered members of the Startup Champions Network or have received an official invitation to attend.  If there is someone you would like to invite/send who is not a member, please reach out to Andy Stoll (andy@seedherestudio) to discuss.  We are aiming to keep this event small to maximize relationship building and maintain budget sustainability.
Lodging Details: Startup Maryland and our venue host partner Spark!Baltimore have arranged a summit discount with Hotel RL Baltimore Inner Harbor.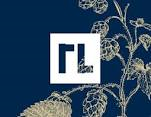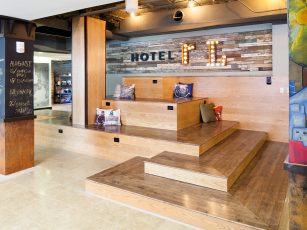 Hotel RL is one of the newest downtown lodging venues bringing a contemporary twist to boutique urban lodging. 
The rate for the summit is $99 for either a standard king or double-queen room. Use Promo Code: SPK when booking via www.redlion.com/baltimore or by direct call to 410-685-2381. 
Hotel RL is located at 207 E. Redwood Street, Baltimore, MD 21202. Our contact @ Hotel RL is Kara Labetti.
CONTACTS:
If you have questions, ideas or suggestions about the summit format and/or agenda, please reach out to Mike, Andy or Jess.
Michael Binko, mbinko@startupmd.org, (240) 499-3830

Andy Stoll: andy@seedherestudio.com, (319) 855-0895

Jess Knox: jknox78251@gmail.com:

 

Hotels: Kara Labetti,

kara.labetti@redlion.com

, (917) 254-3148
When & Where

Spark!Baltimore
8 Market Place (a.k.a. PowerPlant Live)
Suite 300
Baltimore, MD 21202


Wednesday, September 28, 2016 at 12:00 PM

-

Friday, September 30, 2016 at 4:00 PM (EDT)
Add to my calendar
Organizer
The Startup Champions Network is a national sharing group dedicated to supporting innovation ecosystem builders and the entrepreneurs they serve.