Startup Carnival 2017

Saturday, May 20, 2017 from 10:00 AM to 6:30 PM (Eastern European Standard Time Turkey Time)
Event Details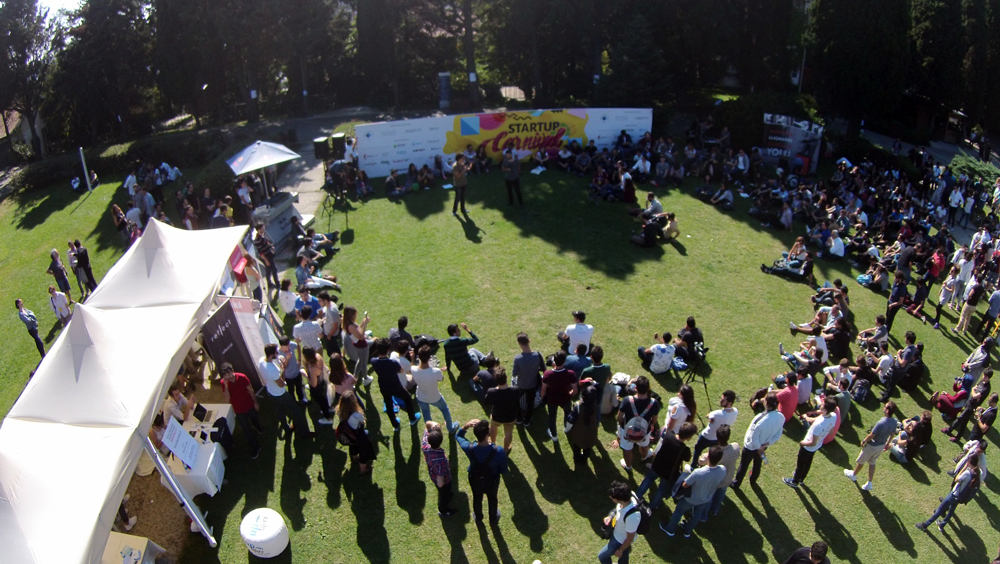 *Önemli: Üniversiteye giriş sırasında sorun yaşmamak için her katılımcı kendi adına bir bilet alması gerekmektedir.
Başarılı startup ekipleri ile girişim dünyasına ilgi duyan meraklı üniversite ve lise öğrencileri Startup Carnival'da buluşuyor!
Boğaziçi Üniversitesi Güney Kampüs'te gün boyu sürecek bu karnavalda müzik ve açık hava etkinlikleri eşliğinde startup kurucularının tecrübelerini dinleme ve öğrenme fırsatını kaçırmayın.
Türkiye'nin önde gelen yatırımcı ağlarının ve girişimci dostu kurumların desteği, 10'dan fazla okuldan gönüllülerin enerjisiyle gerçekleşecek Startup Carnival tamamen ücretsiz! Üniversiten veya bölümünün ne olursa olsun sen de gel; tanışalım, birlikte öğrenelim ve eğlenelim!
Neden Gelmelisin?  
İlham dolu girişim hikayelerini ve  mutfağın arka tarafını 1. ağızdan duymak istiyorsan,

Startuplarda staj yapmak istiyorsan,

Startup ekosistem networküne dahil olmak ve tecrübeli insanlarla tanışmak istiyorsan, kimin ne yaptığını merak ediyorsan,

Hayal etmek, geleceği inşa edenlerden biri ben de olacağım diyorsan kesinlikle seni bekliyoruz.
Neden Gelmemelisin?
Karnaval eğlencesi benlik değil. Takım elbiseli konuşmalar ve müdürler görmek istiyorum diyorsan,

Sertifika lazım, sertifika vermiyorlarmış acaba gitmesem mi diyorsan,

Açık hava, çimen ve manzara benlik değil diyorsan.
PROGRAM
10:00-13:00 YOGA, ZUMBA, NETWORKING VE STARTUPLARLA TANIŞMA
12:00-13:00 ÖĞLE YEMEĞİ VE CANLI MÜZİK
13:00-13:30 AÇILIŞ KONUŞMASI
13:30-15:00 STARTUP SOHBETLERİ
15:00-16:00 KAHVE VE CANLI MÜZİK
16:00-18:00 STARTUP SOHBETLERİ
When & Where

Boğaziçi Üniversitesi Güney Meydan
Boğaziçi Üniversitesi / 34342 Bebek
İstanbul, İstanbul 34342
Turkey

Saturday, May 20, 2017 from 10:00 AM to 6:30 PM (Eastern European Standard Time Turkey Time)
Add to my calendar
Organizer
Garaj
Garaj; Internette yaşayan, dünyayı takip eden ve üreten insanları bir araya getiren bir harekettir.
2015 Mart ayında 'hackerspace' olarak yola çıkan Garaj; Gençleri, yeni dünya ekonomilerine ve teknolojilerine entegre etmeyi hedefliyor.
Garaj, ücretsiz konferans, dersler ve etkinlikler yaparak, teknoloji ve startup odaklı ekosistemi gençlerle beraber oluşturmak istiyor.