Description
We are pleased to present the 7 graduating startups on Demo Day of Startup Boost cohort 2018.
Startup Boost is a global pre-accelerator program with a mission to lead pre-seed stage startups towards Accelerators, Investment, and Revenue.
On May 22nd you'll be the first to meet the 7 teams graduating from the program and network with our top tier program mentors, alumni of the program and esteemed guests of the tech ecosystem.
Please join us for a night of celebration of starts, relentless hustle, and the amazing faces of the community who support the Toronto startup ecosystem.
this years cohort includes programs from Dublin, Detroit, London, Los Angeles and Toronto which will be recorded during the global demo day.
Agenda:
6:00pm: Doors open + Dinner + drinks
6:30-6:45pm Introductions
6:45pm – 7:45 pm: Companies present + Q&A from Judging Panel
7:45-8:00pm Winner chosen
8:00pm – 9:30pm: Wrap up and reception
Hearing Pitches from:
Hello Vincent - Visualize your emotions and experiences through comic strips

Gamerlink - Connecting Gamers

Swiggle - Automatic Price Drop Protection

Frezy -A mobile wallet that lets you instantly transform cryptocurrency into digital gift cards at over 150 vendors like Amazon, Starbucks and The Keg

Boro -Rent and list quality pieces.

Trippy - Find local travel experiences you'll love, on the go
HomeWise- The easiest way to get a great mortgage



About Startup Boost a global pre accelerator program:

Each cohort takes place over a 6 week period in the evenings at a local co working space and brings the best speakers and mentors to work with selected early stage tech startup teams to prepare them for accelerators, investment or most important of all revenue generation.
In our spring cohort we have had programs in London, Los Angeles, Toronto and our first ever Block chain vertical program in New York with more planned for launch later in 2018.

To sign up to get early updates on application open dates please click here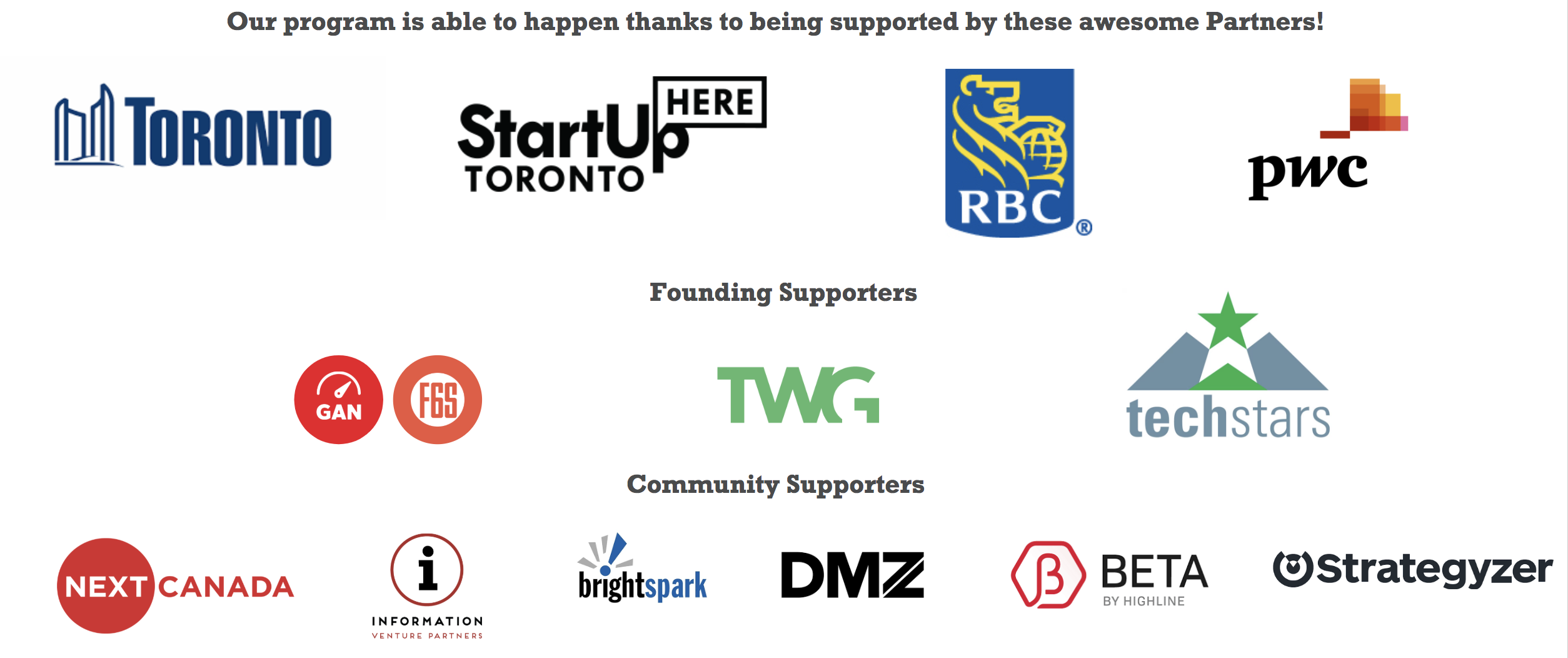 Thank you to InFounders for providing the winning team with a membership to MastermInd