Description
"If you know the basics, you can get yourself set up in the right way, avoid pain, stop worrying about it, and then concentrate on what you actually want to do, which is make your company a success." - Kirsty Nathoo, Partner and CFO at Y Combinator
Starting a company can be needlessly complicated and tedious - there's extensive paperwork, bank visits, legal complexities, and several fees. Many will have to answer questions like "how do I set up payroll?", "should I file as an S-Corp, C-Corp, or LLC?", "what docs should I complete to protect my IP?" - all important things to consider for a nascent startup.
Setting up your company correctly will save you lots of pains as your company grows. We're dedicating a night to topics founders might not give a lot of thought about - startup basics on accounting/finance, HR/payroll, legal, and incorporation.
We'll have 3 experts give presentations on managing your basic legal and accounting issues so you can focus on building your company. We'll discuss
HR and Payroll fundamentals like setting up comp packages, wages, contracts, benefits, and compliance
Legal concerns around trademarking, IP, and lawyers
Incorporating your business and the steps involved
Accounting and Finance basics for taxes, insurance, assets, and management
About the speakers
Schedule
6:30 - 6:50: Drinks & Networking
6:50 - 8:15: Presentations
8:15 - 9:00: More Drinks & Networking
About us

Stacklist hosts startup events in NYC to help entrepreneurs learn from successful founders & experts. Previous speakers have included the founders of Greenhouse, Movable Ink, x.ai, and Techstars. You can find all of our past events and speakers here!

If you have any questions, please email me at danny@stacklist.com.

Our partners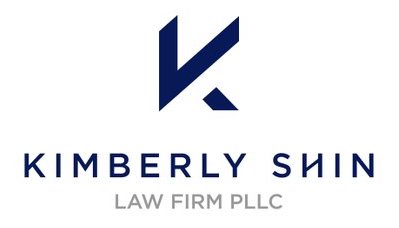 Kimberly Shin is a small business and startup corporate attorney who represents clients in the Mid-Atlantic region. Her clients are in varied industries including wellness, media, and tech. Her firm's mission is to align the interests of clients with their lawyers and prevent business conflicts before they arise.

Justworks helps entrepreneurs and businesses grow with confidence by giving them access to big-company benefits, automated payroll, HR tools, and compliance support — all in one place.

ScaleFactor, hot off of a $30MM Series B venture round from Bessemer Venture Partners, enables startups and small businesses to grow more efficiently by freeing-up time and capital, reducing complexity, and enabling better financial decision-making. ScaleFactor's web and mobile apps, supported by a large team of highly-experienced accounting and finance professionals, are used by founders across the United States. The technology automates daily bookkeeping, accounting, invoicing, bill pay, payroll, and taxes, and provides valuable tools and insights that help businesses better manage their cash flow and grow more proactively, with fewer growing pains. Working with ScaleFactor has allowed countless founders to prepare for their next round of funding by ensuring they have accurate and timely financials that they can access anywhere at any time.


Thanks to Alley powered by Verizon for hosting our event. Alley powered by Verizon locations are developed by Verizon, the world's leading technology company, in collaboration with Alley, a membership-only community workspace for creators. Each location is a curated community powered by the emerging technologies and thought-leadership of Verizon.
---
Audio transcripts, videos and photos will be taken at the event. As an attendee, you acknowledge that such recordings, videos and photos may be used for promotional or marketing purposes.