Description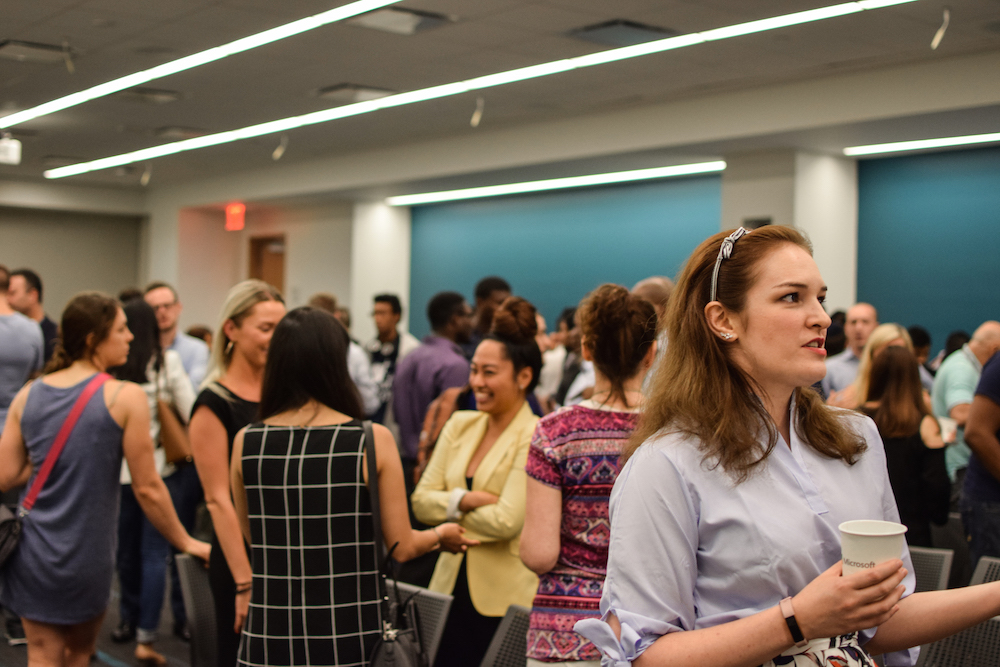 Entre and Open Sky Group are co-hosting another special event geared towards the growing community of entrepreneurs, artists, creators, and innovators. Our December event had over 200 attendees
Our event brings people together to openly discuss and share ideas with like-minded individuals. We welcome entrepreneurs of all types, start-ups of all sizes, industries, and stages to join us in finding the inspiration, resources, and friends that will make them successful.
Whether our members are just beginning to build a company, or are years into their venture, We aim to refer to the best services available for helping them achieve their goals. We aim to work with sponsors and partners who share our vision in helping the start-up community grow and succeed.
Complimentary pizza and soft drinks.
Event Agenda:

6-7pm registration and networking
7-8pm panel
8-9pm closing and networking
Speakers:
Michael Wieser. Venture Lawyer and Co-Owner Westchester Angels. Michael is a go-to resource and service provider in the tri-state entrepreneur and emerging company community. As a venture lawyer, Michael counsels emerging companies and startups throughout all phases of growth, as well as the angel investors that fund and acquire them. For entrepreneurs and emerging companies, Michael collaborates and works with founders from the spark of their idea to the successful growth and scaling of their companies. He provides outside general counsel and advisory board services that help companies create the proper legal and business foundation to make them investor-ready. Michael is also a co-owner, frequent investor, legal counsel and a member of the screening committee of the Westchester Angels, where Michael actively seeks companies for investment and runs due diligence teams for the Members. Michael is different than any other business attorney as he practices law with a business person's mindset. A serial entrepreneur having founded 6 startups himself with several successful exits, there is nothing that Michael hasn't experienced as either a lawyer or a business owner. Finally, Michael is an adjunct professor for entrepreneurship, leads legal workshops for the WEDC organization and teaches business and legal workshops at NYC tech coding schools. He is a frequent lecturer and panelist on business and law panels at conferences and a judge at pitch events.
John J. Thompson serves as Senior Legal Counsel to Storefront (www.thestorefront.com), a startup that has created the world's leading marketplace for popup space. He also serves as outside counsel and consultant to several other early stage startups and law firms for startup clients. He has expertise in employment law, copyright/trademark law, data privacy law, and commercial transactions. He is a Seattle native and a graduate of the Georgetown University Law Center.
Karl Fowlkes, Esq. is a solo practitioner, educator, and entrepreneur based in New York City. Karl focuses on assisting entrepreneurs, freelancers, and creatives organize and protect themselves in the digital age whether it's structuring investments, protecting intellectual property and maneuvering through early-stage startup issues. In a short time, Karl's clients include platinum-selling recording artists and creative companies that have been featured in Forbes and Business Insider. Karl also provides monthly insights, workshops, and articles on hot-button legal topics in addition to courses available on Teachable. Look for Karl on Instagram, Twitter, and Medium at @esqfowlkes.

James Dorman, CEO of SeedLawyers. James is a well-regarded tech startup leader, advisor, and investor. As Startup Director he helped turn Xplicit Computing from a three-person group into a successful venture-backed company. He is a partner at NextGen Ventures and has advised numerous hedge funds, startups, and Fortune 500 companies. For the past two years, James and his team have been building out SeedLawyers, a platform that is revolutionizing the way startups find and retain legal help.
Jeff Friedrich is an associate with Whiteford Taylor Preston LLP, with his legal practice based out of Pittsburgh, Pennsylvania. Jeff has expertise with all aspects of corporate law, including handling transactional, financing, real estate and intellectual property issues for a variety of clients. He has also dedicated much of his career to assisting entrepreneurs and start-ups in all phases of their growth, from formation to exit and all matters in between. Jeff has further assisted in multiple out-of-court restructurings and workouts, counseling clients on a variety of related legal matters. Finally, he is active in the Pittsburgh entrepreneurial community, from giving lectures and talks to local entrepreneurs and students, to acting as a judge in venture competitions at local universities.
Founders Table:
Hotailors aggregates hotel and travel offers for business travelers. Our AI-powered tools combine quick and efficient booking, with 24/7 support from travel experts, and provide care to employees when travel plans change suddenly. With Hotailors' tools companies save up to 90% of the time usually spent, and up to 30% of the costs, of each trip.