Description
In the overcrowded world of cool, innovative solutions presented by fast-moving startups, how do you establish and articulate your company's unique value proposition to stand out from the rest? More than a business statement, a value proposition creates interest and oftentimes, is the real reason why investors find you desirable.
In the long run, proving your startup has a unique and relevant offering helps in establishing a sustainable business model, paving the way to a healthy valuation.
Find out more on the 11th of March with Dave Trebas, the founder of a consulting company, Previsionary, who will share real-world case studies of what works and what doesn't based on his experience in the tech field. He will also discuss the three laws of new technology, "Innovator's Dilemma", FOMO and exit strategies—all that will help you understand create a more compelling value proposition for your company.
Purchase 1 ticket (RM 5) and bring a 2nd person with you for Free!
Key Takeaways:
"Innovator's Dilemma' and the Three New Laws of Technology
FOMO: The Psychology Tricks That Give You The Upper Hand When Dealing With Investors

The Importance of Branding To An Acquisition

How to value a company that hasn't made any sales yet
Agenda:
6.30pm Registration
7.00pm aCAT Penang Introduction
7.10pm Sharing by Dave
8.20pm Q&A
8.30pm End
Note: You may take notes during his presentation but no video or audio recordings are allowed.
Speaker Profile:
Silicon Valley consultant Dave Trebas has over 35 years experience in the tech industry. From working with fortune 500 companies like Autodesk, Apple, Samsung, Microsoft, IBM and Amazon to providing "Mentor Capital" to smaller startups, Dave brings a unique focus and vision to everything he does. He has been involved in numerous venture capital funded companies and through Previsionary, the consulting company he founded over twenty years ago, he has worked on bringing innovative technical solutions to market. His visions have empowered automated housing, advanced AI, big data and small apps. He has worked as a technology creator with several patents to his name, sat on the boards of tech companies and also worked in sales and marketing helping bridge the communication gap between technology innovators and visionary promoters.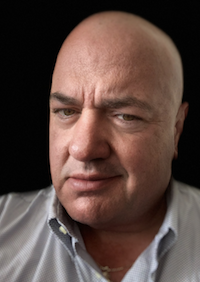 Useful Tips:
If you don't have a PayPal, you may bank-in/ online transfer to the following bank account,

Name: Ayuh Bina Sdn Bhd
Bank: CIMB Bank
Bank Acc. Number: 8008424467

Once you are done, kindly email your proof of transaction to natasha@acatpenang.com and mention which event it is for. A 24 hours is required to process this transaction, please register early.
An acknowledgement e-mail will be sent to you once your ticket is processed accordingly. Thank you.
This event is made possible by aCAT Penang.