Description
Join us for a candid conversation with top LGBTQ VCs in the valley. A great event for those that want to understand how to approach VC and learn what are the key element that a VC looks in a startup.

As always we will provide networking opportunities at the beginning and end of the panel.
Moderator

Mike Sullivan is a partner and head of the Corporate Group in the San Francisco office. His practice focuses on representing emerging companies, entrepreneurs and angels/venture capital funds. Mike has led hundreds of financing and M&A transactions for emerging companies in a wide variety of industries, particularly in the software, satellite/space, mobile, digital media, cleantech and food/wine/spirits sectors.
Panel of VCs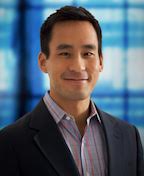 Patrick Chung is founding partner of Xfund, the early-stage venture capital firm spun out of NEA, Accel, and Breyer Capital. Prior to Xfund, Patrick was a partner at NEA and led the firm's consumer and seed investment practices. He is a director of 23andMe, Philo, and Ravel Law, and is actively involved with CrowdMed, Curalate, Guideline, Halo Neuro, IFTTT, Landit, Rock Health, ThirdLove, Upworthy, and Zumper. Past investments include Pulse (acquired by LinkedIn), Loopt (acquired by Green Dot), GoodGuide (acquired by Underwriters Laboratories), Xfire (acquired by Viacom), and Xoom (NASDAQ: XOOM). Prior to joining NEA, Patrick helped to grow ZEFER, an Internet services firm (acquired by NEC) to more than $100 million in annual revenues and more than 700 people across six global offices. Prior to ZEFER, Patrick was with McKinsey & Company, where he specialized in hardware, software, and services companies. Patrick received a joint JD-MBA degree from Harvard Business School and Harvard Law School, where he served as an Editor of the Harvard Law Review. Patrick was a Commonwealth Scholar at Oxford University, where he earned a Master of Science degree. Patrick earned his A.B. degree at Harvard College in Environmental Science. He is a member of the New York and Massachusetts bars, an elected director of the Harvard Alumni Association, and a member of the Committee to Visit Harvard College.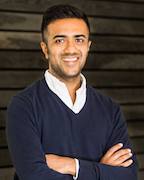 Chirag Chotalia joined DFJ in 2016, coming from Pritzker Group Venture Capital in Los Angeles. While at Pritzker, he was instrumental in building the firm's west coast consumer and digital media practice. He sourced and led the firm's investments in Casper, The Honest Company, HelloGiggles (Time, Inc.), Hollar, PureWow, Raden, and Retention Science; and supported Pritzker's investment in Dollar Shave Club (Unilever).
Chirag also worked at CVC Capital Partners, Europe's largest private equity firm, and at Charlesbank Capital Partners. Chirag started his career as a management consultant at McKinsey & Company.
Chirag holds a BA in economics and diaspora studies from Swarthmore College, and an MBA from the Wharton School at the University of Pennsylvania, with a concentration in entrepreneurial management.
Chirag was named one of LA's top 10 innovators to watch by the Los Angeles Times. He is also a member of Swarthmore College's alumni council.

Tiffany Aike Ho is an investment associate at Sherpa Capital. Before joining Sherpa, Tiffany spent most of her career at J.P. Morgan, where she played various intra-preneurial roles across the bank. In 2014, she helped launch the Investment Bank's 150-person cross-asset electronic trading desk, named Execution Services. As Chief of Staff to the CEO of Chase Digital within the Consumer Bank, she led initial development for major strategic projects such as Chase Pay and web-and-mobile bank account opening.
She also previously served as an Entrepreneur-in-Residence at a private fund/incubator. From her experiences, Tiffany developed expertise in early-stage scaling, where she took an idea to market-launch and managed all aspects from product development, strategy, and everything in between.
Tiffany is a graduate of Yale University, where she was an active entrepreneur. During her time at Yale, Tiffany co-founded a variety of companies - ranging from an education nonprofit to materials science R&D firm to a restaurant - of which 2 are still operational today.
Tiffany and her partner live in San Francisco.

Wesley Chan is a Managing Director at Felicis Ventures. He has led investment rounds and holds board or observer seats in Canva, CultureAmp and Dialpad. Previously, Wesley was a General Partner at Google Ventures, where he led investment rounds and held board or observer seats in Angelist, Crittericism, iPerian (exited to Bristol Myers-Squibb), Cool Planet Energy Systems, and Switch Communications. Wesley also led investments in Optimizely, Vungle, DataPad (exited to Cloudera), Freshplum (exited to TellApart), Namo Media (exited to Twitter), and Parse (exited to Facebook).
As an early employee at Google, he founded and launched Google Analytics and Google Voice, which reach tens of millions of users worldwide. Wesley is a recipient of Google's Founders Award–the company's most prestigious recognition–for leading the development of Google's early client efforts, which led to the development of Google Chrome. Wesley is an inventor with 16 US Patents, many from his work on building Google's early advertising products.
Additionally, Wesley has held technical positions both at HP Labs and Microsoft. He holds both Master's and Bachelor's degrees in Computer Science and Electrical Engineering from MIT where he completed his graduate research at the Media Laboratory.
He was selected as a "Top 35 Under 35" innovator by Technology Review magazine in 2010. He has been featured in the New York Times, the Wall Street Journal, Fortune, and his story as an early product innovator at Google is covered by Steven Levy's Google Book, "In The Plex."
Kyle Lui is an entrepreneur and product guy. As a Principal at DCM Ventures, Kyle helps entrepreneurs scale their companies and focuses on marketplaces, enterprise SaaS, and virtual & augmented reality. Kyle's investments include AnyPerk, Eaze, Shift, Tapingo, and Wrike. Kyle also serves as a board member for BitTorrent and SavingStar, and is actively involved with Matterport, SigFig, Arrayent and RockYou.
Prior to DCM Ventures, Kyle was the co-founder and CEO of ChoicePass, where he led product management, user acquisition, partnerships, sales and operations. ChoicePass was an enterprise perks and rewards SaaS company backed by prominent angel investors, and acquired by Salesforce.com and Rypple. At Salesforce, Kyle served as Director of Product Management on the founding product team for Work.com, growing the business to over 1,000 enterprise customers.
Kyle is an adventurer who loves traveling, snowboarding, and being out on the water. Kyle has worked and conducted business globally, as a private equity and hedge fund investor with Pantheon and Clearwater Capital. Kyle is a proud alum of UC Berkeley, where he was the youngest member of his graduating class. As a Cal football fan, he believes in patience and perseverance. Kyle has an M.B.A. from Harvard Business School where he once took an around-the-world trip that included the US, Asia, Europe, the Middle East, and Africa.