Description
Join us for an evening of discussing all things advisors. What's the role of a startup advisor? Do you need one? Need more than one? How do you assess which advisor(s) fit? How are advisors compensated? What are the various advisor arrangements? Is a mentor an advisor? What are examples of a successful/unsuccessful advisor agreements? What's the difference between The Board of Advisors and The Board of Directors?

Advisors can play a large role in a startup's success. Join us at HansonBridgett to learn and ask questions to decide what you and your startup needs.
Agenda:
5:30-6:30: Networking & Socializing
6:30-7:30: Panel
7:30-8:30: Networking & Socializing


MC
: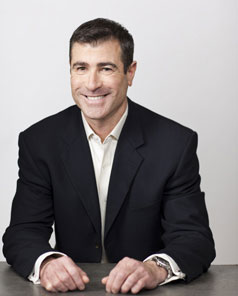 Jonathan Storper leads the corporate department at Hanson Bridgett. He previously founded and led Hanson Bridgett's sustainable law practice which focuses on developing a more sustainable economy by assisting mission driven companies and high impact investors in a variety of industries. He represents entities and their investors in connection with business and intellectual property transactions, including formation, finance, contracts, licenses, joint venture and development, mergers and acquisitions, licensing, e-commerce, technology-related matters and general corporate law. Jonathan also represents many non-profit charities, foundations, and business associations.
Panelists
:
Sam Jeffery is a member of KPMG's Deal Advisory Practice, advising clients on technical accounting and financial reporting related to mergers, acquisitions, divestitures, spin-offs and initial public offerings, principally with public companies registered with the U.S. Securities and Exchange Commission. In addition to his experience in the Silicon Valley, Sam has also advised on numerous cross-border engagements in the Caribbean, Europe and Asia.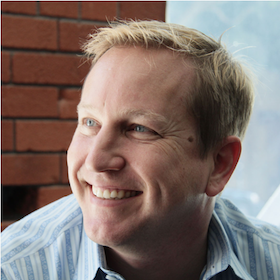 Steven Roussey
Accomplished technologist, entrepreneur, investor, and advisor to startups in San Francisco and Los Angeles. Currently lead Architect at Weebly, previously GM of Weebly's platform strategy, and before that head of ecommerce. Two previous startups were acquired. Mentor at Boost.VC since its inception. Advisor to various startups.
Carla McKay
After more than 20 years in business development and sales, and eight years of toiling on the weekends for a winery in Sonoma, Carla took her experience to the wine industry. In 2012, she created Crushed, an app that powers social sharing of wine. Crushed became the major content and lifestyle platform for the wine industry and was acquired by a wine company in early 2016. Currently Carla is developing and launching, To Go Bike, a new line of bike accessories to power commuters and bike share riders in a safer, sleeker and smarter way.
Carla is a graduate of the Culinary Institute of America, Greystone School of Wine and a Certified Sommelier. She splits her time between San Francisco and New York City. As an avid triathlete and cyclist, you might catch sight of Carla toting wine on her bike to clients and friends throughout the Bay Area.