Description
Join StartOut San Francisco for Demo Day 2018! We've assembled a top roster of LGBTQ-led startups, who will pitch Bay Area VCs and Angel investors. More info about our startups soon!
Schedule:
6:30 pm - 7:00 pm — Registration, drinks, hors d'oeuvres, and networking
7:00 pm - 8:15 pm — Startup pitches and product demos
8:15 pm - 9:00 pm — Drinks & networking
Judges Panel: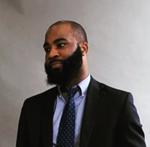 Rasheed Mitchell - Investment Associate, ICA Fund Good Jobs
Rasheed Mitchell joined ICA Fund Good Jobs as an Investment Associate in June 2017 holding the responsibility of supporting management and growth of the Fund's investment portfolio. He has held various positions in corporate and non-profit environments, most recently working for a diversified global asset management firm (in their Boston and Chicago offices) in their Institutional Distributions group and with Global Research to help build out the firm's responsible investment capabilities. Rasheed finds the role that business play in our society to be important and is passionate about solutions that encourage equitable uses of resources to ensure that businesses better serve the communities in which they operate. Rasheed holds a B.A. from Connecticut College, with a double major in Political Science and Government, and American Studies with a concentration in Comparative Race and Ethnicity.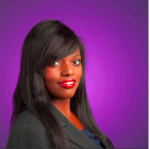 Katheline Coleman - Investor, Pipeline Angels
Katheline Jean-Pierre Coleman has been at Google for over 6 years where she is a Group Manager in the Marketing Solutions part of Google. Prior to that, she worked at Flickr as a Sr. Product Manager, at Yahoo in community platforms, at Deloitte in digital marketing consulting and in the music industry. Katheline Coleman is also an Angel Investor at Pipeline Angels. Katheline completed a Masters Degree in e-Commerce at Hautes Etudes Commerciales (HEC) and studied Political Science and Feminist studies at University of Montreal, Concordia University and McGill. In her spare time, she likes to write music, read books about the future of technology, do Bikram yoga and eat her husband's delightful meals.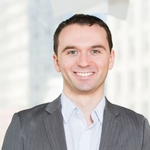 Alex Fayette - Venture Capital Investment Associate, Sherpa Capital
Alex Fayette is an Investment Associate at Sherpa Capital which invests in seed through pre-IPO companies, and focus on leading Series A and Series B rounds. While Sherpa has no specific sector focus, Alex spends much of his time on exciting new consumer companies, and leads the firm's investing in hard-tech/frontier-tech areas. Prior to joining Sherpa, Alex was an Investment Banking Analyst at J.P. Morgan for three years where his experience spanned both the firm's Technology, Media & Telecom team in San Francisco and its Insurance Investment Banking team in New York. Alex received his B.A. from Yale University in Economics and is a former Yale Whiffenpoof.
Reasons to join us on April 24th:
1. Support LGBTQ Entrepreneurs - Celebrate the remarkable accomplishments of fellow StartOut community members.
2. Improve your pitch - See great examples of pitches and hear insightful investor feedback.
3. Network, network, network - The room will be full of entrepreneurs, investors, and the community that supports them. Bring your business cards, prep your elevator pitch, and get ready to make connections.
---
By taking part in this event you grant StartOut and its affiliated StartOut Chapters full rights to use the images resulting from the photography/video filming, and any reproductions or adaptations of the images for fundraising, publicity or other purposes to help achieve the group's aims. This might include (but is not limited to), the right to use them in their printed and online publicity, social media, press releases and funding applications.