StartOut NYC Presents: Investing in LGBT Companies: Maximizing Financial and Social Returns

Tuesday, March 29, 2011 from 6:00 PM to 8:00 PM (EDT)
Event Details
Tuesday, March 29, 2011
6:00 – 8:00pm
Location: JPMorgan Chase – 277 Park Ave, 17th Fl
New York City
Impact Investing is an asset class on the rise globally and commercially. Global investors is increasingly seeking opportunities to place their capital in businesses and funds "that can harness the positive power of enterprise,"generating both positive financial returns and social benefits for the community. The impact investing industry has the potential to steer significant sums of money into both traditionally sound LGBT related investments and enterprises as well as into market-based solutions addressing many of the pressing social challenges facing the LGBT community.
Join StartOut NYC for a unique opportunity to explore the growing field of LGBT impact investing with pioneers in the field from California, Hong Kong, London and New York, including the world's first corporate advisory and investment management firm focused on the LGBT consumer sector, the first philanthropic investment fund dedicated to supporting LGBT social enterprises, and the leader in LGBT consumer marketing and online media.
Program
 6:00 - 6:30 pm: Networking Reception
 6:30 - 7:30 pm: Panel Discussion & QA
 7:30 - 8:00 pm: Networking Reception  
Panel
Moderator:  Darren Spedale, Co-Founder, StartOut. Mr. Spedale was the Co-Founder of A-List Global Media LLC, a media and entertainment company that produces consumer products. A-List's first product, PopCardz, has been sold in over 5,000 stores globally including Wal-Mart, Target, K-Mart and dozens of other chains. Before business school, he spent two years with a start-up venture that raised funds for non-profits through online activities and unique content. He has served as an advisor to several start-ups. Mr. Spedale was previously an investment banker at Lehman Brothers covering technology companies, and a co-founder of Lehman's Venture Capital Coverage initiative. Darren also wrote a book on same-sex marriage called "Gay Marriage: For Better or For Worse?" (Oxford University Press, 2006) while on a Fulbright Fellowship in Europe. He holds an MBA from Stanford Graduate School of Business, a JD from Stanford Law School, and his BA from Duke University.
Panelists:

- Lee Davis, founder Galeforce Capital, and founder/CEO of NESsT
Lee is the author of "End of the Rainbow: increasing the sustainability of LGBT organizations through social enterprise," documenting the growth of the global LGBT social enterprise movement, and founder of Galeforce Capital (www.galeforcecapital.com), a philanthropic investment fund dedicated to supporting the development of LGBT social enterprises around the world. In 2011, Galeforce Capital is launching the first global LGBT social enterprise competition to recognize excellence and innovation in the field, and providing capital and business development support to plan for, start up or expand social enterprises. Lee is also co-Founder & CEO of NESsT, an international philanthropic investment organization, with a team of 50 across 10 countries in Eastern Europe and Latin America,that has supported over 2,600 social enterprises in emerging markets since its founding in 1997. NESsT was a winner of the prestigious Skoll Award for Social Entrepreneurship in 2004.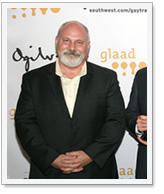 - Scott Seitz is the CEO and founder of SPI Marketing (www.spimarketing.com), and CEO and co-founder of dotGAY LLC (www.dotgay.com), and is widely recognized and cited as one of the most influential persons in gay marketing. dotGAY is the originator of a landmark proposal to create a .gay domain space on the Internet and is committed to realizing tangible financial and strategic benefits for the LGBT community by creating  .gay domains which will be the intuitive link and umbrella identity for the LGBT community. Scott has been involved in gay and lesbian marketing for nearly 20 years. SPI is a full-service marketing, events, PR, media and sales organization providing strategies and tools to reach LGBT consumers. SPI was one of the first marketing agencies to enter the LGBT community in 1996 and the only LGBT agency with field teams in 12 cities able to communicate directly to over half a million consumers. SPI has planned the strategic entry or supported existing programs targeting gay and lesbian consumers for clients like ABSOLUT Vodka, Diet Pepsi, American Airlines, LOGO, Aquafina, and IBM.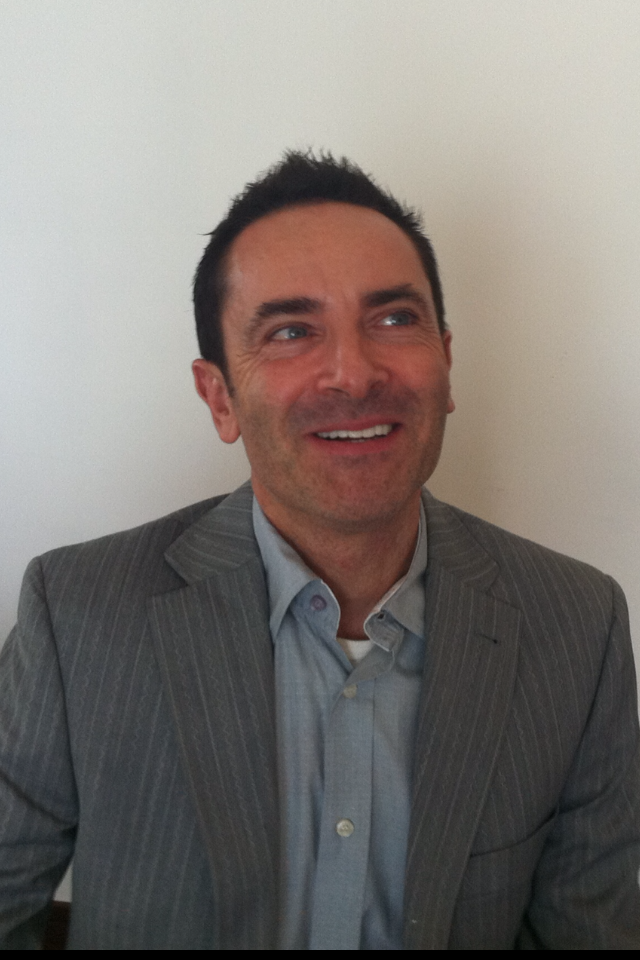 - Paul Thompson is a co-founder of LGBT Capital (www.LGBT-Capital.com), a specialist Corporate Advisory and Investment Management Unit of Galileo Capital Management focused on the LGBT consumer market with operations in the UK and Greater China. LGBT Capital provides corporate advisory and business development services, as well as investment management for the Funds it is launching. First among LGBT Capital's socially screened offerings is a private equity investment fund focused on social networking investment opportunities within the LGBT sector. LGBT Capital's principals Anders Jacobsen and Paul Thompson have over 40 years combined experience in the investment management sector with distinguished track records in global investment managers including Goldman Sachs, Prudential Financial, Inc., Fidelity, Bankers Trust and Chase Manhattan Bank as well as a unique knowledge of the LGBT sector.
Have questions about StartOut NYC Presents: Investing in LGBT Companies: Maximizing Financial and Social Returns ?
Contact StartOut
When & Where
277 Park Ave
17th Floor
New York


Tuesday, March 29, 2011 from 6:00 PM to 8:00 PM (EDT)
Add to my calendar
Organizer
StartOut
StartOut is a national 501(c)(3) nonprofit organization dedicated to fostering and developing entrepreneurship in the LGBT community. With over 60 annual events and a network of 15,000  strong nationwide, StartOut connects the entrepreneurial ecosystem, educates entrepreneurs on issues surrounding the business lifecycle and inspires the LGBT community by profiling out and successful founders. StartOut currently has chapters in San Francisco, New York, Austin, Boston, Chicago, and Los Angeles, with many more in development.
Visit www.startout.org and follow @StartOut to learn more.
StartOut NYC Presents: Investing in LGBT Companies: Maximizing Financial and Social Returns