Description
StartOut New York is delighted to present Revolutionizing LGBTQ+Equality with Blockchain, generously sponsored by Hornet. The discussion will center around how LGBTQ Token and Blockchain can help all members of the LGBTQ Community achieve equal rights and acceptance by tokenizing the $4.6T Pink Global Economy.
Hornet co-founder and CEO, Christof Wittig will discuss how the newly formed LGBT Foundation, a not-for-profit that is supported by Hornet and other digital apps, aims to harness the power and potential of blockchain technology– alongside other technological innovations – for the global good of the lesbian, gay, bisexual, and transgender community. Panelists include Maria Sjödin of OutRight Action International and Fabrice Houdart, Office of the High Commission for Human Rights, United Nations.
Schedule:
6:00 pm - 7:00 pm - Social Networking Reception
7:00 pm - 8:00 pm- Panel Discussion and Audience Q&A
8:30 pm - 9:00 pm- Socializing and Networking
Panelists: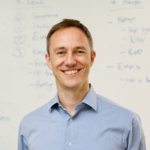 Christof Wittig, chairman of LGBT Foundation and founder and CEO of Hornet
Christof co-founded Hornet in 2011 when he felt there was a need to give the gay community a better app. Christof is a serial software entrepreneur and investor, a poor triathlete, and happily married for 20 years to his husband Juan. Born in Germany, he now lives in San Francisco and frequently travels around the globe.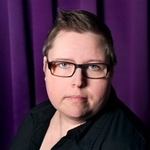 Maria Sjödin, Deputy Executive Director, OutRight Action Intl
Maria Sjödin is Deputy Executive Director of OutRight Action International (formerly known as the International Gay and Lesbian Human Rights Commission), which she joined in 2014. Between 2005-2014 she was the Executive Director of RFSL, Sweden's largest LGBT organization founded in 1950. Maria led the expansion of RFSL's international work from a single advocacy project to a number of projects with partner organizations in several countries and human rights and leadership training of hundreds of international LGBT activists.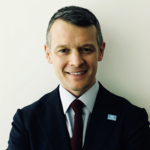 Fabrice Houdart, OHRC at the UN
Human Rights Officer at OHCHR New York working on issues of sexual orientation and gender identity. Previously, Senior Country Officer for the Maghreb (Algeria, Morocco, Tunisia, Malta, Libya) and Task Manager for a Nordic Trust Fund grant, "Sexual Orientation, Gender Identity, and Development" at the World Bank. Former President of World Bank GLOBE, the Bank's LGBT employee resource group. During his career at the World Bank, he worked in Africa, the Middle East, and Central Asia, first as a human development consultant and later in country management units. I am also on the Board of two US LGBTI organizations: Alturi - a direct funding NGO - and the Rainbow Theater Project.
---
By taking part in this event you grant StartOut and its affiliated StartOut Chapters full rights to use the images resulting from the photography/video filming, and any reproductions or adaptations of the images for fundraising, publicity or other purposes to help achieve the group's aims. This might include (but is not limited to), the right to use them in their printed and online publicity, social media, press releases and funding applications.