Description
For most entrepreneurs, scaling a successful startup requires a whole new set of skills. More employees may mean a dramatic shift in company culture, policy, and management. For diverse founders, these challenges can not only be unique but open the door to many exciting new opportunities to develop game changing businesses.

Join StartOut Experts as we explore how to build exciting companies that expand, transform, and sustain as you grow. It's never too early for an entrepreneur to begin thinking through the core issues that will shape your company and determine success at the next stage.
Date: February 13, 2018
Time: 6:45- 9:15 pm
Schedule
Duration: 6:45 - 9:30 pm

6:45 pm - 7:30 pm - Networking Reception

7:30 pm - 8:30 pm- Panel Discussion and Audience Q&A

8:30 pm - 9:15 pm- Socializing and Networking
Moderator: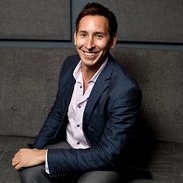 Bryan Janeczko, co-founder of StartOut and serial entrepreneur
StartOut cofounder and serial entrepreneur in the consumer wellness and tech sectors. As a pioneer in digital nutrition and meal delivery, he built and sold his first company, NuKitchen to Nutrisystem and has since brought to market multiple consumer facing brands, including Chut-up.com, Savor Health, and Sweet Defeat. As an advisor and or board member at Sparks & Honey, Food-x, and the Founder Institute, he has advised and mentored founders with the launch of multiple emerging and next generation food and tech companies in New York City.
Panelists: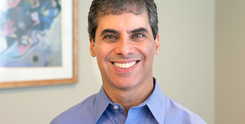 Allan H. Cohen, Managing Partner, Nixon Peabody
Allan Cohen is the Office Managing Partner in Long Island. He represents a variety of companies, ranging from large public entities engaging in mergers and acquisitions, to mid-sized closely held and family-owned business, to technology-based startups organizing new business ventures and raising capital.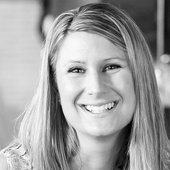 Brita Rosenheim, Partner, Better Food Ventures
Brita Rosenheim is a Partner at Better Food Ventures, an early stage investment firm focused on the foodtech and agtech sectors, as well as a Partner at the Mixing Bowl, providing corporate advisory to food, ag and tech incumbents. Brita brings 15 years of investment, M&A, and strategy experience within the food and food tech verticals. She is recognized as an expert on the food tech ecosystem and works across the board with start-ups, entrepreneurs, and institutions. Previously, Brita was an investment banker focused on the consumer and media industries at ThinkEquity Partners, SG Cowen & Co. and Robertson Stephens in San Francisco.

Stella Hickman from ADP
Stella Hickman is the Client Relationship Executive for the Northeast Region at ADP Resource. She is responsible for the business function of the Region and manages a team of Human Resources Business Partners supporting clients in the New York area. Stella has over 10 years' experience leading Human Resources initiatives and working with various start-ups, financial organizations and professional services. She is a certified Human Resources professional with a specialization in healthcare reform. Stella's expertise includes leadership development, employee relations, training and development, regulatory compliance, and process improvement. She is a highly energetic leader who is driven to help others find their passion in their craft.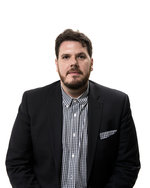 Tom Bollich, CTO, MadHive
From cannabis to cryptocurrency, Tom Bollich's career as a CTO has been far from ordinary. Tom is a founding member of Zynga, most recognized for its games FarmVille, Words with Friends, and Mafia Wars. After Zynga, he founded and went public with an innovative technology company for the cannabis industry. Today, Tom is CTO of MadHive, a data management company powered by blockchain technology. He is also leading several innovative Initial Coin Offerings (ICOs) within the Blockchain space. Tom is an industry leader in disruptive technology and, throughout his career, has advised various Fortune 500 companies on disruptive trends now viewed as commonplace: gamification, online casinos, real time labor, and cryptocurrency.