Description
Join StartOut Los Angeles and our community of LGBTQ entrepreneurs for Demo Day 2018, generously sponsored by Silicon Valley Bank and UCLA Out @ Anderson.
This year's Demo Day is an opportunity for the most innovative LGBTQ startups from the StartOut community to demonstrate their products, discuss their go-to-market strategy and pitch for future fundraising rounds in front of a panel of angel investors, venture capitalists and brands.
Join us for an evening of discussion among some of the brightest entrepreneurs and investors in our community. There will be ample time for you to make new connections, share ideas with other like-minded individuals and build your network.
Meet your panel: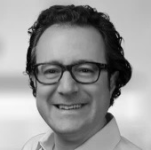 Adam Plotkin, Partner at ff Venture Capital
Adam Plotkin is a partner at ff Venture Capital in New York. In this capacity, he provides targeted strategic counsel to a range of ffVC investments, with a focus on technological innovation in logistics and manufacturing, insurance, e-commerce, financial services, and media. Adam has experience serving on the boards of CardFlight, Drop Loyalty, Four Mine and Sure, to name a few. Adam holds a Master of Business Administration degree from the Harvard Business School, as well as a Bachelor of Arts, Bachelor of Applied Sciences, and Bachelor of Science in Economics degrees from the University of Pennsylvania.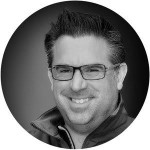 Clifford Boro, General Partner of Simplexity Venture Studio Fund
Clifford Boro is a General Partner at Simplexity Ventures, a venture studio and fund where they make fractional co-founding investments in early-stage software companies. Prior to Simplexity, Cliff was the Managing Partner and Co-Founder of the Team Group, Co-Founder and CEO of Zui.com (sold to Saban Capital), Co-Founder of CVT Ventures, Chairman and CEO of Infogate (sold to AOL Time Warner). Cliff currently serves as the Chairman of 1AppWorks. Cliff is a very-experienced venture-backed CEO, Founder, investor, and entrepreneurial catalyst. He has helped over a dozen companies from founding to exit, including serving as the Founding Chairman of Say Media and mSnap.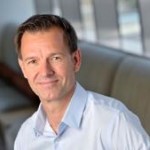 Peter Csathy, Founder & Chairman, CREATV Media
Peter Csathy is Founder & Chairman of CREATV Media, a leading media and technology business development, advisory and investment firm. Peter is a noted international expert, thought leader and "go to" resource on media, entertainment, and technology issues and is regularly quoted in The Wall Street Journal, Los Angeles Times, The New York Times, TechCrunch, Variety, The Hollywood Reporter, CNBC, Bloomberg, Billboard, Digiday, among others. Peter also a founding partner of SAM CREATV Ventures, a seed/early stage venture fund focused on innovative media and tech companies. He recently published his second highly-acclaimed book, "Media 2.0 (18): An Insider's Guide to Today's Digital Media World & Where It's Going".


Meet the Companies: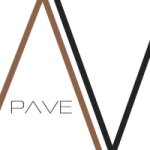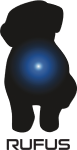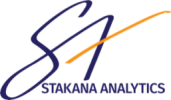 Parking information:
Location: UCLA, 110 Westwood Plaza, Los Angeles, CA.
The room is C-301, which is in Entrepreneurs Hall on the Anderson campus. Use the address "110 Westwood Plaza, Los Angeles, CA 90095" for driving instructions and to find Entrepreneurs Hall. You can put "UCLA Anderson School of Management" or "Entrepreneurs Hall" into maps for walking directions.
Parking: Parking Lot 4 (P4 on the attached map). Visitor parking is towards the left once you drive in. There are pay stations at each exit.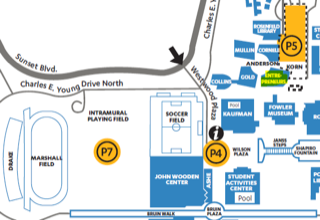 See you soon!
_____________________________________________________
By taking part in this event you grant StartOut and its affiliated StartOut Chapters full rights to use the images resulting from the photography/video filming, and any reproductions or adaptations of the images for fundraising, publicity or other purposes to help achieve the group's aims. This might include (but is not limited to), the right to use them in their printed and online publicity, social media, press releases and funding applications.