Description
StartOut, in conjunction with the Lesbian and Gay Real Estate Group is co-hosting an event focusing on entrepreneurship in commercial real estate.
We are thrilled to host an evening discussing the disruption occurring in the real estate industry with the disruptors themselves.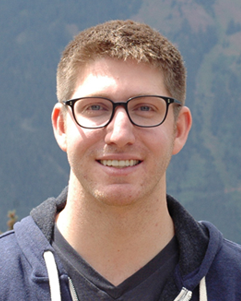 Alex Capecelatro - CEO, Josh.ai
Alex Capecelatro is the founder and CEO of Josh.ai, a voice controlled home automation system focused on artificial intelligence for high-end homes. Josh.ai utilizes a proprietary natural language understanding (NLU) engine with state of the art home control integrations for a powerful smart home experience. Alex started his career as a research scientist for NASA, the Naval Research Lab, and later Sandia National Laboratory. He then ventured into consumer technology first with electric car manufacturer Fisker Automotive, then through founding two social software products "At The Pool" and "Yeti" with members in more than 120 countries. Alex focuses on the intersection of cutting edge software and hardware to offer transformational experiences.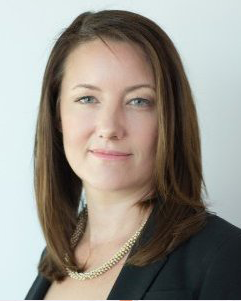 Elizabeth Braman - Senior Managing Director, RealtyMogul

Elizabeth is the Senior Managing Director at Realty Mogul responsible for raising capital from institutional investors, family offices and registered advisors for Realty Mogul's suite of real estate opportunities. Elizabeth is a JD, MBA, CCIM, holds a Series 7 and 63, and is an award-winning finance executive, with 15 years of experience in commercial real estate lending, business development and sales. Prior to joining Realty Mogul, Elizabeth was the Chief Production Officer at ReadyCap Commercial, one of the only non-bank, direct small-balance commercial real estate lenders providing bridge, conventional and SBA financing nationwide. During her tenure at ReadyCap she built a sales team of over a dozen commercial real estate professionals originating loans across the country as well as developed, launched and marketed a unique brand in the commercial lending world.
Prior to ReadyCap, Elizabeth was Senior Vice President of Skyline Financial's Commercial Real Estate Lending Division, managing all aspects of the commercial staff, operations and production. A mortgage bank, Skyline funded nearly $2 billion dollars in annual residential loan production in 2012 and was named one of the top 100 Mortgage Companies in America (#48) by Mortgage Executive Magazine. Initially an investor in the company, Elizabeth created the Commercial Real Estate Lending Division to offer commercial loans to the clients of over 130 loan officers across four states.
Previously, Elizabeth owned, operated and launched several successful companies in the real estate and technology sectors. As Senior Vice President of Watermark Financial, a commercial real estate finance company, Elizabeth and her team were engaged to run the Commercial Lending Division of Peak Finance in Beverly Hills. She continues to serve as a board member and major shareholder of Learning Objects, a Washington, DC technology firm she co-founded in 2003.
Elizabeth served as the 2012 President of the Greater Los Angeles Chapter of CCIM and was honored with CREW-LA's prestigious Rising Star Award 2011. She has taught courses in Real Estate at the University of California Los Angeles extension program, and currently sits on the board of Barlow Hospital, located in downtown Los Angeles. She started her career as an attorney in Washington, DC, at Blumenfeld & Cohen and later at Wilkinson Barker Knauer, LLP where she represented several Fortune 500 companies. Elizabeth received her B.A. from The American University and her J.D. and M.B.A. from The George Washington University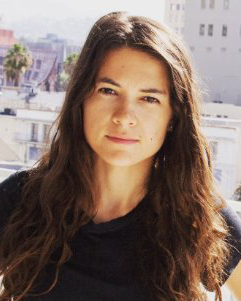 Elvina Beck - Founder, Podshare
Bio/photo forthcoming!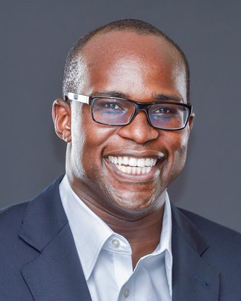 Perrin Quarshie - Founder, Dwell
Perrin Quarshie is a resident of San Francisco, CA and is Founder & CEO of DwellCity, an online platform that allows users to invest in real estate and receive guaranteed returns. Perrin completed his BS in Civil Engineering at Georgia Institute of Technology, during which time he worked in various real estate development, finance and consulting roles. Upon graduation, Perrin joined the boutique consulting firm NAC International and focused on several engineering, construction and technology projects within the nuclear energy sector. Perrin began his MBA at MIT in 2014, while simultaneously beginning work on DwellCity. After working as an Associate at Barclays Real Estate Investment Bank in New York, Perrin officially launched DwellCity, and through a successful pilot, secured half a million dollars in recurring revenue, and an order backlog of over $1.8M. In his free time, Perrin enjoys CrossFit, Intramural Sports and Art History.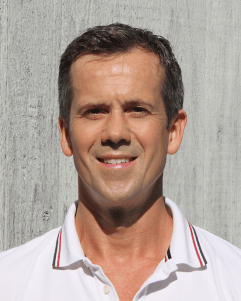 Moderated by Chris Fraley - President of evolve
Chris Fraley recently started evolve, a real estate investment company focused on capturing the premium associated with the evolution of mixed-use environments. Prior to starting evolve, Mr. Fraley was a Partner and national Head of Research for Rockwood Capital, where he worked for over 13 years. From 1999 through 2011, he was responsible for acquisitions and asset management on the East Coast, including sourcing transactions and negotiating joint venture partnerships.
Chris graduated from New York University and received a MBA from Yale. He currently serves of the Board of Directors of the Westside Urban Forum and is Secretary of the Board of Directors for GLAAD. Chris is also one of the co-founders of the Lesbian and Gay Real Estate Group (LGREG) and lives in Los Angeles with his husband, Victor Self and their two daughters Coco and Kiki.
Hosted by Katten Muchin Rosenman LLP