StartOut Demo Day + Networking

Tuesday, October 23, 2012 from 6:00 PM to 9:30 PM (EDT)
Event Details
StartOut, NYTM and Silicon Valley Bank are pleased to invite you to StartOut Demo Day + Networking, where members of the StartOut community will pitch their ideas and demo their startups to the community and potential investors. In addition, there will be ample time for you to hear what other members are working on, share ideas, offer services, talk with other like-minded individuals, and build your network within the community. Please join us for a fun and interesting evening!
Event Schedule:
6:00 - 6:45 - Networking
6:45 - 8:00 - Program & Awards
8:00 - 9:30 - Networking & Cocktails
Hosted By: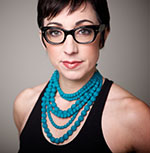 Jessica Lawrence, Managing Director - NY Tech Meetup
Panelists/Judges:
Patrick Grosso, Board of Directors - StartOut
Bryan Janeczko, Founder - WickedStart / Founders Institute
Natalia Oberti Noguera, Founder & CEO - Pipeline Fellowship
Liz Roberts, Angel Investor - Pipeline / 37 Angels
Adam Quinton, Angel Investor - Golden Seeds / Astia
David Baker, Angel Investor - Golden Seeds
Brian Cohen, Chairman - New York Angels
Blake Lyon, VC - Lerer Ventures
Caitlin Strandberg, VC - Flybridge Capital
Brad Svrluga, VC - High Peaks Venture Partners
Robin Gill - Silicon Valley Bank
 More to come...
 Current Demos:
#waywire (http://waywire.com) is focused on enabling the social discovery of video content. #waywire provides technical and curated best in class Gen-Y content, along with cost efficient original programming to provide voice and influence community behavior for creating / posting user generated content.
Artify (http://artify.it) makes high quality art accessible to everyone via an affordable subscription: enjoy original curated contemporary artwork at home or work, and rotate it anytime.
D'Marie (http://dmariearchive.com) is a fashion-centered social commerce website that enables consumers to shop the exact garments seen on celebrities and in advertisements, television shows, movies and more.
Reachably (http://dtime.com) is a new way to reach the right people in real time, getting you the feedback you want when you need it.
GetBooked / Hear It Local (http://hearitlocal.com) is the online booking platform for live, independent music. We make it easy to hire musicians for (and sell tickets to) any special occasion, including corporate events, weddings, fundraisers, and private concerts in your living room.
Routehappy (http://routehappy.com) is helping differentiate air travel and make flying fun again with its Flight Experience Search Engine. We rank flights worldwide by Happiness, a one-of-a-kind algorithm that includes flight amenities and user generated content insights in a single rating, helping flyers find the possible possible flights every time they fly and and giving airlines a reason to focus on the product and experience.
SideTour (http://sidetour.com) provides a community marketplace where people can discover, book, and host amazing experiences and activities. Whether it's getting a group together to dine at a chef's home, going backstage at a Broadway show, or watching the sunset from a private sailboat, SideTour's mission is to connect people with vibrant and creative hosts who want to share their talents and passion with others.
SocialPicks (http://socialpicks.com) is an investor community with a proprietary trust score that enables members to identify trustworthy sources and information: find the information you need to manage your own investments from sources you can trust.
Unigo (http://unigo.com) is an all-in-one resource helping students find, get in and pay for college.
Wantmegetme (https://wantmegetme.com) curates a collection of luxury, lifestyle and boutique hotels where members pay the best available rates and are always guaranteed free wi-fi, VIP list status and an upgrade upon availability in addition to choosing other value-added amenities to enhance their stay such as free parking, a late check out and champagne upon arrival.
Zokos (http://zokos.com) makes parties simple. Find inspiration from experts, collaborate with friends, and pool money together to do something amazing.
In association with:
A special thank you to our event sponsor:
When & Where

Tribeca Grand Hotel
2 6th Ave
New York, NY 10013


Tuesday, October 23, 2012 from 6:00 PM to 9:30 PM (EDT)
Add to my calendar
Organizer
StartOut is a national 501(c)(3) nonprofit organization dedicated to fostering and developing entrepreneurship in the LGBTQ community. StartOut currently hosts events in San Francisco, New York, Austin, Chicago, and Los Angeles.
StartOut also offers online programming to LGBTQ entrepreneurs across the country including mentorship, access to capital, expert office hours, online networking, and more.  Join today to grow your network – accelerate your business – and empower yourself & the LGBTQ Community. 
Visit www.startout.org and follow @StartOut to learn more.