Description
Join us for an evening of discussing all things founders. If you want to hear from those that have walked the path of being a founder and created a successful company, join us on December 7th at the Merchandise Mart for powerful insights.
Agenda:
5:30-6:30: Networking & Socializing
6:30-7:30: Panel
7:30-8:30: Networking & Socializing


Panel:

CEO & Founder of Galvanize Labs, Moira Hardek is challenging education paradigms by combining tech curriculum with gaming. Prior to founding Galvanize Labs, she created the Geek Squad Academy at Best Buy that taught technology skills to 15,000 under-represented youth. In 2017, Moira joined Chicago-based, non-profit organization, Code Now, as Director of Learning & Engagement.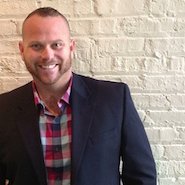 Drew Stern is Founder & Co-CEO of Esquify, a venture-backed legal technology company, and has held leadership positions at Salesforce, Buddy Media, Sprout Social and American Express. His passion for technology's impact on business has been a common thread throughout his career. As an LBGTQ founder, Drew is a strong advocate for workplace diversity, mentorship and entrepreneurship. Drew received his MBA from NYU Stern.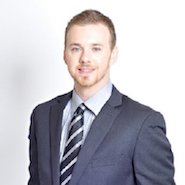 Ken Barton is the CEO & Founder of Minnotank. Ken attended university in the US and China and is fluent in Mandarin. He has worked for a number of startups across China, the USA and Europe, and is now looking for opportunities to connect startups to his investor network.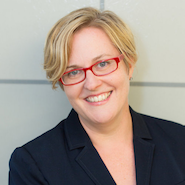 Bernadette Smith is the CEO & Founder of The Equality Institute, The Gay Wedding Institute, and 14 Stories. In 2004, Bernadette started 14 Stories, an award winning wedding planning firm with an LGBTQ specialty. Several years later, she took this passion for equality and started the Gay Wedding Institute to share her expertise with her peers in the global wedding and travel industry. Her business naturally evolved as she received questions on LGBTQ concerns for the front desk, concierge and other front line staff. Given the politically charged issues of today, Bernadette expanded her training offerings and now consults with retail, restaurant and other industries with front line employees. Bernadette and her colleagues have trained thousands of people from more than 20 countries on LGBTQ issues. Bernadette's expertise has been sought after by the Today Show, National Public Radio and the New York Times, among many others.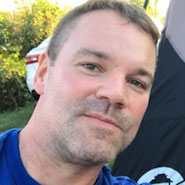 Donald Fraynd - Board Member Edlio, Successful exit as CEO & Co-Founder of Teacher Match
Moderator:

Zerina Spahic joined the IT world, and Bosch, four years ago after working in the legal industry. Since 2013, she has worked for various departments and projects; more recently she focuses on communications and supporting change management activities for the regional IT lead in the Americas. Additionally, Zerina is a strong proponent of community engagement and outreach, in particular in her country of origin, Bosnia and Herzegovina. With her work with the Mozaik Foundation in Sarajevo, she supports sustainable economic development by tapping into the entrepreneurial and innovative youth of the country. Zerina holds BAs in Political Science, International Studies, and German from Miami University, with time spent abroad in Brussels and Berlin. She completed her Graduate degree in International Law at the University of Leicester in England.