Description
REGISTER HERE FOR THE EVENT!
StartOut presents a virtual networking event modeled on the highly-successful Campfire used by Tech Ranch, the acclaimed startup accelerator in Austin, Texas.
"Campfire networking" is all about connecting you to the larger startup community. Meet with interesting, accomplished people from across the entrepreneur ecosystem so you can get the introductions, insights, and help you need to move your business forward, all while also helping others.
This unique community event comprises:
An inspirational talk on entrepreneurship by Kevin Koym, CEO and founder of the award-winning Tech Ranch accelerator located in Austin, Texas;

A teaming event that allows entrepreneurs to connect on a deeper level.
This special, virtual event is a co-production of StartOut Austin Chapter and Tech Ranch and will be webcast nationally.
Join us on Thursday, May 28 at 6:30 pm Central Standard Time (CST)
Agenda
6:30 pm: Welcome - Lindsay Powell
6:35pm: Intro to StartOut - Tony Uceda
6:45 pm: Motivational pep talk - Kevin Koym
7:15 pm: Networking activities - All overseen by Kevin Koym
8:15 pm: Feedback and Q&A - All
8:30 pm: Wrap up - Lindsay Powell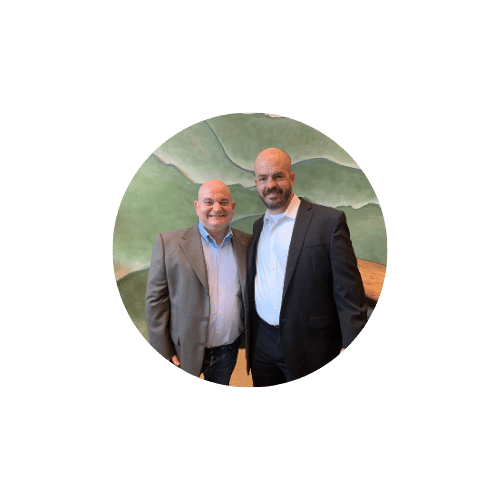 Lindsay Powell Bio (left)
Lindsay Powell is a programming board member of StartOut's Austin Chapter and the Chief Marketing Officer (CMO) of Tech Ranch. A graduate of the University of Aston in the UK, his professional career spans over three decades and two continents. At 3M Company he held a variety of positions of increasing responsibility and geographic scope in sales, product marketing, strategic planning, and marketing communications. After 3M, he worked at INCO US as program manager for the Tarmac TX accelerator program supporting early-stage social impact startups. He is also the marketing advisor to boards of Biokaab and Gunnisystems, Inc., a mentor to several technology startups, and an angel investing in compelling business ideas. Lindsay is a chartered marketer of the Chartered Institute of Marketing. Outside the business world, Lindsay is the author of several acclaimed non-fiction books and a contributor to history magazines and podcasts.
Kevin Koym Bio (right):

Kevin Koym is the founder and CEO of Tech Ranch. Kevin has a history of helping organizations adopt and develop new technology, with a focus on the practices that support organizational effectiveness during times of rapid growth and change. Kevin has led many multi-cultural teams in both hemispheres, filling the roles of Founder, CEO, CTO, and VP Professional Services in seven startups along the way.
In addition to Tech Ranch, he also leads programs in the Americas for developing entrepreneurs, including Bootstrap Austin (a group of over 450 Austin-based bootstrapping entrepreneurs), and through Prueba el Mundo, an entrepreneurship development program that he co-founded, with participants from Chile, Mexico, Costa Rica, Panama, and Colombia. These programs have led him to Santiago, Chile, and Guadalajara, Mexico where he led teams of hundreds of entrepreneurs to regional prosperity.
Kevin speaks weekly on a variety of topics including
- Supporting entrepreneurs to build pioneering businesses; how to prepare for the challenges of changing the world through innovation
- Supporting communities to build stronger entrepreneurial ecosystems through strengthening their community of practice.
Website: http://kevinkoym.com

LinkedIn: https://www.linkedin.com/in/kevinkoym/