#StartNorfolk 3

Friday, March 22, 2013 at 6:00 PM

-

Sunday, March 24, 2013 at 9:00 PM (EDT)
Event Details
Start Norfolk 3 is a weekend long event bringing together individuals of different mind and skill sets— entrepreneurs, engineers, developers, designers, and business professionals —with the goal of building a viable startup.
Start Norfolk will be held at the Innovation Research Park located on the campus of Old Dominion University on Friday March 22nd through Sunday, March 24th.
The first Start Norfolk was held in November, 2011 at Innovation Research Park on the ODU campus. The weekend long event kicked off with 37 business ideas pitched to the team of judges, eight of the 37 ideas were selected for further development. Teams were selected and work began on building the original concept into an viable business. TutoriALL, a tutorial creating app for mobile phones, was selected as the first Start Norfolk winner. TutoriALL received assistance with accounting and legal services, office space and capital to help launch their business.
Start Norfolk 2.0 showcased 73 pitches with over 300 in attendance. D8Night took first place, while Podium Pro and Our Care Direct rounded up the top 3. 
With over 500 people attending the first two Start Norfolk's, we are happy to bring you a bigger and better Start Norfolk this spring. Those who attended were highly enthusiastic about the outcome of the event, saying: "I felt like I was the the Woodstock of Technology, it was legendary,"  and Start Norfolk was a "Titanic event".
Aneesh Chopra, Former Chief Technology Officer of the United States of America, said, "Start Norfolk exceeded expectations in the quality - and number - of budding high growth entrepreneurs ready to take charge in accelerating our economic recovery."
President Obama recently recognized "that most new jobs are created in start-ups." Start Norfolk is helping to build a stronger entrepreneurial ecosystem in the Norfolk/Virginia Beach region.
Want to learn more, Visit: www.startnorfolk.com. 
Start Norfolk 3 Tickets are valued at $500!
Breakdown of what each category gets:
Concept/Idea pitch
-can select team members
-opportunity for prizes
-food/beer/coffee
-speakers
-opportunity to speak with mentors one on one or with team
-startup up party Saturday night
-t-shirt &lanyard
Developers/Designers/Brand/Business/Marketing
-can join a team
-opportunity for prizes
-food/beer/coffee
-speakers
-opportunity to speak with mentors one on one or with team
-startup up party Saturday night
-t-shirt &lanyard
Students
Same as Concept/Idea pitch, Developers/Designers/Brand/Business/Marketing, but at a student discounted rate
Observers
-speakers
-food/beer/coffee
-opportunity to speak with mentors one on one 
-startup up party Saturday night
-t-shirt &lanyard
-everything but pitching/joining a team, however, if you change your mind at the event you can switch and join/pitch
You do not have to attend every second of the weekend, we just ask that you sign up as an observer.
Speakers
PAUL SINGH Paul is a Partner at 500 Startups
 — a "super angel" fund headquartered in Mountain View, CA and founded in July 2010. To date, 500 has invested in 450+ companies in 25+ countries. He is currently serving as an Entrepreneur in Residence with the White House Office of Science and Technology Policy and DHS/USCIS. Prior to 500, Paul was the founder of a few of his own startups (two successful exits and a number of failures in between) and spent some time at PBworks, AOL and Symantec. He can be reached at 
twitter.com/paulsingh
KRISTIN FITCH As President and CEO of Ziggity Zoom LLC
, Kristin Fitch is the co-creator of several successful web ventures and a web consulting company located in Virginia Beach, VA. In addition to earning her bachelor and masters degrees, Kristin has spent the past 15 years garnering both large corporate & small business expertise in Online Publishing, Ad and Site Operations, Online Marketing, and Small/Medium Business Strategy (interactive media). 
Follow @KristinFitch
Michael Bor is founder and CEO of CarLotz, Inc. based in Richmond, VA 
with stores in Midlothian, Richmond and Chesapeake, Virginia. Michael has an extensive backgroundin the automotive space and over a decade of experience in the financial services industry working with entrepreneurial companies going through transition. Prior to founding CarLotz, Michael led the Transportation & Logistics group at Harris Williams & Co., a leading middle-market Mergers & Acquisitions advisory firm, where he worked for 7 years. At Harris Williams & Co., Michael worked with mid-sized entrepreneurial businesses in the automotive space as well as other industries and helped clients execute a variety of financial transactions. Prior to Harris Williams & Co., Michael was an investment banker with Lehman Brothers and a financial fraud investigator with PricewaterhouseCoopers. Michael holds an MBA from Harvard Business School and a BS, cum laude from Lehigh University. Michael is married and has three young sons and splits his time between Richmond and Norfolk Virginia Beach. 
Follow @MichaelBor
DARREN WEBB is the CEO and Co-Founder of YourPartyHub.com
. Born in New York and raised in Virginia Beach, Virginia, Darren graduated from Tallwood High School in 2007. He attended Old Dominion University and was an Information Technology major before leaving ODU his junior year to begin his entrepreneurial journey. Darren currently resides in Manhattan, New York where he has been building YourPartyHub for the past year. He is considering relocating back to the Norfolk, Virginia area to continue developing YourPartyHub.
Gary is the COO and Co-Founder of YourPartyHub.com
. Born in New York and raised in New Jersey. Gary lived in Virginia Beach when He was a small child before moving back up north. He attended William Paterson University and majored in Computer Information Systems with a minor in Graphic Design. Though he didn't graduate he uses his knowledge from school to constantly build on 
YourPartyHub.com
. Gary Currently lives in Manhattan, where he works on business development, design, and marketing strategies of 
YourPartyHub.com
NOEL MICIANO is a user-interface designer and co-founder of TutoriALL
, a DIY mobile app that lets you take photos and enter step-by-step text. Since Start Norfolk 1, he enjoys attending technology and entrepreneurial meet-ups to learn from and collaborate with other professionals. He likes sharing ideas on how well executed UI design plays a role in product quality.Noel is currently a web designer at
 NBT Solutions
, a geospatial consulting firm in Williamsburg, VA.
BEAU TURNER CEO of Reality Bridges and Zombie Tag Challenge.
BYRON MORGAN is a young, media executive turned tech entrepreneur
. He has learned how to leverage his understanding of the media business, knack for organizational engineering, and all around resourcefulness to found Vinylmint. Byron is also a professor of Entrepreneurial Studies and Marketing and seeks to make the world a better place by creating the next wave of entrepreneurs. In his spare time, he still produces music at his recording studio in Norfolk called Creative Place Studios.
Sponors For #Startnorfolk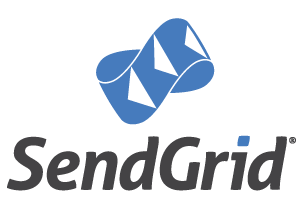 Attendee List
Sort by:

Date

|

First Name

|

Last Name
When & Where

Innovation Research Park @ ODU
4211 Monarch Way
Norfolk, VA 23508


Friday, March 22, 2013 at 6:00 PM

-

Sunday, March 24, 2013 at 9:00 PM (EDT)
Add to my calendar