Starting your own business in Rhode Island (Free Workshop)
Description
We are partnering with the Haitian American Partnership for Positive Actions, Inc. in Providence, Rhode Island to bring you this FREE workshop!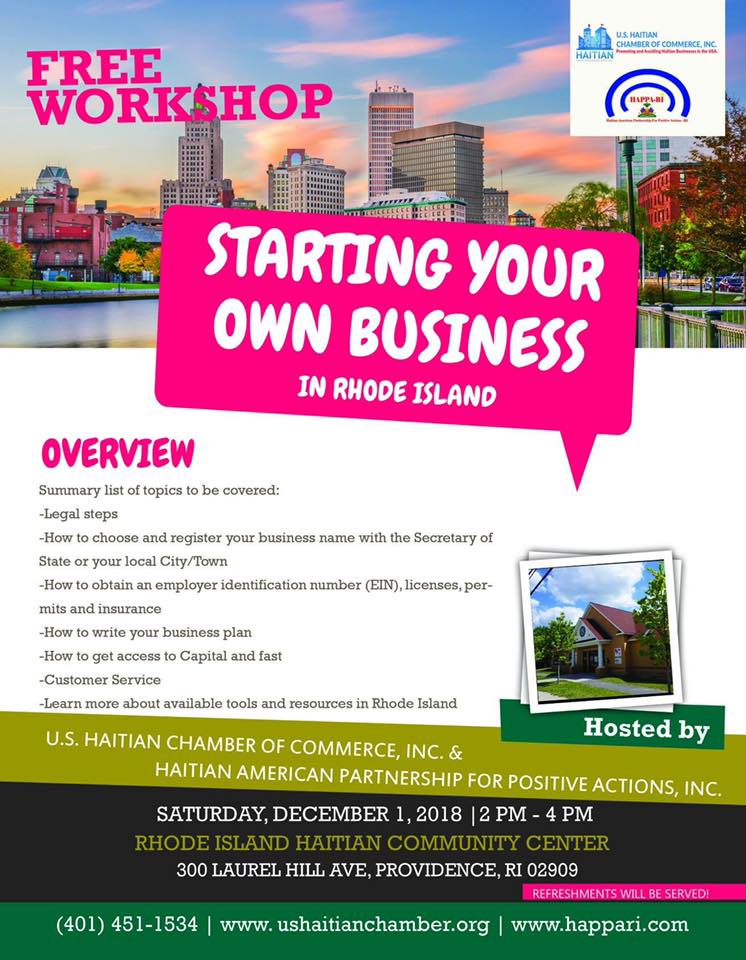 If you are considering starting a business in Rhode Island, this workshop will outline everything you need to know. Summary list of topics to be covered:
Understand the process and requirements for starting a business, including;
Legal steps
How to choose and register your business name with the Secretary of State or your local City/Town
How to obtain an employer identification number (EIN), licenses, permits and insurance
How to write your business plan
How to get access to Capital and fast
Customer Service
Learn more about available tools and resources in Rhode Island
A panel of experts will walk you through a crash course in opening and managing your business.
Refreshments will be served!