Description


Large enterprises facing disruption struggle to transform quickly enough - from becoming more innovative to improving processes, culture and ways of working. Transformation programs are often linear, multi-year engagements not focused on continuous learning and improvement. What you need are proven approaches to applying change at scale, employing the best principles of Lean Startup and Agile and delivering substantial returns that drive growth and innovation across your organization.
This workshop gives you an opportunity to learn directly from the team who have been deploying a Lean Enterprise approach across several companies including Pearson Inc, a 40,000 person, global education business. The lessons learned from those engagements feed directly into this workshop, enabling you to kick off and significantly accelerate your own organization's Lean Enterprise transformation.
This workshop is day 1 of a 2-day series during which we will unpack the why, what and how of a successful transformation program. (You can find out more about day 2 of the program here.) The team of expert instructors will share with you a range of case studies that highlight some of the challenges present for all companies starting their Lean Enterprise journey. The key lessons learned from Pearson and elsewhere will be dissected into specific and actionable takeaways. We will uncover how the buzzword heavy approaches embodied in Customer Driven development, Lean Startup experimentation, Agile Delivery and Adaptive Portfolio Management can be combined into a single cohesive framework that can be the catalyst to drive powerful shifts in your organization's culture, processes and outcomes. You will leave with the workshop with your first draft of a transformation roadmap ready to stimulate wide-ranging conversations and drive focused action, as soon as you return to your office.
What you will learn:
Why transformation is needed
Build a shared understanding of the key drivers of disruption
Identify the burning platform in your business
What effective transformations look like
Introduce and analyze the core components of Lean Enterprise Transformation: Lifecycle framework, Product Development best practices, Investment Governance, Portfolio Management and Community & Culture.
Review case studies of transformation journeys inside large enterprises identifying key lessons, strategies, and artifacts
How to deliver effective transformation
Design a customized roadmap to chart your organization's path forward - i.e Where to start, what tactics to use?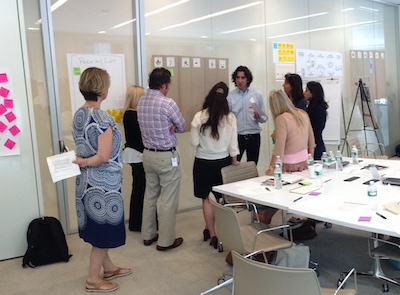 Engagement Warning!
If you enjoy spending your company's L&D budget to attend dull training sessions where the main feature is an opportunity to check your email in peace, this workshop is not for you.
This will be a fast-paced, highly interactive workshop. This will be a lecture free zone. We will be sharing our stories from the trenches and will be pushing you to share your stories and goals in a safe space.
This workshop will deliver highly focused, actionable outcomes and that will require your full engagement. Don't say we didn't warn you!

Audience:
A key learning from our experiences has been ensuring that executives and key leaders are the drivers of organisation-wide transformations. This workshop is designed to get Executives and Transformation leaders in organizations of all sizes ready to take on that role. Whether you are just starting to consider building a Lean Enterprise or have already started taking the first steps in your journey, you'll leave this workshop ready to apply Lean Startup and Agile principles at scale to enable your organizational transformation.
Questions?
If you have questions about the workshop content, ticketing or logistics, drop us a note at events@myspinnaker.co
Spinnaker team:
Sonja Kresojevic is a co-founder of Spinnaker and a senior executive with 20 years of global experience building products and driving agile and lean transformation for companies in the media, publishing and education sectors. She is a passionate innovation strategist that understands what it takes to bring Lean startup and Agile into the enterprise. Most recently an SVP in the Chief Product Office at Pearson, leading the implementation of the Global Product Lifecycle, award-winning innovation program focused on transforming product portfolio investment management and delivering a faster and more entrepreneurial focused organization.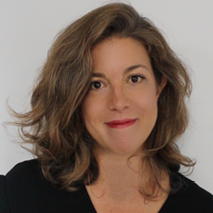 Jonathan Bertfield is a co-founder of Spinnaker, Senior Faculty member at Lean Startup Co and General Assembly Enterprise and a coach and Mentor at New York University's Stern Business School annual Business Plan Competition. He has been leading product teams at large enterprises and startups for over two decades in a career spanning the UK, Israel, Silicon Valley and New York at companies such as Scholastic, Business Insider and Sesame Workshop.His consulting clients include Pearson, US Dept. of Defense, Marriot, Axa, USAA, K12, Citibank, News Corp, Associated Press.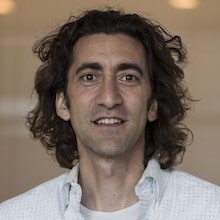 Adam Berk is a co-founder of Spinnaker, and founder of an early sharing economy startup, neighborrow.com. He has been helping entrepreneurs design and run experiments for as long as he can remember and is focused on helping them identify and manage the biggest risks in their business models. He teaches product teams at early stage start-ups and massive global companies to apply the concepts of being "Lean". As a coach and trainer of product teams Adam has worked at Pearson, Google, Sodexo, Techstars, KauffmanLabs, TechPeaks, Bizdom, AOL, ESPN, News Corp, AMEX.