Description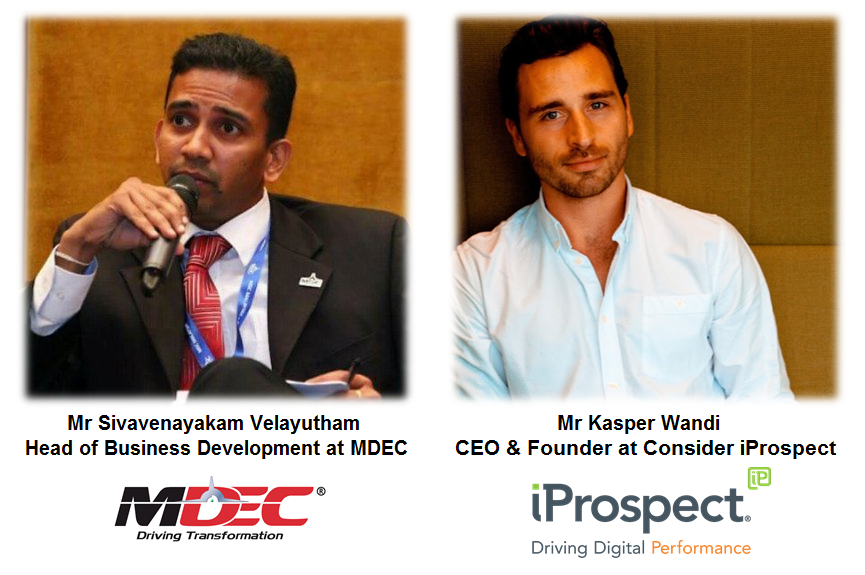 STARTING A BUSINESS FROM SCRATCH IN MALAYSIA: Get practical and useful advice from experienced business leaders
Following the success of the last workshop, we're incredibly excited to bring top notch speakers for a topic that many of you requested.

The session will start with a talk by MDEC experts on the different kinds of companies you can register, whether you're Malaysian or a foreigner. They will also introduce the MSC status, the conditions to obtain it and the advantages it offers.
Then, Kasper Wandi, Founder and CEO of Consider iProspect, will share about his journey from starting his own digital marketing agency, to scaling on the Malaysian market and managing the post-acquisition with Dentsu Aegis Network. Kasper will share with us his top advice and lessons learned during these past years.
What you can expect:
A deeper understanding of the legal and administrative framework to start your company, by Siva from MDEC

Starting and scaling a business in Malaysia: sharing experience and tips, by Kasper from Consider Digital/Dentsu Aegis Network.

Q&A and Networking session


Got a friend who would find it useful? Help him/her by forwarding this invitation.

Looking forward to see you there !
The KLYP Team
KLYP (Kuala Lumpur Young Professionals) is a new committee powered by the Malaysian French Chamber of Commerce, focused on building a strong network within the vibrant community of young professionals in KL.
-Limited spaces available for this event. Please RSVP early.-