Description
Looking for more women in tech like you? Girls in Tech Singapore presents #StartHerSuccess powered by #SheMeansBusiness, a Facebook initiative designed to inspire and empower women entrepreneurs.
The theme for this years Singapore based event is 'Tech for Good: Making an impact or Marketing hack?' where we explore, with our prominent women entrepreneurs, the impact that tech is making to solve our global social, environment and ethical problems.
1. Join us for a Fireside Chat between Raena Lim (Founder StyleTheory) and Gail Wong (Coach InvestHer), where they:
- Share their personal stories and what inspired them to set up their startups in fashion and female investment
- Discuss the problems they want to address and reflect on their companies' impact on society to date
2. An inter-active Panel Discussion, where you as an audience can discuss 'tech for good' with our amazing line up of diverse panelists.
- Olive Tai successful serial entrepreneur including founder of Synagie (e-commerce)
- Shivangi Bagri founder of TruCup (menstrual cups) on a mission to empower "that" week of the month
- Yasaman CEO and co-founder of 42Labs (biotech lab for students) making STEM learning accessible
Agenda for the evening:
- 6:30pm: Registration & Mingling
- 7:00pm: Welcome from Organisers
- 7:10pm: Fireside Chat
- 7:30pm: Panel Discussion
- 8:00pm: Networking, Food & Drinks

Please do RSVP for the event, and also de-register if you are no longer able to attend. We have limited availability and would not want anyone to miss out unnecessarily.
Disclaimer: No ticket sales will go to Facebook or Found8, all ticket sales transactions are between Girls in Tech and the ticket holder. By purchasing tickets you are consenting to Girls in Tech Singapore's data privacy policy.


--------------------------------------------------------------------------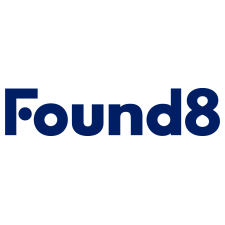 Our location partner
Found8 is Asia's leading innovation ecosystem. For innovation-centric organisations who are looking for a supportive work environment, Found8 offers a network of coworking spaces with meaningful programs and communities that unlock opportunities for personal and professional growth.