Turn your idea into a business and become your own boss!
About this event
Are you looking to turn your idea into reality?
Quit your 9- 5 job or turn your side hustle into a business and become your own boss?
You are in the right place!
Join us for this one-day virtual conference where experts in the entrepreneurial space will come together to share their expertise, experience and tips on how to do so.
STARTING A NEW BUSINESS CAN BE EXCITING BUT ALSO LONELY, CHALLENGING AND OVERWHELMING
You have to worry about things like…
Finding a tribe of supportive peers, mentors and advisors
Quitting or walking away from your 9 – 5 job
Validating your idea or minimum viable product
Creating an entrepreneur mindset
Launching, scaling and monetizing your business
It takes courage and determination to embark on your entrepreneurial journey. You don't know where to start, what to focus on, how to move forward.
PRESENTATIONS AND SPEAKERS
10 am - 10:50 am Welcome + Kick Imposter Syndrome to the Curb and Start your Business with Nyna Caputi, Founder of The Expat Woman, Creator of Start Yours Conf. and Bootcamp and The Digital Event Academy
11am - 11:25 am PST Follow your Gut: Lessons from Starting a Business and Quitting a 9-5 Job to Start One with Sylvia Gorajek, Founder, Head of Content Marketing at B Magnetic
11:30am - 11:55am PST Just Start: Taking that first leap to start your business with Danielle Melton, Founder and CEO at Boss Mom Crew
Noon - 12:30pm PST Getting Female Founders Funded with Trisha Bantigue and Kathy Zhou, Co-founders of Queenly
1pm - 1:25 pm PST You Have an Idea for an Amazing Startup. What Next? with Sonya Pelia, Founding LP at How Women Invest
1:30pm - 1:55pm PST The Essentials to Your Small Business Plan For Success with Priscilla Presley, Co-Founder & Business Development Coach at The Forward Female
2:00pm - 2:25pm PST User test everything: Getting Feedback on your Physical, Digital, or Service Product with Ellen Su, Chief Product Officer at Wellinks
2:30pm - 2:55pm PST Shortcuts make for Long Delays with Lysbeth (Liz) George, Founder/Managing Attorney at Liz George and Associates, attorneys at law
3:00pm - 3:25pm PST What New Entrepreneurs Should Know About Intellectual Property with Rita Sanzgiri, Partner at Sheridan Ross
3:45pm PST - 4:30pm PST All-Women Hackathon Final Project Pitches
4:35pm PST - 5pm PST Networking
We've got you covered!
At our conference, our speakers will speak on a range of topics to help you turn your idea or passion project into a reality and start your entrepreneurial journey.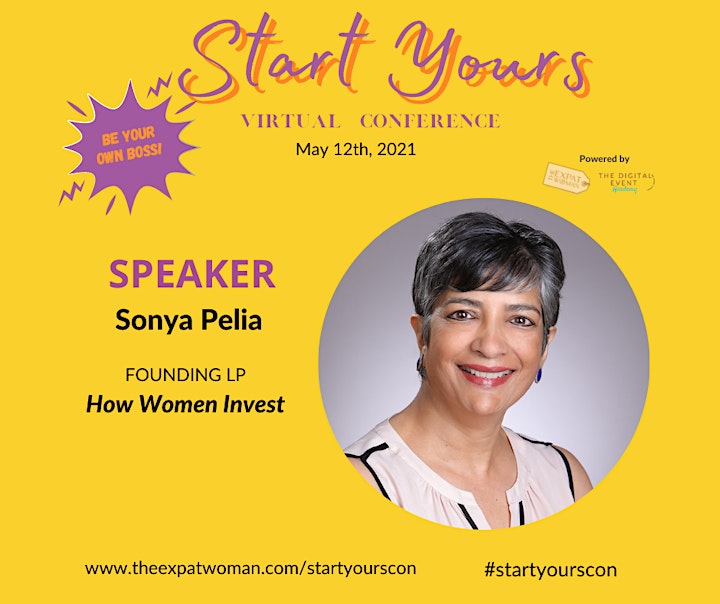 Sonya Pelia is a marketing executive with expertise in driving revenue, product led growth, marketing strategy, brand, and thought leadership for B2B SaaS startup companies. She is a startup mentor, founding LP at How Women Invest, nonprofit leader, TEDx Speaker, and an aspiring author. Learn more at https://sonyapelia.com.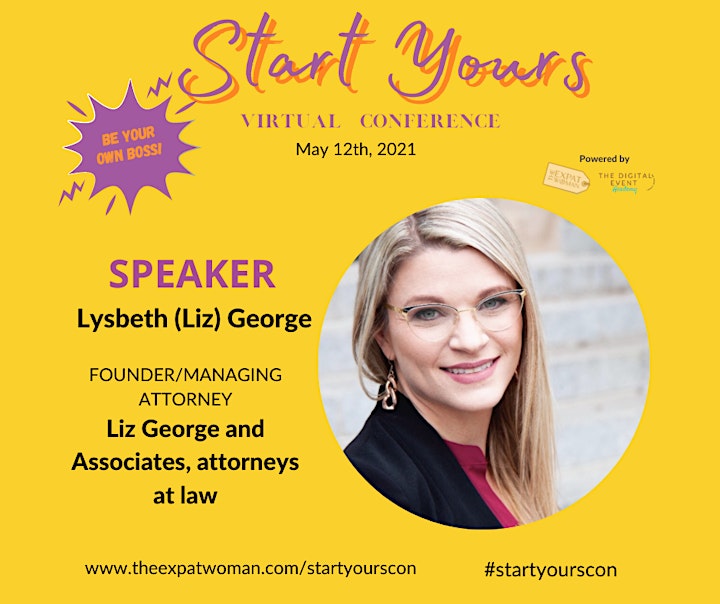 Lysbeth "Liz" George is the founding owner of Liz George and Associates, a law firm located in Oklahoma focused on representation of small businesses. Liz practiced for several years at a large firm in Oklahoma before taking the leap and pursuing her own dreams of becoming an entrepreneur and founding her own firm where she now employees herself, 2 attorneys, and 2 staff. Liz and her team love supporting other small business owners through their legal work and strive to help their clients grow and prosper through provision of flexible legal services.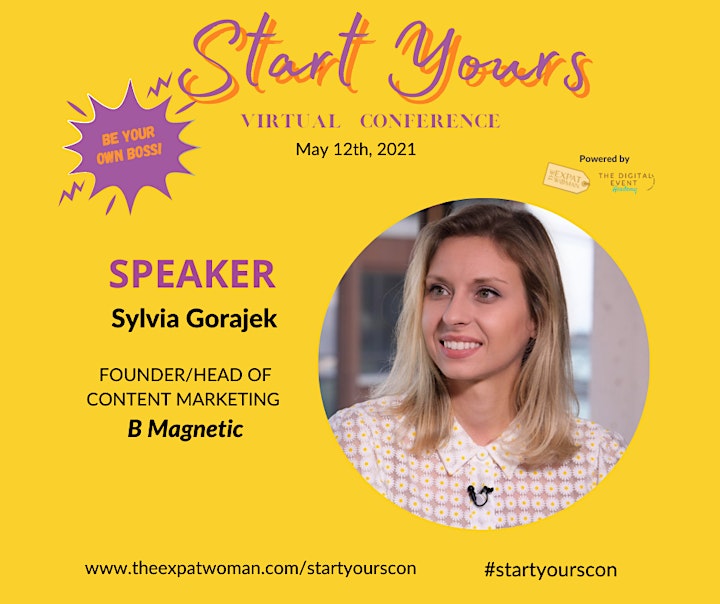 Sylvia is an experienced leader and strategist helping Fortune 500 and tech companies attract audiences through powerful storytelling content. Through her mission to help brands grow their revenue, visibility and trust, she has led marketing programs and directed content creation for Uber, Pokemon, Samsung, Go-Pro, Affirm, T-Mobile, and others. Previously, Sylvia created and managed content for Netflix and Apple, built two production studios in Europe and the U.S., and co-founded a tech startup backed by top Silicon Valley VCs.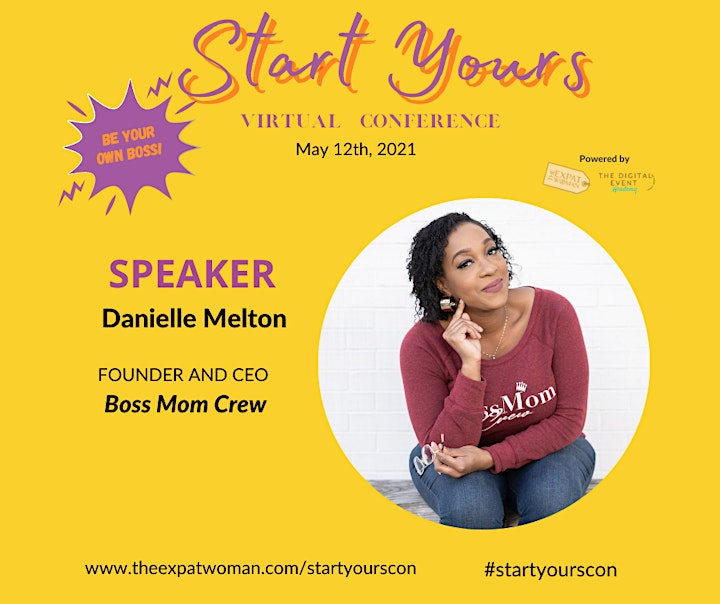 Danielle Melton is an acclaimed educational leader, foster care & adoption advocate, and working-mom visionary from Tulsa, OK. Danielle knows first-hand about juggling work, life, and family. This wife, mother, and school administrator lend her spirit, passion, and voice as an advocate for the working mom community. What started out as a mission to solve a deep personal need to feel connected to other working mothers, this propelled Danielle to create Boss Mom Crew. Boss Mom Crew embodies all types of professional working moms seeking sisterhood and connection while propelling them in fulfilling their purpose and passion in work and life. What started on Instagram has expanded to a movement that has not only connected over 10,000 women but has evolved into much more---including a members club that focuses on the mom-owned business owner, a business directory that showcases mom-owned business, boss mom highlights where we shine a light on an amazing mom in our community and much mor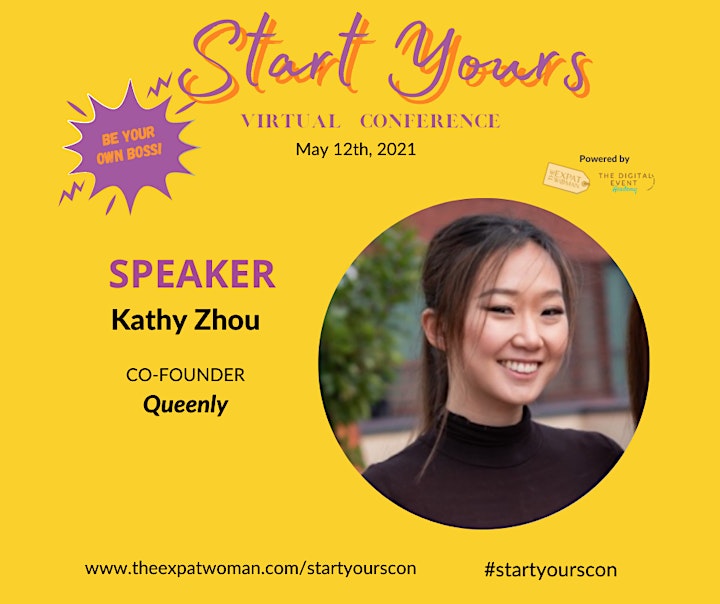 Kathy is the cofounder and CTO of Queenly, the search engine and marketplace for formal dresses. Before starting the company with cofounder Trisha Bantigue, Kathy graduated from the University of Pennsylvania and was a full-stack software engineer at Pinterest for 4 years. Outside of work Kathy likes making lasagna and long distance running.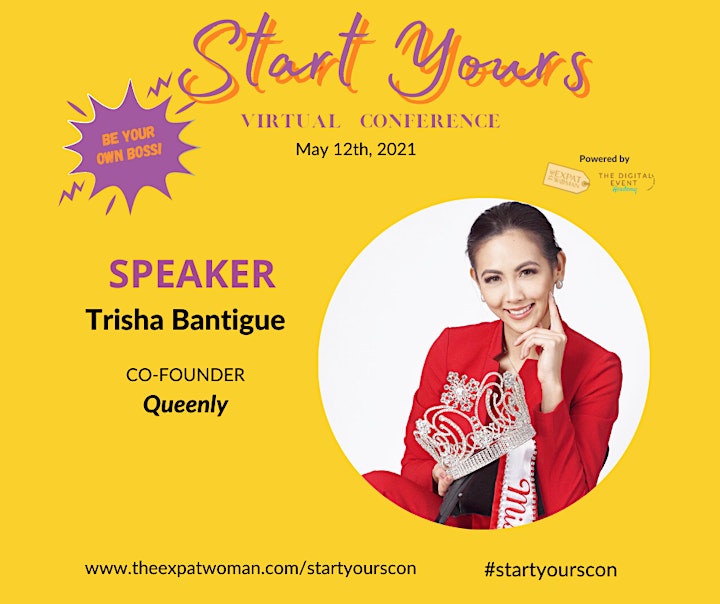 Trisha Bantigue is the CEO & cofounder of Queenly, the largest marketplace platform for formal dresses. Her roots originate from the Philippines, and then immigrated to the US at 10 years old. She graduated from UC Berkeley, and then pursued a career within tech by working at companies such as Google, Facebook and Uber. Alongside her professional life, her passion has been competing in pageants and empowering women to be the best they can be. Through this unique interesection, she was able to merge her tech and pageant experience to start her own company that she hopes to change a whole industry.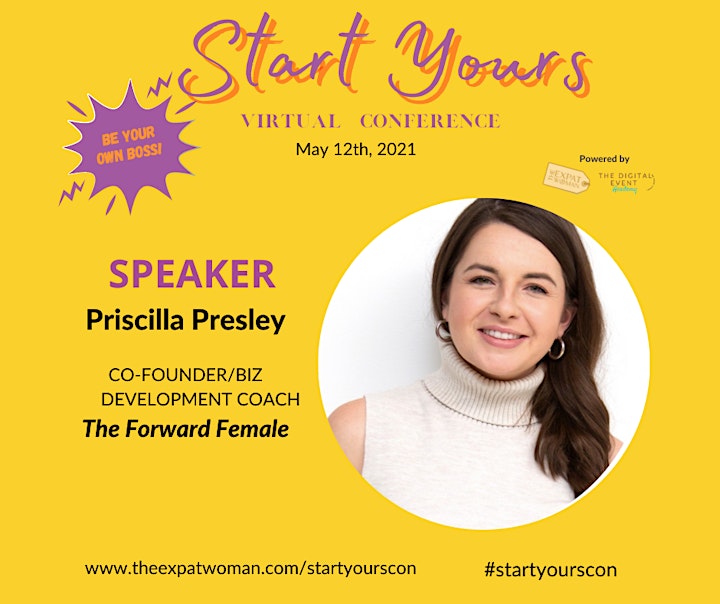 Priscilla Presley is Co-Founder & Business Development Coach at The Forward Female. She has coached and guided over 100 female entrepreneurs from idea conception to launch, and created what is known as 'The Forward Female Framework', a four step success program to achieve any goal you have. Priscilla is specialized working in the ideation phase with new and seasoned entrepreneurs and focuses on building companies' brand awareness and helping to clearly identify a loyal customer base. She loves all things marketing and creative, but thrives in the small business system details…especially when discussed over a good glass of wine!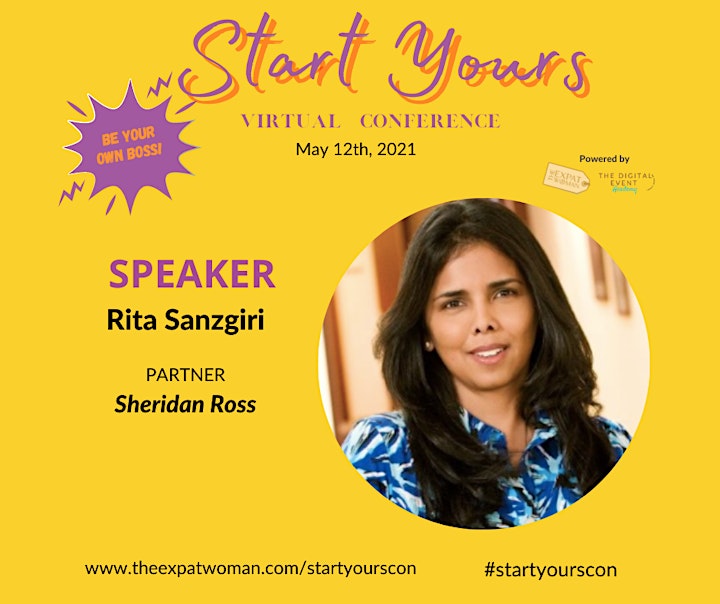 Dr. Ruta Sanzgiri is an intellectual property attorney. Ruta counsels her clients on designing and implementing global patent strategies in the general areas of life-sciences, biotechnology and green technology. Ruta is a shareholder at the law firm of Sheridan Ross in their Denver office and current chair of Colorado Bar Association's IP section.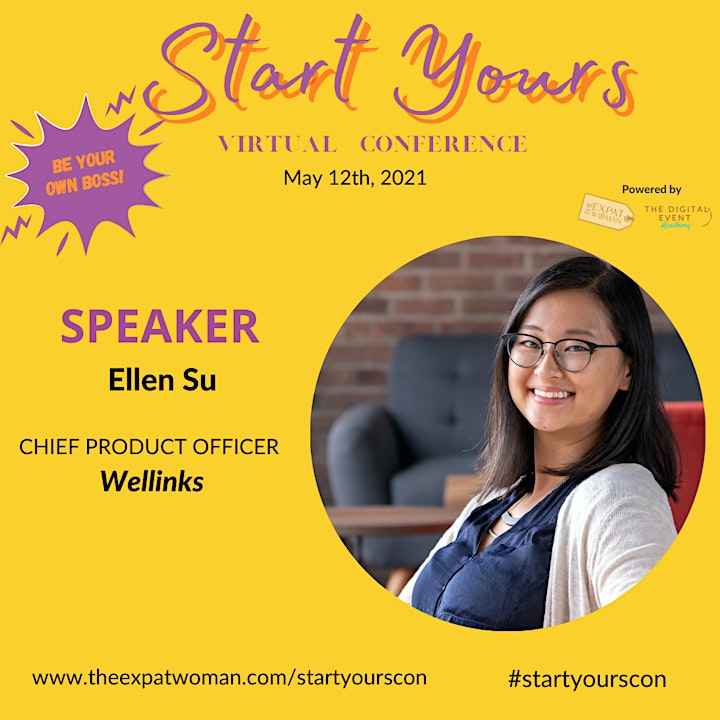 Ellen is the Chief Product Officer at Wellinks, a digital health company focusing on improving care for patients with chronic respiratory conditions. She sits betweeen hardware, software, and service design teams, and focuses on translating high level business strategy into user-first product design and development. She previously founded a medical device startup where she raised funding, directed product, led design, and eventually managed the acquisition of her company by Wellinks.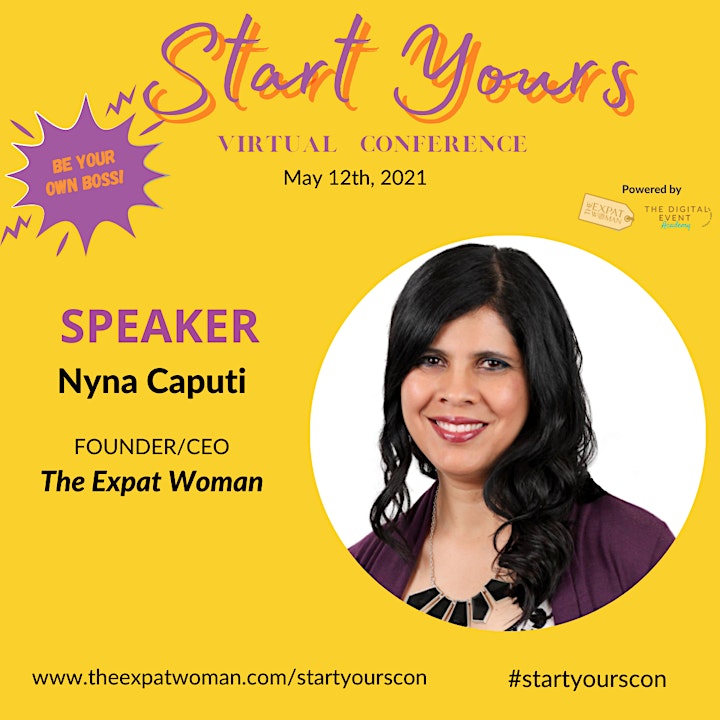 Nyna Caputi helps women experience the amazing world of innovation, entrepreneurship and tech, and teaches and provides them with opportunities to step up and stand out through her events, workshops and courses.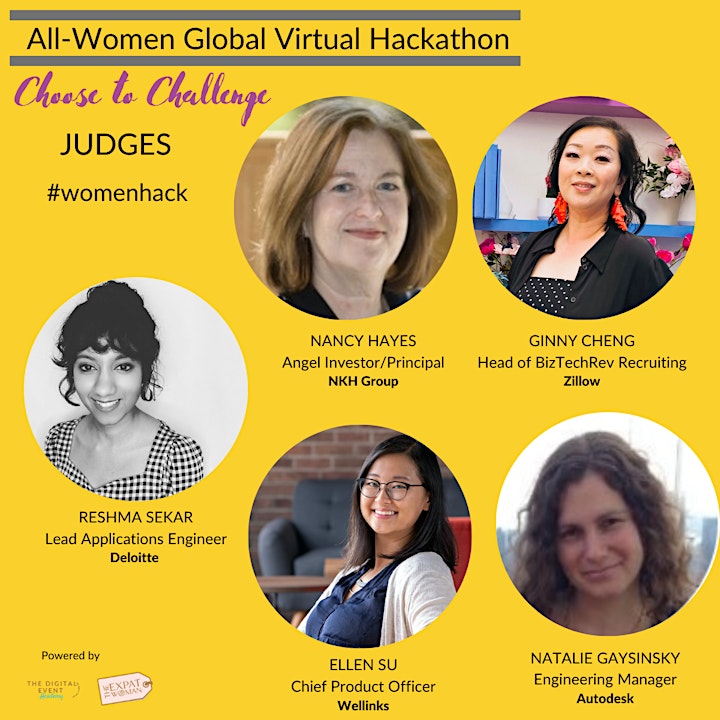 Interested in speaking at the conference?
We are looking for entrepreneurs who have successfully turned their idea into a profitable business to share tips and strategies to inspire aspiring founders or speak on topics related to starting a business from scratch. Apply to speak here.
Interested in sponsoring the conference
Email us at hello@theexpatwoman.com
Here is what some entrepreneurs in our network have to say about our events
"I could not express enough how extremely grateful I am to have found Expat Women and to have attended their amazing events. They encourage women from all ages, backgrounds, aspirations, etc. to attend their events in order to learn and to flourish in whatever industry they are working in.  I was fortunate enough to be one of the founders to have pitched at their Female Founders Pitch Female Funders event back in December 2017, and it was such an enlightening and motivating moment for me. It was my first exposure to a panel of investors, and they gave me such helpful feedback." - Trisha Bantigue, Co-Founder of Queenly
"I have attended 2 pitch events and both times came away with incredible opportunities and contacts. The 1st was being invited to participate in Fall Semester UC Hasting Startup Legal Garage program after hearing our pitch. The 2nd was Nyna introducing us to a fashion organization for our 1st public debut to the industry!!
The Expat Woman has been integral to our startup in many ways and so grateful to the organization for all it does for women founders. I hope you continue to grow and expand!!! - Moraima DiMare, CEO of Attrenti
PARTNER WITH US
If you would like host or sponsor an event, promote your brand, product or service online or at an event, or recruit from our network of talented and diverse professionals, e-mail us at info@theexpatwoman.com
TERMS OF PARTICIPATION AGREEMENT 
You agree The Expat Woman, is not responsible for circumstances that may necessitate for substitutions or cancellations of speakers.
By Participating at the event, you grant The Expat Woman permission to capture photo/video of the event.
By registering for this event, you also consent to receive email communication from The Expat Woman and its programs about events and updates that may interest you.
Date and time
Location
Refund policy