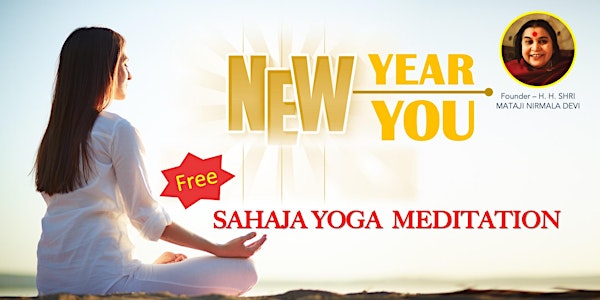 Start Your New Year with 4 week Meditation course in Sunnyvale, CA
Start Your New Year with 4 week Meditation course in Sunnyvale, CA
When and where
Location
ponderosa park sunnyvale 811 Henderson Ave Sunnyvale, CA 95129
About this event
 Start your new year with Free 4 week meditation course in Sunnyvale,CA.
Thursdays   at 7:30 PM - 8:30 PM
Ponderosa Park Building
811 Henderson Ave, Sunnyvale, CA, 95129
Just 5-10 minutes of daily meditation can bring tremendous positive changes in life including stress relief, peace of mind, and overall sense of well-being and better health in general.Sahaja Yoga Meditation allows you to achieve the state of thoughtless awareness, a state in which your mind is calmed and gradually emptied of distractions and stressful thoughts. 
Benefits of Sahaja Yoga Meditation
Reduces Stress, anxiety and fear.
Improves creativity​ and grasping power​.
Builds up self-motivation, self-dignity and self-confidence.
Enjoy a peaceful & calm state of mind.
Provides natural cure from various addictions.
Improves overall Health in general.
Four week course will cover:
 Guided Meditation , 7 energy centers,  3 channels .
  How to meditate at home and balance your inner being.
  How to balance left and right sympathetic channel
- 1st week - Introduction & Guided Meditation - Self-Realization .
- 2nd week - Guided Meditation , Learning to balance yourself, info about energy centers.
- 3rd week -: Guided Meditation , Foot soaking introduction and its benefits, 
- 4th week -: Guided Meditation , workshops
Our Classes are always free.
more info at www.sfbaymeditation.org