Start Your Business Now - Learn the Steps!
Description
Are you tired of being just an employee and have thought about becoming a business owner and ready to take the next step?
Our mission is to provide FREE Education with the goal to ensure that everyone has the tools they need to achieve the financial future they choose in life!!
My Solopreneur Academy is presenting a FREE 1 HOUR WORKSHOP on how to start a business. It will cover the critical steps in starting a small business, such as obtaining a license and permit, writing a business plan, marketing and preparing a financial statement. There will be Q & A at the end of the program.

Highlights Include:
• How to evaluate your idea
• Ways to identify your target market
• Funding sources
• Methods of estimating cash flow
• Plus much more!

*Free parking is available in the library's parking lot*

Reservation is necessary to attend this session. For more information please call email us at me@azaleamckinney.com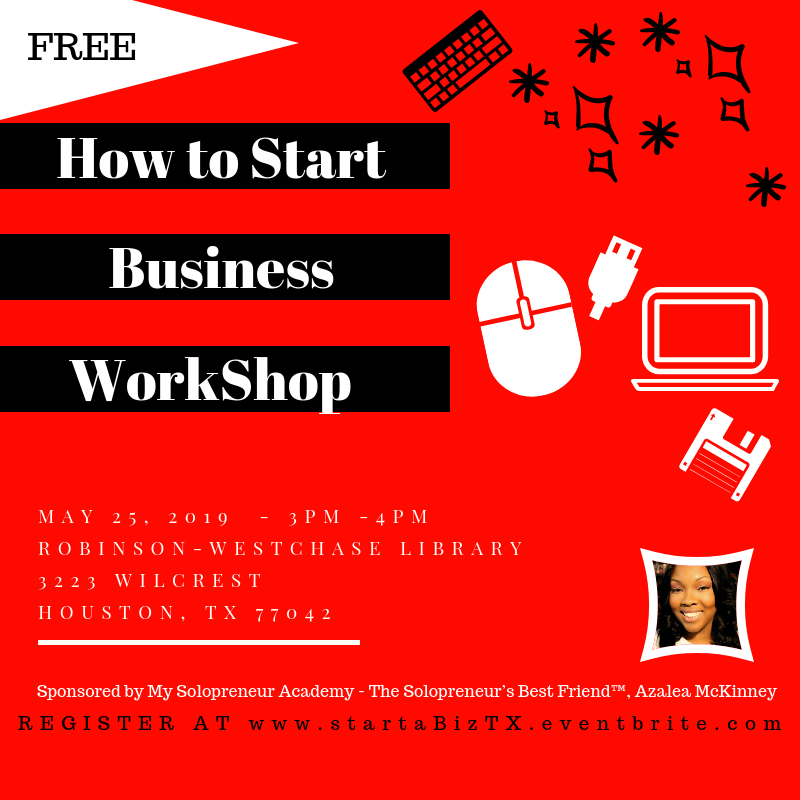 This event is not affliated with Houston Library System.
Sponsored by My Solopreneur Academy - The Solopreneur's Best Friend™, Azalea McKinney.