Description
YOUR DREAM BEGINS WHEN YOU START WITHIN
Global Sisterhood -- Transforming Ourselves, Transforming the World!
The New Moon is the PERFECT time to start within and set goals for what you'd like to create, develop and manifest! With the New Moon in Gemini -- also the second SUPER Moon in 2017, we can engage in spirited dialogue and communication.
Each month Coach Colette helps you get clear, go within, and unleash your curiosity so you can:
Let go of what needs to be released from the past
Meditate and be reconnected to your inner wisdom
Set intentions for what you really want to create in the world
Explore your vision for 2017 ... in a safe, supportive space
We are honored to continue our partnership with UNIFY and the #GlobalSisterhood for our New Moon Circle! If you want nourishing connections with other women, and you live in the NYC area, we'd love to have you join us.
Experience the freedom that comes from mindfulness and reconnecting with what motivates you. And, do so every month among a group of like-minded women who are ready to activate their superpowers for GOOD in 2017!
About Coach Colette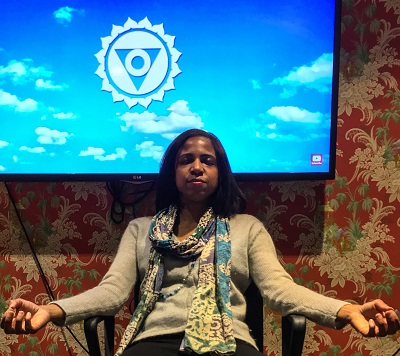 Colette Ellis is an author, coach and transformational speaker on mindfulness, motivation, and workplace culture. As founder of InStep Consulting, she helps entrepreneurs and corporate leaders to mindfully lead their teams. In 2016, Colette joined 40 Founding Members of The Women's Lab at Centre for Social Innovation, a collaborative workspace and community for purpose-driven organizations benefiting girls and women. Her book Focus on Your Vision helps readers clarify their priorities so they can be more purposeful at work and in life. As a co-host for Brooklyn Savvy TV, she facilitates substantive conversations about women's issues. A featured eHow.com contributor on Workplace Morale, her tips and advice also have appeared in Thrive Global, Real Simple Magazine, Small Business Chronicle, and Daily Burn.
Partners