5 option dates on taster workshops for our course series 'start up strong in sustainable fashion' .
About this event
A beautiful, inevitable wave of change is happening in the fashion industry.
Sustainable business is the future. Driven by consumer demand and a shift in the landscape, there has never been a better time to start up strong with sustainable values at the core of your fashion business.
Do you have an idea that you'd like to get started with? Or do you feel that you are still in the early stages of your business wondering how to make it both sustainable and successful?
Join in one of our taster sessions to get a feel for the course and meet others that are looking at starting up. Each session will be similar but obviously depend on who is in the room - so join whichever one you can.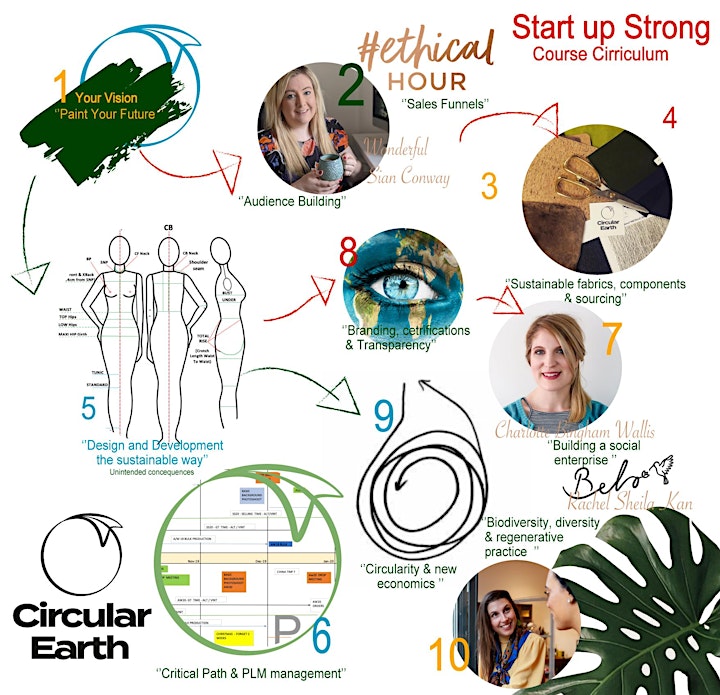 Organizer of Start up Strong in sustainable fashion - workshop taster sessions
Hi There , Im Rachel a designer in the commercial fashion world with 20 years under my belt in the rag trade . . I can no longer sit back and design needless items that will flow into landfill . . Im a Vegan mainly for sustainability and have always had a passion for the environment and for Vintage clothing - which is the best way to be sustainable by using whats already out there  . . so this feels like the best thing for me to do with my talents as a creative and great manager of people and things . . .