An important and honest talk for parents and teens, featuring Dr. Tona McGuire
About this event
It's a hard time to be a human; it's a really hard time to be a teen. The pandemic has intensified an already alarming teen mental health crisis — as much as 40 percent of Washington's total population is experiencing levels of anxiety and depression that impact their daily lives. Parents are more essential than ever in helping teens cope, and it's especially important to start talking now.
Not sure where to begin? Learn how to keep the lines of communication open in this critical ParentMap Live talk for parents and teens featuring Dr. Tona McGuire, a clinical psychologist and co-lead for the Washington State Department of Health's Behavioral Health Strike Team, and Laney Brackett, a sophomore at Inglemoor High School and a youth crisis specialist at Teen Link.
Teens will learn how to honestly engage their parents about what they are struggling with, build healthy habits and coping skills, and discover additional resources and forms of support that are available to them. Parents will learn the signs of mental health issues, the building blocks of a "successful" conversation, how to encourage their teens to express their thoughts and feelings, and how to create transformative spaces of healing and support.
We know you're busy. If you can't attend the live event, you can still participate! After the event concludes, all registered attendees will be emailed a link to watch the recorded session at their convenience. By joining in the live event, attendees will have the opportunity to participate in the interactive Q&A portion.
About the speakers

Dr. Tona McGuire
Dr. Tona McGuire is a clinical psychologist working primarily with children and families. She was formerly the associate head of the Consultation and Liaison Division at Seattle Children's Hospital, and was a clinical associate professor in the Department of Psychiatry and Behavioral Sciences at the University of Washington School of Medicine. She sub- specializes in the area of pediatric psychology, and enjoys helping children and families who are dealing with the psychological impact of illness and chronic medical conditions. Dr. McGuire is co-lead for the Washington State Department of Health's Behavioral Health Strike Team.

Laney Brackett
Laney Brackett is a sophomore at Inglemoor High School in Kenmore, Washington, studying in the International Baccalaureate program. She has been actively involved with Teen Link for about a year, working as a youth crisis specialist. Outside of school, Brackett enjoys year-round competitive swimming, volunteering in the community, connecting with friends, and pampering her two cats, Wheedle and Grayman.
We couldn't do this without you
Want more live Q&As, expert discussions and sanity-saving tips? Consider purchasing a ticket. ParentMap is committed to providing families with trusted, expert content through our ParentMap Live virtual event series. While a ticket charge is not required to attend the event, your financial support greatly impacts our ability to provide outstanding speakers and content.
Thanks to our event sponsors: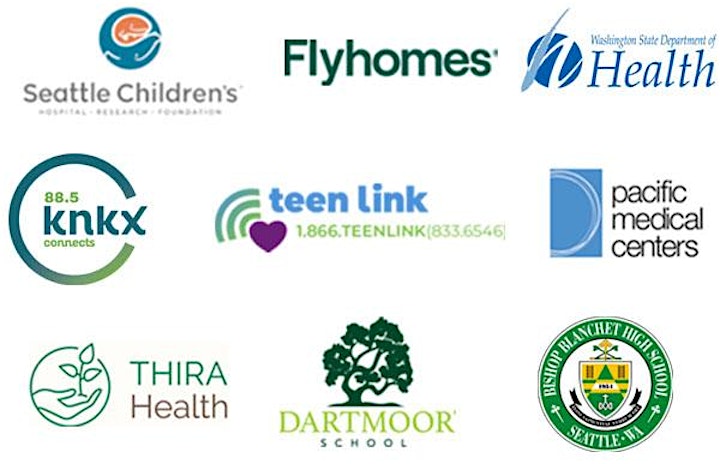 Organizer of Start Talking Now: Tackling the Teen Mental Health Crisis Together