Start Strong ... Finish Big | Building a Thriving Business
Description
Running a company day-to-day can leave you with little time to think strategically about growing your business. Why not take a break from working IN your business and treat yourself to a couple of hours strategically working ON your business?
Merchants Bank is pleased to host a seminar for Owners & CEOs focused on realizing and increasing the value of your business. By attending this event, you will have the opportunity to:
Learn about the eight key drivers of company value and complete a confidential evaluation of your business - using a statistically proven methodology that over 30,000 business owners have used.

Discover your company's hidden assets. Your company has attributes that you may not have fully tapped into yet. Attributes that will increase your bottom-line and make your business come into its full value.

Spot your company's silent killers. Uncover which areas of your business you should focus on in the short-term to get the ultimate long-term results.

Follow-up personally with a RFB Business Advisor (no charge, no obligation) to review the results of your confidential evaluation, identify gaps / greatest opportunities and determine your next steps.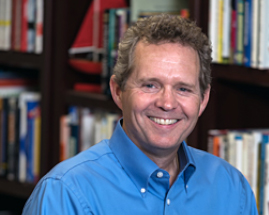 Seminar leader, Jerry Olson, is a Business Advisor with Resultants For Business (RFB), Certified Value Builder™ and EOS® Implementer. RFB is a non-traditional business advisory firm serving entrepreneurs as a catalyst for breakthrough growth. RFB turns complex problems into simple solutions by helping entrepreneurs and their management teams implement the framework and tools proven to accelerate growth and drive value.
Throughout his 30+ years of business experience, Jerry has provided leadership inside organizations as well as facilitated leadership development as a Business Advisor and Human Resources consultant. Jerry's time inside organizations at the C-suite level has provided a broad base of experience in varied industries including manufacturing, insurance and telecommunications and has given him keen insights into how businesses large and small operate, what obstacles they face and how to overcome them.
Merchants Bank is proud to host this event exclusively for our valued clients and associates.

*This seminar is for business owners and CEOs of midsize entrepreneurial companies, not startups nor large, publicly held companies. Messages are geared towards the majority owner of private companies.