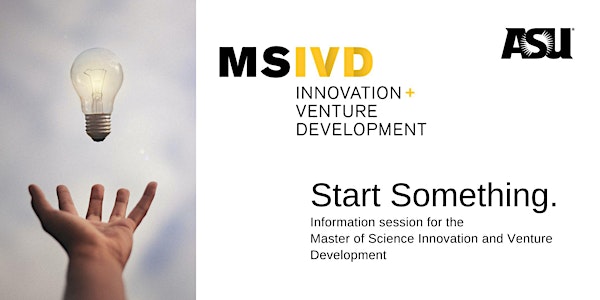 Start Something. Information session for MSIVD
Learn about the Master of Science Innovation and Venture Development. Three schools, one integrated program, one year. Your venture.
About this event
It's a unique partnership between the schools of engineering, business and design — a one-year, STEM-designated, entrepreneurial program.
In a series of studio courses, you'll learn to lead cross-disciplinary teams in a world of growing uncertainty and ambiguity.
Whether you want to lead innovation in a large corporation or found something of your own, this program will give you the tools, skills and values you need.
All undergraduate degrees are welcome to apply.