Description
At Start Smart Weekend Workshop, we've created an immersive environment where you will not only go through the process of ideation but also be prepared for implementation of your ideas. We are dedicated to becoming the preeminent entrepreneur development & entrepreneurship education agency in Los Angeles, CA! This event is just the beginning steps to accomplishing this goal.

We invite early stage entrepreneurs to our monthly event not only to learn more about how we will be providing events throughout the year but to build relationships and gather resources. We desire to lay the foundation to build new relationships and a cool network who takes entrepreneurship serious and are willing to help others.
The hardest part about starting a company is starting smart.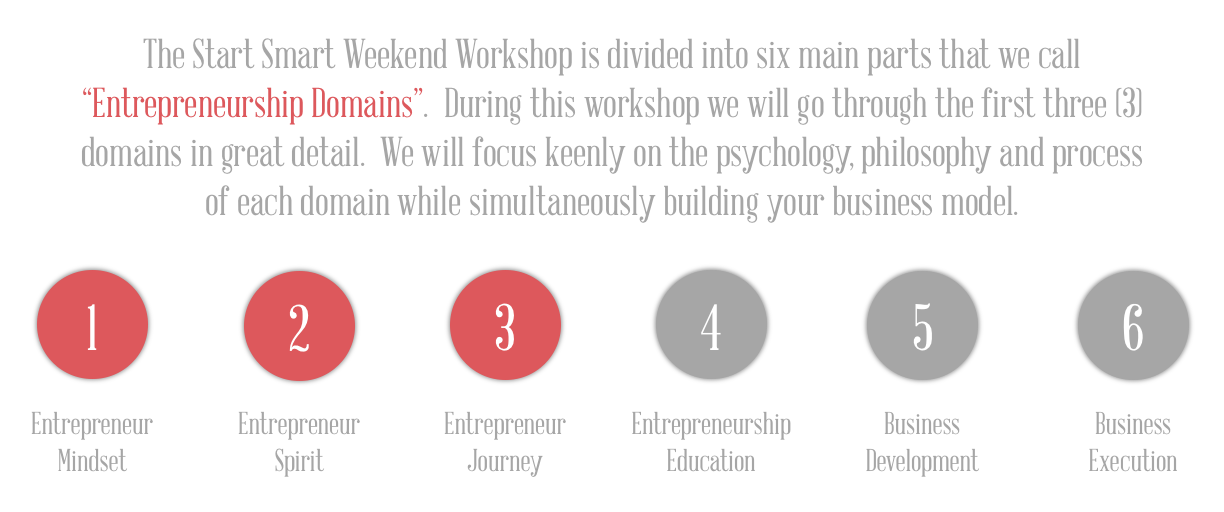 In just 3 hours, you will experience what it takes to be honest to yourself, get motivated and be ready to take on the challenges and pressures that make up life as an entrepreneur. We focus heavily on getting you out of Ideation and teach you best practices for how to Research, leaving you with a heightened level of confidence in getting out there and testing your idea to begin creating a real company.
Event Location: Current location is 840 Apollo St, Suite 100, El Segundo, CA 90245
Hosted @ Cross Campus - Coworking Space - Find More information at Crosscampus.us
Join one of our events or programs to engage with us to gain access to the resources and community you need to succeed.
More information at www.Smartpreneur.com
Map of Location