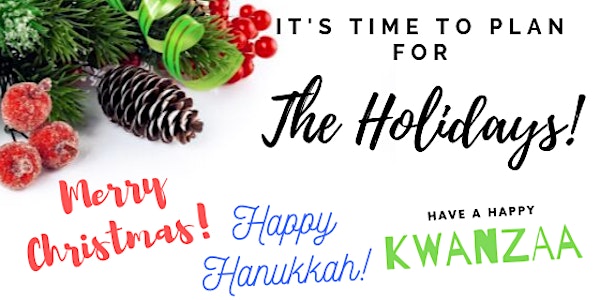 Start Planning Now and Get Ready for a Successful Holiday Sales Season!
It's time to plan for ecommerce & retail holiday sales! This FREE webinar will help you get organized & ready for a successful season...
About this event
It's not too soon to start planning for a successful holiday sales season. The holidays will be upon us quicker than we'd like. The last thing you want to do is wait till November to start figuring out what you're going to do to drive customers to your eCommerce store, your website, or your brick-and-mortar location.
Discover everything you need to consider and plan for to make your 2022 Holiday Sales Season a successful one!
In this FREE Interactive Webinar We Will Cover....
How to research your competition - who are you up against?
Defining your target market(s)
Choosing the right social media network(s)
How to get your brand noticed
Getting into the festive mood
What type of content works to promote your business – video, podcasts, graphics?
Ideas and tips to create content that works
Should you do paid ads? How much do you budget?
Live Q&A at the end with website reviews as time allows.