Kuliah di USA tapi dari rumah dulu? Why not ? Dapetin semua informasi program onlinenya hanya disini.
About this Event
~Gimana ya caranya biar tetap kuliah di USA dalam masa pandemi?
~Ada gak sih cara buat belajar di rumah tapi dengan kurikulum internasional?
~Mungkin gak kita kuliah dulu dari Indonesia trus nanti lanjut transfer ke luar negeri?
Tenang! Jangan panik ! Vista Education bawa kabar gembira !
Sekarang, kamu bisa #stayathome dan ambil program online dari salah satu institusi bergengsi di Amerika. Untungnya lagi, kamu bakal dapet jaminan transfer ke berbagai universitas besar lain loh! Semua informasinya akan kami bahas dalam
" START ONLINE AND TRANSFER TO TOP 50 UNIVERSITIES IN USA"
Jumat, 20 November 2020 ( 3 - 5 sore)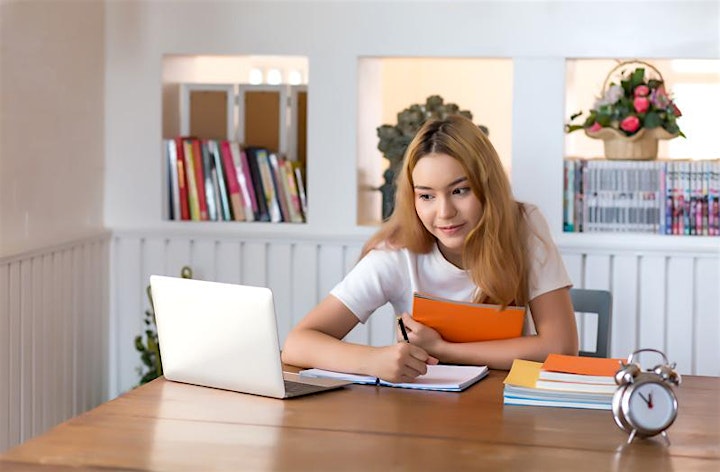 Apa aja yang akan dibahas nanti ?
1. Informasi program AC Live dari American Collegiate. Kuliah dari mana saja dan kesempatan untuk lanjut ke :
Babson College, #1 in Entrepreneurship
Boston College, #37 National Universities
Boston University, #40 National Universities
Brandeis University, #40 National Universities
Emory University, #21 National Universities
New York University, #29 National Universities
Northeastern University, #40 National Universities
Pratt Institute, #5 Art and Design
Savannah College of Art & Design
University of Michigan, #25 National Universities
University of Southern California, #22 National Universities
Dan masih banyak lagi
2. Teknologi yang akan mempermudah kamu untuk kuliah online dan yang membuat AC Live mendapat penghargaan Award Nominated Virtual Learning Program
3. 1 on 1 Consultation dengan perwakilan universitas
Super menguntungkan bukan? Hemat dan aman kuliah di Indonesia sampai covid berlalu. Ketika udah aman, lanjut deh cuss transfer ke TOP University.
Ayo daftar sekarang juga! Slot terbatas nih
Info : 0822 1000 8181