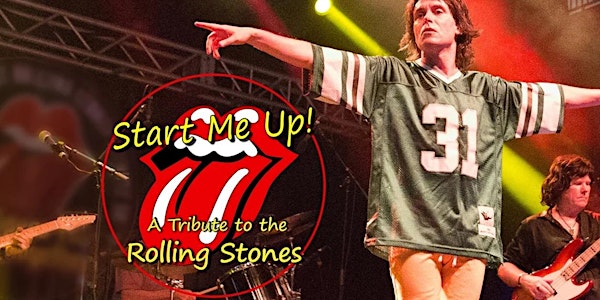 Start Me UP Most Authentic Rolling Stones Plays The Rib Wing Music Festival
Start Me Up! Is The Most Authentic Recreation Of The Rolling Stones That You Will Ever See.
By Under the Sun Promotions
Date and time
Saturday, March 18 · 6 - 8pm EDT
Location
Causeway Cove Marina 601 Seaway Drive Fort Pierce, FL 34949
About this event
Start Me Up! is the most authentic recreation of the Rolling Stones that you will ever see.The sights… the sounds… the moves… are all part of this high energy show that will have you dancing and singing along to your favorite songs.From the opening riff, you'll be amazed at the authentic portrayal of Mick, Keith and the boys. Start Me Up! is the closest thing possible to being at a live Rolling Stones concert.
Once you see Start Me Up!, you'll never want to stop.Get ready to relive the magic of the Rolling Stones. It's a gas gas gas!​
Ft Pierce, FL- Get ready, because there's a food festival in Florida coming soon that will be finger-licking good. The 4th Annual Treasure Coast Ribs Wings and Music Festival in Fort Pierce will have you looking for extra napkins to freshen up your face and hands after your feast.
The mouthwatering festivities will take over Hutchinson Island in Ft Pierce for three days, starting March 17 - 18 - 19, 2023.
That means that you and your friends will have not only access to yummy bites and refreshing bevvies for three days but also great river views, and marina photo-ops to soak up those summer break vibes. How's that for cool?
This festival will be a foodie paradise as you take your stomach for a ride at this festival munching on tender BBQ ribs, a variety of chicken wings served with an array of sauces, and loads of side dishes and drinks.
One of the highlights is The Treasure Coast Cornhole Tournament Sunday March 19 from noon until 3 PM with $1,000 guaranteed payout.
Everyone of all ages can attend this event. There will be a kid's zone, live music on two stages, local artisan and art vendors, and much more fun to be had.
Although the delicious food will be the highlight of this event, you can quench the thirst with craft beer, wine, and a variety of drinks available at the full-service bars.
Visit The 4th Annual Treasure Coast Ribs Wings and Music Festival Website for Discount Tickets, More Information, Special Hotel Rates, and Specific Driving Directions: https://TreasureCoastRibsWingsFestival.com/ For Vendor Information, Visit the Website or Contact Under the Sun Promotions Info@treasurecoastribswingsfestival.com 954-205-7813